Professional Services in Coral Springs
---
Professional Service Deals
---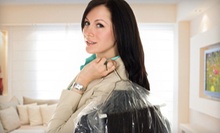 Accredited cleaners have worked for Breakers hotel and resort as well as Donald Trump's Mar-A-Lago resort
Use Thursday 7:00am - 9:00am
---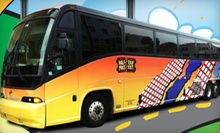 Tours drop by Bayside Marketplace for shopping before cruising by the Art Deco District, Coconut Grove, South Beach, and other iconic stops
Use Thursday 6:15am - 9:15am
---
Recommended Professional Services by Groupon Customers
---
Half Price Tour Tickets' knowledgeable guides orchestrate more than 30 diverse tours of Miami, the Everglades, Key West, and the ocean beyond. Most expeditions cater to adrenaline-fueled crowds with extreme pursuits, such as scuba diving, skydiving, and parasailing. The fleet of air-, water-, and landcraft grants access to remote locales, including the marshy Everglades and deep-sea-fishing hot spots, where fishing hooks play tug of war with sharks and submarine captains.
1657 Washington Ave.
Miami Beach
Florida
305-444-0707
SOS Children's Villages - Florida nurtures youth in foster care through a neighborhood built exclusively for them. The street's 12 houses buzz with the activity of the 75 resident boys and girls, who were removed from their homes due to abandonment, abuse, and neglect. They spend their childhood with foster families selected by a caseworker and have access to an array of social and mental-health services. Most children stay at the Village for about two years until they are found a permanent adoptive home or reunited with their biological families. The Village places a high priority on maintaining family connections among siblings, generally placing them in the same house.
SOS Children's Villages sustains a connection with all its youth after they turn 18 through the After Care program, which helps them transition into adulthood and self-sufficiency. SOS boasts incredible success with this program: 83% of its alumni have graduated high school—33% higher than the national average for foster children—and 47% have gone on to pursue higher education.
3681 NW 59 Pl.
Coconut Creek
Florida
Inside four Miami-Dade-area locations, Klinit Cleaners's staffers spruce up domestic textiles of all sorts. They systematically remove smells and stains from sweaters, suits, and coats during dry cleaning treatments, or wash, dry, and fold other laundry by the pound. In addition to cleaning clothes, staffers also tailor hems, replace buttons, and repair shoes worn down by never-ending games of Red Rover. Customers can pick up their newly rejuvenated garments in-store, or arrange for complimentary delivery.
1820 SW 3rd Ave.
Miami
Florida
305-854-7448
Since its founding in 1967, the Crohn's and Colitis Foundation (CCFA) has sought the cure for Crohn's disease and ulcerative colitis. The National Institutes of Health commended the CCFA for its work "uniting the research community and strengthening IBD research." The CCFA established the precedent for research in inflammatory bowel disease (IBD) by forming its own scientific journal and educational symposiums and funding cutting-edge studies at major medical institutions. It has helped discover chromosomal regions with IBD-related genes and NOD2, the first gene for Crohn's disease.
In addition to medical research, the CCFA runs a wide range of educational programs and support services to improve the quality of life for people affected by IBD. With awareness campaigns, webcasts, and periodicals, such as Take Charge and Under the Microscope, the organization reaches out to more than one million patients and caregivers. Nationwide chapters further this work by conducting more than 300 support groups for patients and summer camps for children every year.
21301 Powerline Rd., Suite 301
Boca Raton
Florida
At Martinizing Signature, expert dry cleaners and advanced garment-care systems restore fabrics of all kinds to a fresh clean. Within the comfortable and air-conditioned boutique, cleaning experts personalize treatment to each and every garment, from standard dress shirts and slacks to couture dresses and diamond-studded underwear.
1430 South Dixie Highway
Coral Gables
Florida
786-474-6280
As a full-service dry-cleaning boutique for upscale garments, Elegant Cleaners USA attentively inspects, cleans, and cares for textiles using the GreenEarth Cleaning process. The low-temperature process uses a short-extract cycle to extend the life of clothing without forcing it to take a daily multivitamin. The staff then hand presses all garments with a specially designed iron for that just-bought look. Along with wedding-dress preservation, tailoring, and wash-and-fold services, they also restore shoes or boots to their original, lustrous glory. Staff members douse leather in specially formulated protectorates and outfit items with new toe pieces to keep feet protected during office soccer matches.
11358 SW 184th Street
Miami
Florida
786-301-4206
---