Gourmet & Healthy in Coral Terrace
---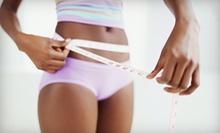 This noninvasive alternative to traditional liposuction liquefies unwanted fat, which the body then disposes as waste
---
Recommended Gourmet & Healthy by Groupon Customers
---
Jump to: Reviews | Number Munchers A couple, or family of three: Up to six dinners.A family of four to six people: Up to three dinners.An extremely passive-aggressive softball team: Two uncomfortable dinners.The cast of short-lived 1997 anthology crime series Gun: Six episodes.A firefly: More dinners than could be consumed in an entire lifetime, for the life of a firefly is ever so brief.
13630 SW 120th St.
Miami
Florida
US
The all-natural alchemists at Tunies turn worn-out bodies into hale and hearty systems with their vast selection of natural groceries, vitamins, and supplements. Eschewing creepy preservatives and other unknown chemicals, they instead fill stores' shelves with provisions ranging from from nut butters and apple cider vinegar to an array of omega oils. When not busy filling baskets with super-foods such as seaweed and almond milk, patrons browse remedies for digestion and the flu, as well as vitamins calibrated to strengthen eyes, kidneys, and vitamin-taking muscles.
5651 Coral Ridge Dr.
Coral Springs
Florida
The bartenders at Off the Hookah play with fire. The eatery's world-ranked flair bartenders often incorporate pyrotechnics into the mixing of their cocktails. Even still, they're competing for attention, working against a backdrop of gogo dancers, belly dancers, and other nightly entertainment. Meanwhile, in each location's 14,000-square-foot lounge, patrons sit back and enjoy the venue-wide show while taking puffs from flavored hookah.
Of course, the eatery is not all atmosphere—at its core is a menu of international delicacies, which draw inspiration from far-flung locales such as the Mediterranean and Japan. Family-style feasts of kabobs, seafood, and falafel complement a la carte options, such as hearty pastas and sushi rolls stuffed with tuna, eel, and soft shell crab.
300 SW 1st Ave Fort Lauderdale
Fort Lauderdale
Florida
Founded in 1912, Gardner's Market brought fine foods, gourmet groceries, and the services of skilled chefs to the public for over a century. While the grocer's store recently changed ownership, the mission and much of the market's renowned staff has endured. Executive Pastry Chef Luis Dorado still creates the same sinfully delicious sweet treats that have graced the cases during his 19-year tenure, whipping up everything from flourless chocolate tortes to crème brûlée. Other culinary artists spend their days crafting hot carrot bisque, Maryland mini crab cakes, and tres leches cake, cooked fresh and packed to go. They also whip up hot lunches, which vary in price from day to day due to the incorporation of market-price seafood and garnishes of freshly minted dollar bills.
3117 Bird Ave.
Coconut Grove
Florida
Drawn to a tomato picked right from the vine, a small girl breaks its crimson skin with her teeth, its earthy scent and tart-sweet flavor imprinting forever on her mind. This childhood memory of her family's garden inspired Sheila to establish SW Ranches Farmers Market, where shoppers can nibble on samples of the day's harvest just as Sheila did as a little girl. The produce on display is all grown sustainably and without pesticides, whether it is cultivated by Sheila and her crew or brought to the site from local farms.
Patrons can suss out the available options on the market's website in order to plan meals or find something that fits in a factory-defect cornucopia. Shoppers stock pantries with other organic options when available, including cereal, flour, seasonings, meats, and fish. Some summer nights, the market shows outdoor movies with a focus on healthy foods, such as the documentary Forks Over Knives.
5150 S Flamingo Rd.
Southwest Ranches
Florida
754-423-3786
It can be difficult to track where your produce is coming from when it's often exchanged between far-flung middlemen and carried inside food trucks used to transport commando teams. The Urban Farmer attempts to simplify that supply chain for Broward Country, connecting eaters to the land and helping to expand the slow-food movement with an urban farm and education center. More than 10,000 veggie plants stretch upwards from their vertical hydroponic system, waiting to be displayed to visitors and sold at a monthly Green Market. The [CSA program] http://gr.pn/IPqYVe) blends Urban Farmer produce with crops from trusted Florida farms, with all produce clearly identified so recipients know exactly where their food comes from. The Urban Farmer also sells products such as Earthbox and vertical gardening kits that facilitate backyard gardening and encourage home farmers to learn their tomatoes' favorite bedtime stories.
3195 N Powerline Rd.
Pompano Beach
Florida
US
954-586-6686
---