Professional Services in Cornelius
---
Professional Service Deals
---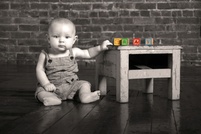 Use Today 8:00am - 9:00pm
---
Recommended Professional Services by Groupon Customers
---
WeVillage is a drop-n-go daycare, preschool, and summer camp where children learn by doing. The facility was founded by Karen Beninati who was inspired by her love of children and the positive volunteer experiences she had at her son's school. Using her background in film production, Karen handles all of the behind-the-scenes details in order to create a holistic, community atmosphere for learning. To that end, she employs teachers who all have degrees in early-childhood education, are certified in first aid and CPR, and undergo thorough background checks.
During visits, kids play dodge ball in the park, draw pictures, and visit nearby museums. These activities are aimed at helping children improve their mental and physical skills while building the social skills necessary to succeed in school and make meaningful connections with their peers. Kids are also exposed to international culture via yoga classes, world music, and global cuisine.
424 NW 11th Ave.
Portland
Oregon
503-935-5590
End the wicked ways of gravy stains, lasagna snafus, and premium-grade motor oil blemishes. Today's Groupon delivers $25 worth of green cleaning power from ecodrycleaner for $12. Bring your sullied garments to one of three locations in Bethany, Broadway, or Old Town for alterations, free delivery to many zip codes, and environmentally friendly cleaning methods that eliminate Ragu from Earth's cardigan.
16205 NW Broadway CT #118
Beaverton
Oregon
No tape or promise of sweet-buns is strong enough to keep a child still for the duration of an entire picture session, only the attention of a seasoned photographer. Christy Rimrodt has a stylistic affinity for capturing the emotions and energy surrounding children and maternity, though her talents extend well beyond such photogenic themes. Today's deal lets you choose the location of your shoot from anywhere within 50 miles of the Portland area. You can capture the innocence of your niece, the dove-tailed happiness of your children, or the third trimester glow of pregnancy over the course of a one-hour shoot ($200 value). After your shoot you get to schedule a viewing appointment with Christy to observe your modeling skills on a 70-inch projection screen ($150 value) and see what extra photo packages are available for purchase outside of your Groupon. Plus, you get an 8x10 print ($50 value) and two 5x7 prints ($70 value).
1980 Willamette Falls
West Linn
Oregon
When Jimmy DeBatty isn't racing downhill trails or learning new BMX tricks, the bike specialist can be found in the workshop of Fat Tire Farm, keeping his customers' cycles in shape. Along with the rest of the Fat Tire Farm team, Jimmy has been turning wrenches and testing gears for more than 10 years.
In addition to performing tune-ups, overhauls, and routine bike physicals, the Fat Tire Farm team stocks a range of bikes and necessities from makers including Ibis, Specialized, Giant, Santa Cruz, Dainese, Fox, and Dakine. Though they specialize in mountain bikes, they're also able to equip riders with gear for cross-country cycling, free riding, urban riding, and downhill racing.
2714 NW Thurman St.
Portland
Oregon
503-222-3276
Skilled photographers Neil and Miriam Haugen draw on more than 30 years of experience and finely honed aesthetic sense to create stunning portrait shoots, earning them awards from Kodak and the Professional Photographers of Oregon. These talented shutterbugs use their artistic prowess for good by providing clients with portraiture in various styles including pregnancy, childhood, wedding, and graduation. The couple photographs on location around the Willamette Valley or in their intimate studio, working to put subjects at ease with their easy manner and comfy, warm environment with exposed-brick walls.
275 E Main St.
Monmouth
Oregon
503-838-5416
The photographer behind the lens at Encore! Portrait Design does more than capture his subjects' best angles. He also captures the bonds that his subjects share with one another, such as parents and their children, grandparents and their grandchildren, or siblings. He also snaps away as dogs and their owners pal around, and freezes four moments in the early life of a baby so parents can look back on the growth of their wee one from sleeping soundlessly at infancy to whittling their first bottle at one years old.
1234 Hillendale Dr. SE
Salem
Oregon
---