Coto De Caza Gyms and Fitness
---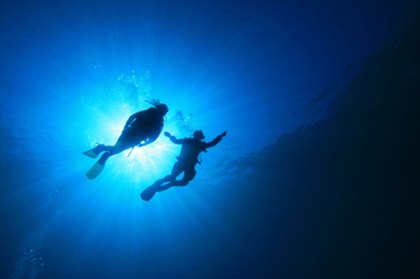 Irvine Industrial Complex-East
---
Gym, Exercise, Weightloss Deals
---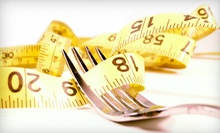 Program designed by a certified clinical hypnotherapist and nutritional counselor unlocks the power of the subconscious to quell cravings
---
Recommended Gym, Exercise, Weightloss by Groupon Customers
---
House of Pilates' mat classes, conducted with nothing but a polished floor, a mat, and a lot of super-motivating eye contact, are currently available ten times a week in its airy Irvine studio. These introductory classes encompass the basics of Pilates, lay the foundation for lifelong strength, and prepare you for more advanced machine and resistance work. Because House of Pilates is the only classical Pilates certification center in Orange County, all of House of Pilates' instructors are rigorously trained in effective instruction methods and are attentive to the individual needs of their clients. House of Pilates' staff follow the doctrines of Power Pilates and place increased emphasis on discipline and rigorous work while sculpting a powerful core that's immune to injury and thermonuclear flab explosions.
6246 Irvine Blvd.
Irvine
California
The hero hardbody trainers at Fitness Evolution focus on making their clients more functionally fit, not so muscle-bound that they can't fit through doors or play ping-pong with any degree of fine motor control. The goal is not only to improve outward appearance, but also to enhance the overall well-being of future fitness buffs. To achieve this feat, a variety of classes are offered, such as boxing, yoga, spinning, and circuit training, among others. Classes are available Monday through Saturday at varying times throughout the day.
26941 Cabot Rd., Suite 103
Laguna Hills
California
Dim red lights cast a glow over the women's only pole-dancing studios at Unveiled Fitness. Periodically, the shadows of pirouetting bodies flicker against the wooden floor and reflections streak along the metal of 16-foot stationary and spinning poles. Within this environment, owner Kristin Mason and her team of instructors lead their students through pole-dancing classes. Combining the battle-tested fitness techniques of strength training, yoga, pilates, dance, cardio, and pickle-jar-opening, Kristin and her team aim to make every woman they work with feel confident in her body. The supportive staff also offers personal training, private parties, and foam-roller classes, which use a cylindrical piece of foam to boost flexibility and reduce muscle soreness.
25292 McIntyre St. , Suite S
Laguna Hills
California
Renaissance ClubSport amplifies muscle-expanding potential with group classes in a 75,000-square-foot facility boasting top-notch weight-training and cardio equipment, an outdoor lap pool, and six indoor squash and racquetball courts. With an array of more than 110 classes held each week, ClubSport citizens can road race on the never-ending pavement in a cycling class or shake lead-lined maracas in Brazillian Booty Camp's strength-and-conditioning workout.
50 Enterprise
Aliso Viejo
California
949-643-6700
GolfTEC has thirteen convenient locations in the Los Angeles area, all staffed by experienced golfing professionals and computers who've sworn allegiance to the Three Laws of golfing robotics. Motion sensors and high-speed cameras monitor your swing and break down your form on a high-definition video display. GolfTEC's PGA specialists point out your flaws, strengths, and coach you on how to permanently improve your game, from tee to green. Sensors chirp with approval when you've executed a perfect stroke or cracked an especially witty golfing joke.
16181 Lake Forest Dr.
Irvine
California
OC Trainer consists of a dedicated team of four personal trainers with over 20 combined years of professional experience. With today's deal, you'll get three hour-long, semi-private training sessions with these OC fitness aces. Sessions are capped at three people, ensuring that you'll get plenty of individual attention while getting to know a smattering of siblings in sweaty arms. The trainers don't simply stand and stare with dead eyes as you pant and schvitz, nor do they froth at the mouth and scream with degrading abandon every time you pause for breath. Instead, they provide motivational and educational encouragement for targeted fitness results, and help keep clients goal oriented with regular weigh-ins and measurements. In addition to fitness-first advice, the trainers also provide personalized but simple nutrition advice and meal plans to maximize the results of the training.
17811 Skypark Cir., Suite E
Irvine
California
---