Things to Do in Cottage Lake
---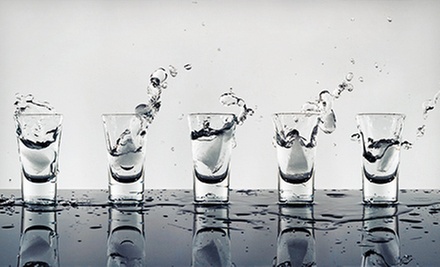 Woodinville Tourist District
---
Recommended Things to Do by Groupon Customers
---
The show itself, the biggest on the West Coast, offers a boater's paradise of boaty boating boatitude with more boats than you can shake an oar at. You'll get to see, and shop, more than a thousand recreational watercraft, including inflatables, tugs, yachts, and the somewhat impractical flying cruise liner. Exhibitors include the 13th Coast Guard District, Alaska Series Inflatable Boats, Blue Water Yachts, Harbor Marine, Mastercraft Boat Company, Viking Life Saving Equipment, and Yachtcare, LLC. Seminar topics, will cover all of the ins and outs of fishing, boat maintenance, first aid, picking up mermaid hitchhikers, and other maritime concerns.
901 Fairview Ave. N
Seattle
Washington
US
The Burke Museum of Natural History and Culture combines permanent and rotating exhibits such as The Life and Times of Washington State exhibit, which guides the viewer through the state's ancient timeline from the age of mammoths to the mammoth modern age of humans. Through May 31, the museum proudly displays the Cruisin' the Fossil Freeway exhibit, where you can see how professionally excavated fossils compare against the trilobite farm you recently found in the bathtub.
17th Ave. NE and NE 45th St.
Seattle
Washington
From its birth more than 80 years ago, The 5th Avenue Theater has grown into a cultural leader in the Northwest, enlightening eager audiences with performances both elegant and entertaining. The three-show package grants eyes and ears admission to a series of family-friendly productions served course by course, like a fancy meal or a day of binge golfing. Begin with an appetizer of laughter, friendship, and premeditated workplace revenge in 9 to 5: The Musical from April 5–April 10. Follow three unlikely friends through a plot to conquer their company, while they sing along to the Grammy-nominated score penned by Dolly Parton. Then, satisfy gambling glands May 17–May 22 with Guys & Dolls, a tale of gangsters, gals, love triangles, and suspense quadrilaterals, set to the music of Frank Loesser. Finish the tuneful trifecta July 12–July 17 with Aladdin: The New Stage Musical, a sweet tale of courage and friendship based on the animated film. Relish new and treasured melodies by Alan Menken as acclaimed director Casey Nicholaw offers spectators a magic carpet ride in his '83 Ford Taurus.
1308 5th Ave.
Seattle
Washington
Since 1989, Play It Again Sports has been keeping sports green, recycling gently used athletic equipment into new-to-you gear. Products from brands such as Nike, Adidas, and Wilson make up each store's enormous selection of new and recycled gear, which is replenished daily with goods for a wide selection of sports that range from baseball and football to snowboarding, skiing, and ice skating. Treadmills and exercise bikes equip bodies with muscular suits of armor, and pintsize and adolescent equipment arms youngsters with protective padding until they eat enough bologna to grow muscles of their own. Knowledgeable staffers man each location, ready to answer questions, arrange gear deliveries or pickups, and even sharpen skates or wax snowboards. To ensure their stock remains robust, they also encourage athletes to collect their lightly used gear—including bicycles—and bring it into a local store to either sell or trade.
For more than 15 years, the company's Seattle outpost has fused the best aspects of a family-owned business and a national franchise. The friendly staffers can pinpoint the best gear for hitting nearby ski slopes, but they're also able to tap into a nationwide stock of new and gently used sporting goods.
1304 Stewart St.
Seattle
Washington
Choose from one of four dates:
Columbia City
Seattle
Washington
The 90-minute stroll through Seattle's micro-China starts at the Chinatown-International District. A friendly and engaging guide leads tours through authentic Asian markets, whirling with bustling merchants, brightly colored goods, and savory smells of incense or freshly roasted duck. As you learn the history and significance of historical landmarks, the diverse languages of the city's Asian community co-mingle melodiously in the air, and the spirit of a culture thousands of years old flits through the incomparable Seattle neighborhood like a flutterbug in a bag of cotton balls.
719 S. King St.
Seattle
Washington
---