Things to Do in Coventry
---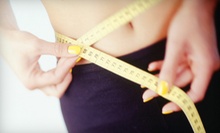 30-minute circuit-training sessions torch calories with cardio exercises and toning moves
---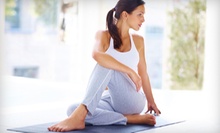 Hatha yoga classes improve strength, flexibility, and stamina with a continuous, flowing sequence in a comfortable and relaxing atmosphere
---
Recommended Things to Do by Groupon Customers
---
Along with providing classy urbanites with a pastoral setting of forested hills, treacherous water traps, and the scenic Moosup River, the Foster Country Club offers a full 18-hole, par 72 course for your golf-cart-rampaging pleasure. Players of all skill levels can get in on the action, but every golfer should beware of the approach to the elevated green on hole 6, the double dogleg on hole 12, and the resident troll beneath the covered bridge.
67 Johnson Road
Foster
Rhode Island
At Shelalara Vineyards and Winery, vintners work with modern equipment to produce more than 20 different wines. Using grapes and fruit imported from California and other sun-soaked regions, the enophiles fill tanks with sweet elixirs including their in-house specialty wine slush. The glacier wines, fruit essences, and vintage wines run a colorful gamut from the off purple of the sky just after sunset to the hue of warm honey. Shelalara's winemaking process, including fermentation, bottling, and 21-gun salutes following spills, all takes place in Rhode Island.
21-B Reservoir Rd.
Coventry
Rhode Island
401-623-8606
Ritual and ceremony are a big part of horseback riding, according to Jessica Martinelli, the owner and head instructor at J.L.M. Equestrian. "It's more than just getting on and going," she says. "There's a lot of care involved too." Jessica, who's been riding since the age of 6, teaches students how to properly brush, tack, and saddle a horse during lessons.
Once their steeds are prepped, students climb aboard one of the farm's team of 11 horses, which includes Rodney, a dark-brown gelding who flips his friendly tail during most of a week's 35 lessons. In the saddle, beginners learn balance and control under staff supervision. They'll learn to take the reins in the 100'x200' outdoor riding arena, where they practice using their legs and feet to control and communicate with the horse. More advanced riders practice jumps.
Sometimes the first few lessons snowball into a genuine passion. Jessica herself saw her initial interest blossom into a lifelong love highlighted by competitions with the US equestrian team and an appearance at Madison Square Garden during the National Horse Show. For those students looking to get more involved, Jessica offers camps, and some students go on to compete in regional competitions or the state's interscholastic riding program.
56 Peeptoad Rd.
North Scituate
Rhode Island
401-536-2254
---