Cranston Cleaning and Home Services
---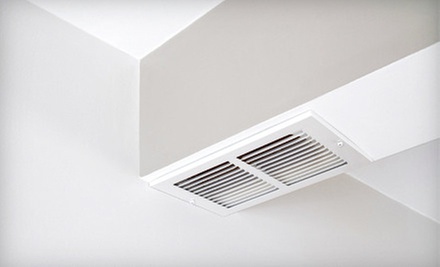 ---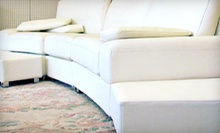 Eclectic collection of lavish armoires, elegant dining sets, and cookware wait within 10,000-square-foot store to complete homes' decor
Use Sunday 12:00pm - 7:00pm
---
Recommended Home Services by Groupon Customers
---
Cleaning Frenzy uses environmentally friendly products and techniques to skillfully lift dirt and stains from customers' carpets without tracking dingy carbon footprints through the globe's cool blue-and-green digs. Recognized by Daisy, the Shih Tzu mascot plastered to the side of its service vans, Cleaning Frenzy is skilled at removing even the most stubborn pet stains and embarrassing evidence of failed paw-painting projects. Not only does carpet cleaning have the aesthetic benefit of eliminating eyesores from the floor, it also supports a healthier living environment, terminating dirty germs, dust mites, allergens, and carpet's incessant nagging about your driving etiquette.
253 Mansfield Ave
norton
Massachusetts
US
508-622-1294
For more than a decade, the insured technicians at Sampaio Services Company have waged a war on the grime that accumulates on windows, roofs, and siding. They arm themselves with power washers and biodegradable cleaning products before launching their attack, rendering skylight panes transparent and evicting the mold that keeps shingles from ever getting a beautiful suntan. The experts' attention to detail returns chandeliers to their sparkling glory, and their knack for organization helps tidy garages and attics after dusting and sweeping them. Customers can call the professionals for nearly any kind of cleaning project or trash removal.
P.O. Box 1350
Framingham
Massachusetts
US
774-244-0517
From a client's first phone call to their final repair, Marblehead Chimney owner David O'Shea provides step-by-step service for chimney-related needs. More than 15 years of experience backs David during each project as he rectifies the unique problems of North Shore's aging chimneys with safe, and oftentimes equally unique, solutions. Among an arsenal of services, Marblehead Chimney specializes in chimney caps, dampers, and liners, but also outfits abodes with wood-burning stoves and inserts. Sweepings and inspections—which are recommended at least once a year—ensure chimneys are free of sooty buildup and crows conducting choir practice in the acoustically sound flue.
19 Barnard St.
Marblehead
Massachusetts
781-639-1542
For 35 years, the staff at AJ Rose Carpets & Flooring has helped homeowners and businesses in the New England area cover their floors in high-quality carpeting, tile, and linoleum. Since opening in 1977, the business has steadily grown to include two locations. The Natick store features a one-of-kind showroom design that ensures each shopping trip is free of both stress and hungry bears. AJ Rose's Burlington location also boasts a designer section stocked with products from brands such as Karastan, Ralph Lauren, and Nourison.
In 2007, the company expanded into the carpet and floor cleaning arena. AJ Rose's carpet connoisseurs deep-clean dirty pile by employing a heavy-duty, truck-mounted hot-water extraction method. First, cleaning solutions penetrate muddied floor coverings before a parched vacuum sucks up the moisture to dehydrate shags. Sullied area rugs also get the reinvigoration and restoration treatment with a detailed cleaning. Owners drop them off at AJ Rose's Burlington location, where they can learn to be social with other.
136 Cambridge St.
Burlington
Massachusetts
781-272-7600
Beckwith Pro-Clean's Clean Trust–certified team descends upon homes, drawing upon state-of-the-art equipment and almost two decades in business. Floors relinquish dirt to specially blended elixirs and extraction apparatuses heated by a truck-mounted active volcano. When not beautifying floor coverings, the uniformed workers quickly get to work buffing auto and boat interiors, installing flooring, and performing daring acts of water-damage restoration.
222 Willard St.
Quincy
Massachusetts
US
Dragonfly Mosquito Control bans mosquitoes from yards with mists of naturally based pyrethrin spritzed by automatic outdoor mosquito-control systems or sprayed by workers to form a barrier around yards. Both methods work well to keep yards free from mosquitoes for summer evenings spent grilling out or playing freeze-tag with the shrubs. Hosts and hostesses can also request one-time sprays before a big outdoor event, such as a wedding or outdoor party. Likewise, commercial services help business owners keep their outdoor dining spaces, tennis courts, or driving ranges bite-free.
204 Court St.
Plymouth
Massachusetts
781-831-0583
---