Shopping in Creve Coeur
---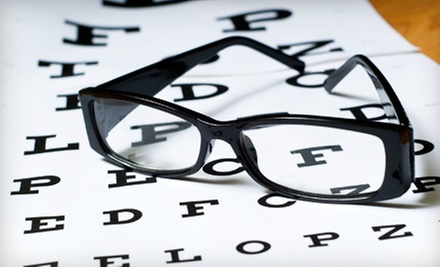 ---
Recommended Shopping by Groupon Customers
---
For 38 years, Mexico Road Florist's friendly staff members have paired clients with fresh, colorful bouquets to celebrate holidays, special occasions, and everyday life. Skilled arrangers gather long-stemmed roses, daisies, and frothy baby's breath into eye-dazzling corsages, centerpieces, and bouquets that validate the store's status as a David's Bridal's exclusive florist. In addition to flowers, Mexico Road offers baby accessories and support groups for bees who, after seeing the store's blooms, feel their careers have peaked.
410 Mid Rivers Mall Dr.
St. Peters
Missouri
636-278-4550
Wielding certifications as a wheel builder, race mechanic, and suspension technician, owner Sam Markovich heads up Peloton Cyclery's service department with a deep passion for all things cycling. After growing weary of businesses that hawked bikes without singing lullabies to them or servicing their parts efficiently, Sam decided to captain his own cyclery where tune-ups, fittings, and classes take priority over inventory. Sam personally presides over fittings, determining the specific needs of athletes atop a fitting cycle or adjusting bikes while mounted in the trainer to enhance safety and riding comfort. Patrons interested in at-home adjustments can attend a wheel-building course or free maintenance class that demystifies two-wheelers and separates them from their single-wheeled ancestors.
Though its main focus is service, Peloton Cyclery does outfit budding exercisers with a huge selection of rides from top industry manufacturers. Cycles by Bianchi, an Italian company more than a century old, cater to specific types of excursions, and affordable KHS bikes tackle myriad terrain.
3139 W Clay St.
St. Charles
Missouri
636-947-3311
Plato's Closet curates a collection of gently used name-brand apparel, incentivizing their customers to bring in their own quality used clothing for cash. Each week, the staff pores over piles of clothing and accessories in search of young and on-trend sweaters, dresses, shorts, and hazmat suits from popular brands. After picking out the best clothes and accessories, the staff reshelves items, priced at up to 70% off their retail value. The style-savvy staff aims to keep the shop's stock in line with current trends and classic fashion statements, generally choosing only pieces that are 12–18 months old. Most of the available apparel comes in sizes 00–19/20 for girls and waist size 28–40 for guys.
8206 North Lindbergh Blvd
Florissant
Missouri
US
Now that you've finished celebrating New Year's in Paris, you'll need a way to preserve all that art you "borrowed" from the Louvre. Today's Groupon gets you $100 worth of custom framing at Fastframe for $40. Fastframe will frame pretty much anything, having once framed a 13-foot anaconda skin—use up to three Groupons per order if you need to frame larger items such as Soviet-era propaganda murals, conceptual art installations, and annoying little brothers.
14 THF Boulevard
Chesterfield
Missouri
US
Imagination is given free reign at NewCastle Comics & Games, where real-time rounds of tabletop warfare are surrounded by thousands of back-issue comics from the '50s, '60s, and '70s. Faux stone walls help blur the line between reality and fantasy, calling to mind a medieval dungeon or Vincent Price's breakfast nook while also serving as a perfect backdrop for a huge assortment of new comics and graphic novels as well as Warhammer 40,000 events and Weekly Magic: The Gathering sessions. The shop also boasts a large selection of gaming cards and supplies that allows fans to step outside quotidian roles to become something other than a dutiful son, hardworking waitress, or the seventh clown into the car.
2294 McKelvey Road
Maryland Heights
Missouri
314-392-9322
When Alive magazine publisher Elizabeth Tucker first thought about LASIK surgery as an alternative to the glasses she had worn since second grade, she didn't think it was an option. She feared the cost, worried about the time off work, and was unsure about how safe the procedure would be. Luckily, numerous friends told her about the transformative effects of their own procedures, and she finally decided to take the plunge at Crown Laser Center. There, a team of seven board-certified ophthalmologists, optometrists, and surgeons put Elizabeth and other clients at ease as they correct corneas with trained hands and cutting-edge equipment, boasting a 99% surgery-success rate. Elizabeth is now glasses-free and doesn't regret a thing. "It's been life-changing for me," she says in a video on the laser center's website, "I would recommend it to anyone."
9838 Clayton Rd.
Ladue
Missouri
US
---