Shopping in Creve Coeur
---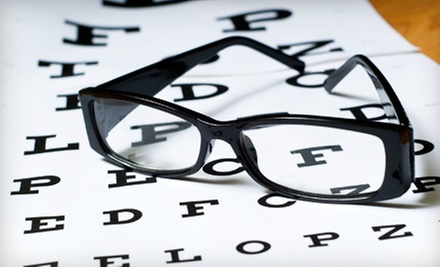 ---
Recommended Shopping by Groupon Customers
---
Plato's Closet curates a collection of gently used name-brand apparel, incentivizing their customers to bring in their own quality used clothing for cash. Each week, the staff pores over piles of clothing and accessories in search of young and on-trend sweaters, dresses, shorts, and hazmat suits from popular brands. After picking out the best clothes and accessories, the staff reshelves items, priced at up to 70% off their retail value. The style-savvy staff aims to keep the shop's stock in line with current trends and classic fashion statements, generally choosing only pieces that are 12–18 months old. Most of the available apparel comes in sizes 00–19/20 for girls and waist size 28–40 for guys.
8206 North Lindbergh Blvd
Florissant
Missouri
US
Now that you've finished celebrating New Year's in Paris, you'll need a way to preserve all that art you "borrowed" from the Louvre. Today's Groupon gets you $100 worth of custom framing at Fastframe for $40. Fastframe will frame pretty much anything, having once framed a 13-foot anaconda skin—use up to three Groupons per order if you need to frame larger items such as Soviet-era propaganda murals, conceptual art installations, and annoying little brothers.
14 THF Boulevard
Chesterfield
Missouri
US
Imagination is given free reign at NewCastle Comics & Games, where real-time rounds of tabletop warfare are surrounded by thousands of back-issue comics from the '50s, '60s, and '70s. Faux stone walls help blur the line between reality and fantasy, calling to mind a medieval dungeon or Vincent Price's breakfast nook while also serving as a perfect backdrop for a huge assortment of new comics and graphic novels as well as Warhammer 40,000 events and Weekly Magic: The Gathering sessions. The shop also boasts a large selection of gaming cards and supplies that allows fans to step outside quotidian roles to become something other than a dutiful son, hardworking waitress, or the seventh clown into the car.
2294 McKelvey Road
Maryland Heights
Missouri
314-392-9322
A tall mural with cheerful, stylized images of antique home furnishings and a well-placed arrow points visitors to the cherry-red front door of Little Shop Around the Corner. Inside the charming resale shop, tail-wagging vintage merchandise and upscale antique furniture, art, jewelry, and china await to be adopted by new owners. The merchandise is sourced from donations to the Missouri Botanical Garden, located just around the corner. Garden Emeritus Trustee Evelyn Newman dreamt up the idea for the store, whose proceeds benefit the Garden's research and educational initiatives aimed at preserving botanical life, conserving resources, and combating climate change.
4474 Castleman Ave.
St. Louis
Missouri
US
314-577-0891
Within a historic Victorian-era house built in 1863, a friendly staff, an amiable cat, and a documented ghost oversee The Book House's selection of more than 350,000 books. Culled from hundreds of collections, auctions, suppliers, and rogue librarians in the past 25 years, the books range from new to rare to out of print. They nestle into every nook and cranny of the store's nine rooms and three floors, which are connected by winding staircases. Thrifters and fans of alliteration can venture down to the Bargain Basement to discover discounted reads, and other bookworms search the first and second floors for tomes about any subject from history and philosophy to science fiction and children's books.
A portion of each purchase goes to support the Second Chapter Life Center, which helps young adults with developmental disabilities. The Book House also accepts used-book donations any time during regular business hours.
9719 Manchester Rd.
St. Louis
Missouri
US
314-968-4491
Rebounds Used Books & Teacher Supply was founded through the owners' experience selling their own professional books online. Now boasting a sizable selection of used books and teaching aids, the staff sells its publications both online and through its brick-and-mortar retail space in Chesterfield. There, peruse Rebounds Used Books & Teacher Supply's evolving selection of paperbacks, cookbooks, textbooks, and classics, such as Zeus's tell-all autobiography.
110 Four Seasons Shopping Ctr.
Chesterfield
Missouri
US
314-469-5400
---