Cupertino Automotive
---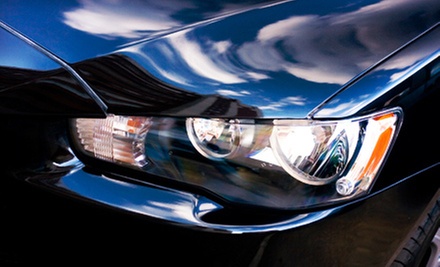 ---
---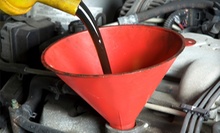 Use Wednesday 1:30pm - 2:00pm
---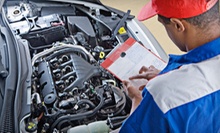 Use Saturday 7:45am - 6:00pm
---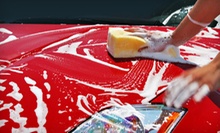 Attentive staffers buff & polish regular-size cars to amp exterior shine before carpet protection, spot clean & engine wash spiff interior
Use Monday 9:00am - 3:00pm
---
---
Recommended Automotive by Groupon Customers
---
Rich's Smog & Repair keep cars on the road with a menu of maintenance, bodywork, and inspection services. Rich's technicians specialize in smog testing and repair, checking for and maintaining eco-friendly emissions levels, and also primp rides by detailing cabins, removing dents, and repainting surfaces marred by the elements or improperly wielded nail clippers. Inside the auto shop, the staff mends all makes and models, including Mazdas and BMWs, using quality and high-performance parts from brands such as AC Delco, NAPA, and Yokohama.
45405 Industrial Pl., Suite 2
Fremont
California
510-226-7664
When Frank Walsh joined the team at William Michael Automotive in 1987, the shop was a small, two-bay facility. Starting as a mechanic's helper, Frank worked his way toward becoming an ASC-certified master technician and, almost a decade after his start, purchased William Michael Automotive with money he scrounged up from under his front seat. Today, Frank helms a team of ASE-certified techs that uses the latest diagnostic equipment and NAPA parts at eight bays to service the engines, tires, and transmissions of high-end makes and models, such as Audi, BMW, and Volkswagen, as well as newer Asian and domestic vehicles.
1800 Richard Avenue
Santa Clara
California
US
408-970-0466
The ASE-certified master technicians at MKO Auto Service Inc can examine vehicles of all makes and models thanks to the wisdom gained from 20 years of caring for cars and the keen insights of computer-diagnostics equipment. Utilizing their factory training, OEM parts, and a national database of manufacturer reports, they prep rides for long lives on the roadways with everything from fresh oil to engine replacements and brake repairs, and they cover all of their work with an 18-month, 18,000-mile guarantee. While cars revel in the sweet, clamoring lullaby of wrenches and hydraulic lifts, motorists can hop on the free local shuttle and ride it to work or to the mall to get their garage-door openers gilded and engraved.
1860 Alum Rock Avenue
San Jose
California
US
408-258-5258
Xtreme HID was the inspiration for The Floorvines' 1997 alt-rock hit "Extreme Headlight." The song was written by lead singer Reuben Isaac, son of 1960's folk-rock legend Ben Isaac, who once called the song "not as transcendent as anything I ever did."
1075 Tully Rd., Suite B3
San Jose
California
408-271-0118
Human fingers and orbital buffers. Q-tips and compressed air. Miniscule brushes and robust vacuums. These are just a few of the tools Diablo Auto Polishing's technicians use to coax filth from crevices, grilles, consoles, and vents, replacing grime with a fresh sparkle.
Whether they're working out of their facility or from their mobile truck, they exhibit this painstaking attention to detail during services such as layering wax on top of just-buffed paints for a like-new luster and infusing floorboards and seats with stain-lifting shampoos. Aside from their four-tiered detail packages, the technicians also restore headlights and fix dents with an organic process that forgoes the use of paint additives or junkyard donors.
2081 Sheraton Dr.
Santa Clara
California
US
408-206-7759
The experienced techs at AJ Auto Detailing have been revamping rides for more than 25 years with an array of detailing services. Using ultra-purified water, technicians wash exteriors by hand before slathering painted surfaces with industry-standard polymer sealers and carnauba wax. They also eradicate oxidization, undo dents, and steam clean engines to remove grease, oil, and any carrots lingering from the car's last collision with a produce stand.
702 Coleman Ave.
San Jose
California
US
408-947-1111
---