Things to Do in Dale City
---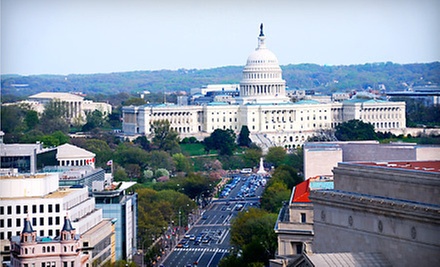 ---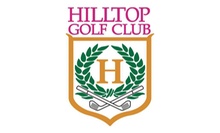 Use Wednesday 6:00am - 10:00am
---
Recommended Things to Do by Groupon Customers
---
Capital Yacht Charters' fleet of luxury yachts crisscrosses DC's waterways for corporate parties, sightseeing tours, and special events. Tours such as Monuments by Moonlight leisurely motor along the Washington Channel, affording guests the chance to ogle the capital's most famous sights. Each of their luxury yachts also comes equipped with a full bar with snacks for munching or feeding to the landmarks.
168 National Plaza, "B" Dock
National Harbor
Maryland
Rivers are difficult to navigate without a watercraft or a fish tail, which is why the owners of Rivershore Charters launched their 50-foot pontoon boat, the Miss Rivershore, to provide customers an enjoyable way of experiencing the scenic Occoquan River. Accommodating up to 46 passengers, the Miss Rivershore floats down the Occoquan, a river banked by lush, flourishing greenery and stately homes, for private charters, fishing excursions, and bird-watching tours.
During relaxed jaunts downriver, as eagles, ospreys, and herons patrol the skies or trick raccoons into selling their valuables for a song, the ship's captain relates historical anecdotes and intriguing tidbits about landmarks. As fans of the local food scene, crew members also happily ferry passengers to and from riverside eateries and can serve beer and wine onboard.
9751 Ox Rd.
Lorton
Virginia
703-498-4348
As the doors open for each evening's performance, Lazy Susan Dinner Theatre guests are treated to a brief cocktail reception before dinner. Then, they are beckoned onward to a hot buffet of made-from-scratch Pennsylvania Dutch dishes, including breads, roast beef, chicken, fish, and housemade desserts. Once the audience is fully sated, the curtain opens on a family-friendly Broadway-style show chosen to incite convulsive laughter, explore American history, or challenge theatergoers to discern which actors are real ghosts. The performers on stage are the same people pouring the coffee, and DC Metro Theater Arts notes that "the warm ambiance found at The Lazy Susan is indeed half of the fun of going."
10712 Richmond Hwy.
Lorton
Virginia
703-550-7384
Sam Hatfield honed his gunsmithing skills in one of the most elite units in the US Army: the US Army Marksmanship Unit. He crafted customized weapons for the men of the unit and now personalizes firearms for the general public. In addition to his customized guns, he and his staff offer training classes such as a NRA basic home-safety course. Visitors can also eschew guns altogether inside the simulator, which drops users into tense situations to let them hone their skills while safely under artificial fire.
8898 Mathis Ave.
Manassas
Virginia
703-369-4867
Home to concerts, movies, and chili cook-offs throughout the warmer months, The Harris Pavilion keeps the fun going all winter long as it transforms into an outdoor ice rink. Starting in mid-November, the rink welcomes the community for daily public-skate sessions; its close proximity to the Historic Manassas Train Station provides easy access to both out-of-towners and zambonis on the run. Lighting and music ensure a safe, lively atmosphere for skaters all ages, and a two-minute walk in any direction yields a host of shopping and snacking options for skaters who need a break or a brief warm-up.
9201 Center St.
Manassas
Virginia
703-361-9800
The teachers of UnWined Art ply creative works from their students with step-by-step instruction, tasty desserts, and complimentary glasses of juice or wine. Welcoming any student 18 or older, teachers select a new painting for each class they hold and carefully guide attendees through the re-creation of the images, from simple still lifes to masterpieces such as The Scream and Starry Night. In addition to snacks and drinks, instructors provide all necessary supplies because they believe the creation of a painting is more valuable than the cost of paint and canvas that go into it, despite protests from roving economists.
9000 Lorton Station Blvd., Suite H
Lorton
Virginia
703-688-4141
---