Dallas Beauty and Salons
---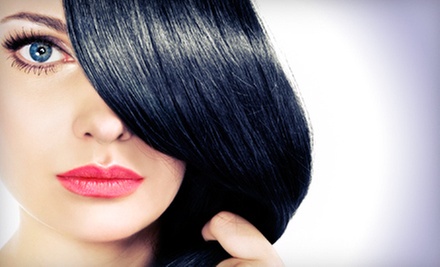 at Preston Hollywood Nails & Spa
---
Dallas Beauty Guide
Dallas, Texas is often known for being larger than life, and hairstyles are no exception. While commonly known for big hair, the styles sported by Dallas residents are just as diverse as the many Dallas hair salons. A variety of beauty salons are available in Dallas, to suit any unique taste and cater to their clients' every need. From sleek and modern to relaxed country charm, find a wide range of services offered by skilled professionals. Relax and soak up in the sun in a tanning bed or have a professionally trained stylist revamp a look at a full service hair salon.
For a full beauty salon experience, L'Image Salon, located on Beltline Road, can satisfy innermost desires with a full body massage, manicure, and pedicure, along with a professional consultation for a new hairstyle. Another full service hair salon and spa, with a relaxed setting, is Montana Salon, located in the Preston Center Plaza. Montana Salon offers full service spa packages, skin care and a hair salon, with expert color services.For those looking to indulge and be pampered, Lure Salon in Uptown offers luxury beauty salon services that are contemporary and organic.
For that sun-kissed look, consider kicking back in a state of the art tanning bed or having an airbrush spray tan. Tantrum Airbrush Tanning has several locations throughout the Dallas metro area and specialize in full spray tan services, including exfoliation. For the ultimate in luxury tanning in Dallas, check out Darque Tan salon which offers a variety of different level tanning beds.
It's quite clear, Dallas beauty salons have it all. Don't hesitate, make an appointment today for an ultimate beauty experience. Be prepared to be completely amazed at the transformation and sit back and wait for all those compliments to start rolling in!
A variety of beauty salons are available in Dallas, to suit any unique taste and cater to their clients' every need.
Recommended Beauty by Groupon Customers
---
Unlike the hobbit fuzz atop your foot, you can't easily hide the hair clouding your eyes without a complicated system of hats, glasses, and looking at the ground. Today's Groupon will rid you of stray strands with a $10 eyebrow threading and sculpting at Eyebrow Energy, a $25 value. The natural eyebrows of Sloansville are valued for their healing powers and are rumored to ward off elephants. Many Sloansvillians made a living simply by selling their eyebrow hairs to pachydermophobics until an elephant stampede destroyed most of the town in 1994. Even now, most highway gift shops sell glass vials purported to contain the healing eyebrow hairs of Sloansvillians.
4217 Bryan St.
Dallas
Texas
US
For those sneaky, strand-stuffed spaces (your back, behind your knees, the boss's neck), it can be hard to smooth things out on your own. You probably won't be able to pay someone to shave you, but you can take care of the matter in a much quicker way: waxing. At Joy of Waxing, services run the gamut of furry surfaces. Smooth your shoulders ($25) or stomach ($25), de-fuzz your face ($45), or prepare for impromptu swim meets with a basic bikini ($30). View a complete menu of services here.
3622 Fairmount St.
Dallas
Texas
A ProFractional treatment uses thousands of pinpoint micro-lasers to reduce blemishes, wrinkles, and acne scars for a smoother, more-vital face. The lasers promote the growth of collagen, effectively giving you a new visage that looks exactly like your old, young face. The procedure is also quick (30–60 minutes) with a weeklong recovery regime that involves proper sunscreen and moisturizer application. By utilizing a powerful but gentle laser, the procedure generates noticeable results after just one session. For further questions regarding this procedure, refer to this FAQ or consult with the experts at Cosmetic Procedures Clinic of North Dallas.
12800 Preston Rd. #101
Dallas
Texas
Robin, a graduate of the Ogle School of Hair Design, used her beautifying knowledge to form Just Robin Salon. Inside her studio, she meets with clients before every appointment, deciding on looks that suit individuals' faces and lifestyles, so that clients leave with a flattering and maintainable do. From snipping split ends to highlighting layers and adding extensions, she leaves ample time for each head of hair, and bequeaths their attention to the rest of the body with ear candling, foot detoxes, and permanent makeup, also applied by resident beauty maven, Jina.
4930 Beltline Road, #150/27
Addison
Texas
972-754-6588
Located in Salon Republic and operated by Erica Arancibia, The Beauty of Waxing is a professional skin care studio.
14999 Preston Road , Studio 126
Dallas
Texas
214-960-6686
Smile America has been in business for over 10 years bridging the gap between dentists and patients. We provide an alternative solution for dentists to introduce new patients to their practice and at the same time saving those patients money while providing a premium service.
7447 N MacArthur Blvd. , Suite 185
Irving
Texas
---