Beauty & Spas in Dallas
---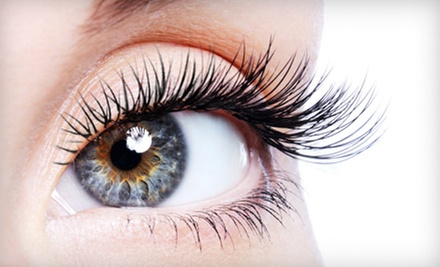 ---
Dallas Beauty And Spa Guide
Though Texan oil might be the biggest business in Dallas, it's the city's plethora of massage oil that keeps visitors blissfully entertained. A majority of the spas in town come connected right to the city's premier hotels, but a few of the premier spas fill up their appointment schedules with locals and visitors alike. Here is the range of relaxation alternatives open to Dallas visitors. Though they're consistently rated one of the top spas in Dallas,
Hiatus Spa
's guests can never seem to pinpoint which aspect of the eco-friendly Aveda salon they like best. This has led to the spa taking home a slew of awards every year, ranging from best facial, best mani-pedi, best massage, and best waxing in Dallas. Guests can slip into their robes and slippers in the spa's locker rooms, then grabbing a tea before hitting one of the treatment rooms. Guests can indulge in a bout of acupuncture, an exfoliating body scrub and vichy shower in the hydrotherapy room, or opt for the signature mani-pedi retreat while lying back on the spa's zero-gravity chairs. Inside the 22,000-square foot facility at
The Spa at Rosewood Crescent
, staff can indulge guests in a choice of invigorating or relaxing spa treatments. To get your heart rate pumping while you're away from home, they offer full access to their gym filled with cardio machines, free weights, and class for yoga and aerobics. Clients need only bring their own shoes, as they provide fluffy towels, grooming supplies, and even workout apparel. On the relaxation end of the spectrum, they offer a full complement of spa services, but are best known for their inventive and decadent bath packages themed after different counties' rituals. Their English Garden ritual begins with a glass or rose water or sparkling wine in a rose-scented room, with clients then slipping into a bath sprinkled with rose petals. After steeping in the water, clients then remove to the treatment room for a massage accented with dusting brushes and a scented silk body powder. Visiting
King Spa and Sauna
 is a cultural experience, with the Jjim-Jil-Bang orientation combing spas, whirlpools, and saunas to improve health and vitality. The gender-segregated whirlpools range from steaming hot to icy cold, and are infused with herbs and flowers such as jasmine to provide aromatic properties to the air as guests steep. The facility's nine saunas are open to both sexes, and incorporate stones, gems, and different types of wood that when heated improve skin conditions, detoxify the body, and relax the body. The spa is open 24 hours a day, seven days a week, and features numerous Korean restaurants, massage rooms, and TV viewing rooms for when guests need a break from the heat of the sauna.
The Spa at the Stoneleigh
's treatment menu comes filled with decadent scrubs, massages, and facials. But what sets them apart from other high-end spas is there specialty in couples' treatments. Pairs lie side by side as staffers scrub and massage them in tandem, using aromatic ingredients such as lavender and chocolate to enhance the sensory indulgence. Packages can be enhanced with boxes of chocolate-covered strawberries to feed one another, glasses of champagnes to click together, and aroma-rain showers after treatments conclude.
Dallas hair salons typically provide a variety of services and go far beyond the stereotypical big Dallas hair.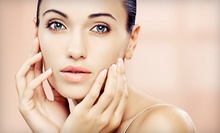 An aesthetician boasting a perfect score on a practical board test rejuvenates facial skin during a 45-minute treatment
Use Thursday 9:00am - 6:00pm
---
Recommended Beauty & Spas by Groupon Customers
---
After earning the Dean's Scholarship at the University of Texas Medical School, Joel Potasznik, M.D., joined forces with a team of certified laser technicians to aid clients with tattoo removal and other laser services. A powerful YAG laser breaks up subsurface ink during tattoo-removal sessions, and technicians also harness beams to perform scar reduction, toenail-fungus reduction, and age-spot and pigmentation removal. The techs can aim laser light at spider veins and stretch marks, minimizing their appearance more effectively than a DIY shrink ray made from a saran-wrapped flashlight.
2625 N Josey Ln., Suite 307
Carrollton
Texas
972-323-2020
Led by owner Kimberly Thompson, an entrepreneur, mother, writer, and former model, the clinical staff at Shangri-la Medispa helps busy clients to look and feel their best. A physician tends to both their inner and outer needs by administering cosmetic fillers and overseeing the weight-management program. An experienced medical aesthetician fine-tunes appearances with laser and microcurrent treatments, chemical peels, and waxing. The medispa has also developed its own product line, Shangri-La Skin By Kim. The team also includes a registered nurse who can advise patients on their treatment options or answer any questions, from "how much downtime is required?" to "is the human appendix an extraterrestrial tracking device?"
The crew performs services in whimsically themed treatment rooms filled with shabby-chic tables and dressers. Clients can relax in spaces decorated with such touches as a colorful London sign and lamps that resemble the Eiffel Tower and an antique streetlamp. In the black-and-white facial room, a picture of Marilyn Monroe glamorously oversees skincare treatments.
8710 Greenville Ave., Suite A
Dallas
Texas
214-340-7720
The artists at Chi Ro Makeup Studio are in their element when their clients most need to look their best—at weddings, photo shoots, and television and film gigs. That much is clear, because they've earned the trust of actress Tamera Mowry, who has to look her best a lot. The key is breadth. The artists can handle both airbrush and traditional makeup, and their hair services include everything from updos to extensions. In addition, a tanning stylist uses Natural Glow products to cover legs or entire bodies with a bronzy glow so that clients don't have to brown themselves in a pan slicked with Crisco.
17618 Davenport Road
Dallas
Texas
972-333-4971
At Active Beauty Solutions, shopkeepers are highly selective when it comes to inventory. In fact, they stock only three products: two varieties of lash extender and a brow booster, all by Code.ai. A brand lauded in the international press, including Nylon and Glamour, Code.ai sells paraben-free, hypoallergenic beauty products designed to deliver both immediate and long-term results. Their eyelash potions work to thicken and lengthen lashes, while the brow-booster aims to fill in and shape eyebrows without the need to glue on caterpillars.
2099 Valley View Lane
Farmers Branch
Texas
888-926-3324
Facelift of the Stars prevents and reverses facial aging with advanced non-surgical facelifts and supplements. Though CACI technology, named for a computer-aided cosmetology instrument, was originally designed to treat victims of Bell's palsy and strokes, researchers discovered that the treatment also improved the non-effected sides of faces. Now used both as a medical and aesthetic treatment, Facelift of the Stars's signature facial incorporates microcurrent technology to perform treatments that—according to numerous media and sources such as The Daily Mirror—are a favorite anti-aging solution of celebrities. Fashion blogger Sandra Ballentine of the New York Times reported that the CACI microcurrent machine is a go-to beauty tool for facialist-to-the-stars Georgia Louise.
Facelift of the Stars also rejuvenates faces with anti-aging and hydrating facial supplements, and pampers bodies with a variety of add-ons such as lip-plumping treatments. Eye and neck lifts help tighten the skin that may not be affected by the CACI facial, while a preparation peel can help remove the outer-most layer of dead skin.
9669 North Central Expressway
Dallas
Tx
US
At Celebrity Beauty Waxing, aesthetician Courtney Berry uses her unique—and strip-free—waxing technique to gently and swiftly remove hair from nearly ever part of the body. She transforms stubbly below-the-belt areas into silky smooth terrains with bikini, Brazilian, and buttocks waxing, and keep gams smooth with treatments for the lower or full legs. Further north, Courtney masterfully shapes brows into flattering arches or intimidating triangles, and eliminates peach fuzz from upper lips. Aside from waxing, the aesthetician combats breakouts and aging with three types of facials.
2650 Midway
Carrollton
Texas
US
972-693-0963
---