Things to Do in Dania Beach
---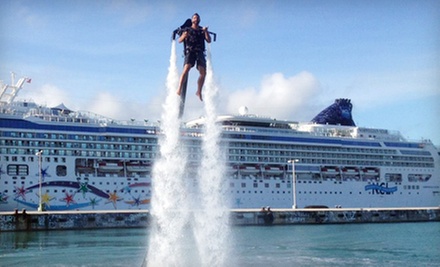 Mills Pond Softball Complex
---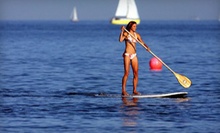 Floating through the Atlantic coast and inland waterways, paddlers look down through limpid waters at coral, plant, and marine life
Use Thursday 11:00am - 1:00pm
---
Recommended Things to Do by Groupon Customers
---
Squalo Divers, a PADI Five Star Dive Center, works in tandem with top industry brands such as Aqualung, Mares, and GoPro to outfit divers so they can explore underwater ecosystems. Equipment such as tanks, depth gauges and buoyancy-control devices prepares landlubbers for underwater travel without tricking a whale into swallowing them. Alternatively, the shop's maintenance services can whip older gear into working order before each aqueous adventure.
Taught by certified instructors, Squalo Divers' courses run the gamut of scuba instruction, ranging from basic open-water certification to emergency-responder techniques. Courses incorporate cutting-edge training materials—including dependable gear and online study aids—and are taught in English or Spanish. The scuba center also offers trips to explore local waterways renowned for their extensive array of marine life.
16604 NE 2nd Ave.
North Miami Beach
Florida
305-940-0927
Frothy seawater jumps skyward as the churn of high-powered, 110-horsepower jet skis launches the droplets from behind their watery tails. Among the many sea-gliding offerings of American Watersports, the company's fleet of speedy jet skis juxtaposes to its man-powered offerings of single or double kayaks and upright paddleboards that calmly cut through waves and wakes or assist in minnow herding along the coast. Groups can man 13- and 16-foot sailboats that await gentle offshore winds to start their journeys, or take in the ocean from a sandy perch with a day rental of beach furniture. The Pompano Beach area reveals its natural beauty on guided tours of the area via jet ski or paddleboat, wherein visitors take in local gems such as the Hillsboro Lighthouse or the area's exclusive hermit-crab resorts.
615 North Ocean Boulevard
Pompano Beach
Florida
954-946-1811
Step N Dance founder Tony Duarte began dancing as a child in Nicaragua. Soon after moving to Miami at age 16, he developed an interest in styles ranging from the waltz to the hustle. With the new discovery of so many new steps came a passionate love of one particular style, however, and Duarte soon mastered the art of salsa. Over his career, Duarte's skills have been seen on PBS, Univision, and every time he crosses the street. Classes at his own studio lean strongly towards salsa and other Latin styles, each enlivened with a smattering of jazz, hip-hop, and Afro-Cuban influences.
6875 Stirling Rd.
Davie
Florida
Shula's Athletic Club—named for Don Shula, the NFL Hall of Famer who coached the Miami Dolphins to a Super Bowl trophy in 1972—doesn't find it hard to fill its sprawling 40,000 square feet of space. A cardio room with more than 50 pieces of equipment, a spinning center, weight rooms, fitness-class studios, and basketball courts spread through the facility, luring athletes for independent workouts and personal-training sessions. Dozens of weekly fitness classes range from calorie-burning Zumba workouts and Vinyasa-yoga sessions to spin classes that help students practice for the day they have pedal-powered cars.
The athletic club also accommodates older exercisers with aquatic aerobics and seated Silver Sneakers workouts, and it keeps kids busy with confidence-building youth sports programs. Young legs run over a new 60-yard athletic field or nine lighted tennis courts where kids whack tennis balls and low-flying hot-air balloons with rackets.
7601 Miami Lakes Dr.
Miami Lakes
Florida
305-820-8088
---