Auto Repair in Danville
---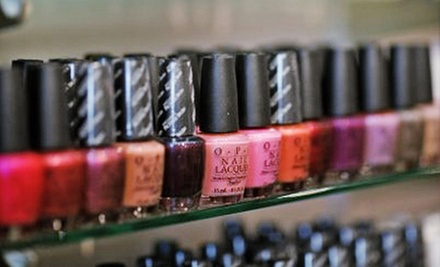 ---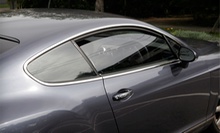 The two-hour detail includes a hand wash, wheel dressing, and tar removal; headlight restoration comes with a lifetime warranty
---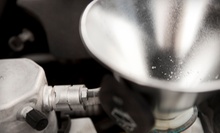 Technicians swap out old oil for new and replace the oil filter during oil changes that last 30–45 min.
---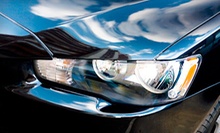 Experienced techs wash autos by hand, vacuum floor mats, and wipe down windows
---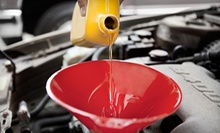 Up to 5 qt. of standard or synthetic oil with a brake check and tire rotation
---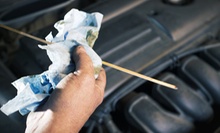 ASE-certified techs perform regular- and synthetic-oil changes for all models of car
---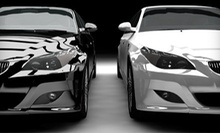 Car experts cool and shield auto interiors from sun damage, fading, and 99% of UV rays by tinting rear-passenger windows
---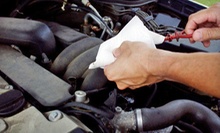 Factory-trained and ASE-certified technicians revamp vehicles at the AAA-approved repair facility with free shuttle service
---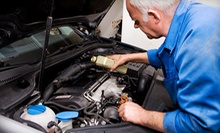 Technicians swap old oil for 5 qt. of regular or synthetic fluid, replace oil filters, and perform 27-point inspections
---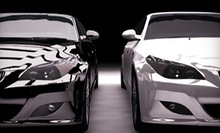 Technicians ensure that tint films fit snugly onto back windows & rear windshield by installing exact patterns cut with computer technology
---
---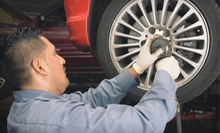 ASE-certified technicians keep drivers confident in their stopping power by installing new brake pads with lifetime warranties
---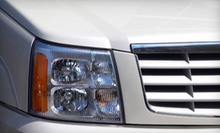 Carnauba wax and clear protective coatings keep car bodies and headlights shiny and safe
---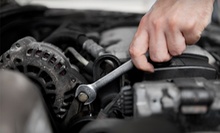 Owner and mechanic Victor Amaya services foreign and domestic cars, administering oil changes and replacing brakes, axles, and alternators
Use Today 8:30am - 4:00pm
---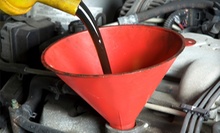 Use Wednesday 1:30pm - 2:00pm
---
---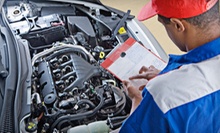 Use Today 7:45am - 6:00pm
---
Recommended Auto Repair by Groupon Customers
---
The expert mechanics at Prestige Auto Works back up their work with heavy credentials. They're ASE certified, licensed by the state of California, and accredited by the Better Business Bureau. Further, all parts and labor are covered by warranty. Preventative maintenance is this full-service auto shop's philosophy, but the technicians' skills run the gamut from routine oil changes and tune-ups to complete engine replacements. To make maintenance as easy as possible, they also email or text reminders, recommendations, and recipes for making healthy dishes for your car at home.
5681 Franklin Blvd., Suite C
Sacramento
California
916-422-5522
In Polar Bear Auto Care's warehouse-size shop, ASE-certified techs slip under hoods to fix or install air-conditioning and heating systems. Those systems are nearly identical to the factory units, as many of the systems they install are made by the same manufacturers. On their walls hang hundreds of parts, with more stored onsite, including new heater cores as well as compressor mounts for car models from the years 1965 to 1999. This lets them work on all kinds of vehicles, from brand-new cars and tractors to RVs and vintage UFOs. They back up their services with a two-year or 24,000-mile warranty, which extends to electrical repairs as well as the maintenance of steering, exhaust, and brake systems.
2430 Harvard St.
Sacramento
California
Mae de la Calzada founded LadyParts Automotive Services based on a simple observation: "When a woman's car breaks down, lives break down." Recognizing the strain of being a wife, mother, professional, and friend all at once, de la Calzada saw a way to ease at least one burden women often face. This vision helped her to turn the intimidating ordeal of auto repair into an empowering experience.
Today, when women—or men—walk into LadyParts Automotive Services, they are greeted by automotive technicians who eschew technical jargon and instead speak in the simple, clear language that both cars and drivers instinctively understand. Claiming certifications in hybrid repair, LadyParts's mechanics work on virtually all makes and models of vehicles, performing services that range from 50-point safety inspections to major repairs. To enhance each visitor's experience, the staff coordinates free shuttle service and furnishes a waiting area with free wireless Internet access, a 50-inch plasma-screen television, and well-maintained restrooms.
To further demonstrate its goal of turning auto repair into an empowering experience, LadyParts's team leads car-care clinics in which technicians demystify automobile maintenance. Such efforts have earned LadyParts Automotive Services consistent press, a vast network of loyal cars ready to do its bidding, and recognition that includes a 2011 Best Car Repair win from ABC7 The Bay Area A List, as well as a top-five finish in the 2012 race.
3033 Middlefield Rd.
Redwood City
California
650-369-5239
The hatchback healers at International Auto Body & Frame, a NAPA-certified auto-care center, extend autos' working lives with an array of services. While wagons indulge in mollycoddling, owners can relax in the comfortable waiting area featuring cushy couches and magazines for reading or rolling into nonfunctional telescopes.
7307 Roseville Rd., Suite 18
Sacramento
California
916-348-0411
Driving a vehicle that exceeds emission limits is not only illegal, but it also contributes to the already alarming amount of pollution coughing its way out of cars. The ASE-certified master technicians at Stanislaus Smog help solve this two-pronged problem with professional smog tests to keep emissions at bay. The team clamps monitoring devices to tail pipes of all types of vehicles, including gross polluters and out-of-state rides, checking not only for the amount of emissions, but also the types of pollutants. Once complete, the technicians can either approve autos for DMV renewals, title transfers, and soccer-team tryouts, or send them off to a repair shop to prepare for a second test attempt.
3531 Carver Rd.
Modesto
California
209-526-7004
Foreign and domestic vehicles both find sanctuary atop Grassland Car Care Center's work bays, where ASE-certified technicians deftly service and repair their ailing parts. From tune-ups and oil changes to complete engine and brake repairs, the techs at this official NAPA AutoCare Center fine-tune every component, ensuring that vehicles leave the premises with engines humming, pistons bobbing, gears spinning, and exhaust pipes sucking on lozenges. And as motorists hit the road, they can feel assured that Grassland Car Care Center's warranty will cover all of their repairs for 36 months or 36,000 miles.
2634 Juniper Lane
Sacramento
California
US
916-485-2061
---