Danville, CA Drs and Health Practioners
---
Drs & Health Practitioners Deals
---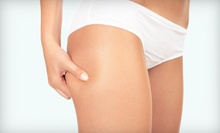 Use Today 12:00pm - 6:00pm
---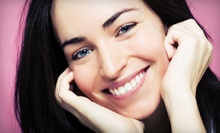 Use Tuesday 10:00am - 2:00pm
---
Recommended Drs & Health Practitioners by Groupon Customers
---
Dr. Michael Ruscio has just one problem with conventional medicine: too many pills and needles. Instead of administering harsh chemicals and invasive procedures, he relies on the restorative power of nature to treat many of the most common medical ailments, such as headaches, diabetes, obesity, and depression. His deft hands also adjust backbones to quiet chronic and acute pain and range across the muscles, delivering strokes to tense muscles during Swedish and deep-tissue massages.
1280 Boulevard Way, Suite 106
Walnut Creek
California
925-289-8129
The team of dentists at Lake Merritt Dental combines their specialties to cover the full gamut of dentistry—from general and preventative care to orthodontic and cosmetic treatments. Dr. Hai Huang leads the team with 23 years of experience and a flair for collaboration, developing custom treatment plans in which she may tap in another dentist to perform a specialized step. Lake Merritt Dental team's advanced training in root canal treatment and prosthodontic placements in dental bridges, crowns, and implants, as well as their focus in oral hygiene, help clients maintain a bright, healthy smile.
The office is outfitted with some of the industry's most advanced equipment, such as ultrasonic scalers and intraoral cameras. Digital x-rays reveal the hidden goings-on among roots and bone while protecting patients from up to 90% of the radiation and kryptonite emitted from traditional x-ray machines.
1900 Webster St., Suite A
Oakland
California
510-839-4886
At Widenbaum Chiropractic, Jon Widenbaum, DC and his team combine chiropractic care, physical therapy, and massage to alleviate pain and promote better health. Dr. Widenbaum's degree in clinical nutrition informs his approach to wellness, which is both neurological and metabolic. He searches for the underlying stresses and ticklish spots that compromise the nervous system and uses brain-based therapy and other neurological exercises to ferret out physical causes of discomfort. Dr. Widenbaum is proficient in various adjustment techniques and, as a state-appointed disability evaluator and qualified medical examiner, uses the precise Gonstead method to address whiplash and other auto-accident-related injuries. His associates have several specialties, including Dr. Melinda Roman, whose Webster-technique expertise allows proper treatment for pregnant mothers and pediatric patients.
The crew has created a welcoming vibe in the treatment rooms with soothingly earth-toned walls and inspirational bronze art. Kids stay occupied in the reception area, which features a school-bus-shaped play station with lumbar-reinforced seating.
7450 San Ramon Rd.
Dublin
California
925-829-8484
Dr. Ruchira Gupta compares the level of service at Willow Family Dental to bespoke tailoring, as each service is customized to fit their clients perfectly and leave them looking great. Even though she's been working with teeth for more than 15 years, she continues her education with classes and seminars that keep her up to date on the latest practices, sharing newfound knowledge with her dedicated dental team. She equips her office with digital x-rays, which release up to 90% less radiation, and intra-oral cameras to snap detailed images of teeth so she can keep track of progress or have a picture for their smile's yearbook. She also uses lasers to treat gum and soft tissue less invasively as well as to whiten grins chair-side. Dr. Gupta also specializes in restorative dentistry, cosmetic dentistry, and children's dentistry, offering a suite of services from comprehensive exams to porcelain veneers.
During appointments, clients relax in massage chairs, listen to music, or watch DVDs. The staff keeps nitrous oxide—or laughing gas—on hand to soothe any anxiety as well as warm blankets to serve as makeshift curtains for impromptu sock-puppet performances. In the lobby, waiting family members can browse the web via free WiFi.
4430 Willow Rd., Suite F
Pleasanton
California
925-218-7005
For Rebecca Berke, the key to understanding common personal struggles such as weight loss or smoking cessation doesn't exist externally in the form of a pill or self-help book, but deep inside the mind. As a certified hypnotherapist, Rebecca guides her clients on journeys through their subconscious selves, identifying the roadblocks and construction zones that prevent positive change. Rebecca then helps clients eliminate the revealed impediments, and builds on their personal progress toward healthier habits and self-improvement goals in subsequent sessions.
913 San Ramon Valley Blvd., Suite 280
Danville
California
925-352-3372
Since graduating from the University of Missouri-Kansas City in 1989, Dr. Cliff Broschinsky—known as Dr. B to his patients—has been keeping pace with the constantly evolving field of dentistry. At his practice, tooth-colored composite resins replace metal amalgams for cavity repair and Invisalign orthodontics take the place of wire braces or stern ballet instructors to nudge teeth into straighter positions. Patients undergo these modern treatments while surrounded by décor from a bygone era, including Victorian-style couches, brocade curtains, and ornate tables.
2491 San Ramon Valley Blvd., Suite 4
San Ramon
California
925-362-8180
---