Danville, CA Indoor Activities
---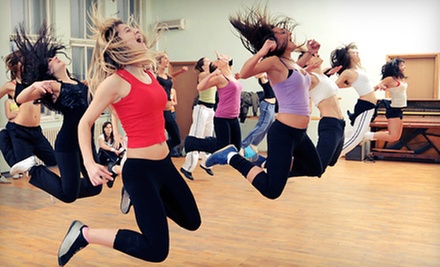 ---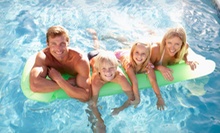 Enjoy time in the sun at the park district public pool, which features 25-yard pool with two diving boards and a sprayground
---
Recommended Indoor Activities by Groupon Customers
---
Led by former NBA point guard and first-year head coach Mark Jackson, the Golden State Warriors charge into the second half of the season. Veteran guard Monta Ellis blows by defenders with an average of 22.2 points per game while forward-center David Lee muscles out under-the-basket rivals for an average of 9.7 rebounds per game. Rookie guard Klay Thompson keeps opponents guessing with the ability to drop shots from all over the court and the inexhaustible supply of riddles he declaims during commercial breaks.
7000 Coliseum Way
Oakland
California
510-383-4982
All across California, Western Bowling Proprietors Association sends pins scattering at a network of bowling alleys, each with its own personality. In addition to open bowl on automatically scored lanes, many locations host special events that heighten the experience with enhancements such as vibrant lights, lively music, and laser systems that do double duty protecting the alleys' diamond collections. The alleys also house refreshment facilities, pro shops, and diversions that range from arcade games to billiards.
887 Manor Blvd.
San Leandro
California
510-351-2101
At the Berkeley Playhouse, performances often begin before audiences even make it to their seats. The innovative theater company erects installation pieces in the lobby that encourage playgoers to engage and interact with upcoming performances through movement, writing, and music, deepening their understanding of the worlds they're about to enter. Once in their seats, they revel in productions featuring multicultural and multigenerational casts, whether they're watching a performance from the mainstage season or a production from the youth program.
2640 College Ave.
Berkeley
California
510-845-8542 x351
Today's Groupon will send thrills down your circusy spine with $38 for a two-hour trapeze class at Trapeze Experience, the touring circus act that made a permanent home in Austin. Grab this deal and climb up to the platform to see the world from a whole new perspective: the perspective of a person who's about to jump off a giant platform.At first, Declan is unable to control his time-leaping, often randomly trapezing into medieval castles or the Triassic Period. As he becomes more confident in his abilities, Declan learns to control his time-jumps and has now time-trapezed his way into our hearts. The 1970s sitcom How About That? was based on his past future adventures.
1822 9th St.
Oakland
California
US
Today's Groupon tackles professional athletics, professional athletes, and sports hernias with a ticket to the final game of the Oakland Raiders' 2009–10 season for $26 (a $36 value). On Sunday, January 3, at 1:15 p.m., the team that once upset the entire steel industry of Pittsburgh and tamed Cincinnati's Panthera Tigris Tigris looks to end the season on a final high note against the Baltimore Ravens (featuring offensive tackle Michael Oher who is the inspiration for the The Blind Side). You'll be sitting in section 354 and have a $10 food voucher in hand.
7000 Coliseum Way
Oakland
California
US
Aspire's Pilates-based exercise programs are tailored to the individual needs of its clients, then averaged into multifaceted group classes. You have the option of taking either style of Pilates offered: introductory ChoreoCore or an introductory mat class. ChoreoCore deliciously blends lively dance movements with the flexibility, balance, and core-strengthening exercises of Pilates, while the mat classes introduce students to basic core-stabilization techniques that aid in alignment, balance, and strength with a focus on using abs to stabilize the spine. Use your two class sessions to sample one of each style, since the cardio of ChoreoCore and basic grounding of the mat classes complement one another like alternating piano keys, Nutella and crêpes, or Tom and Jerry in the episodes where they team up to fight the bulldog. Classes are scheduled six days a week at various times.
1485 Enea Ct., Suite 1460
Concord
California
---