Things to Do in Danville
---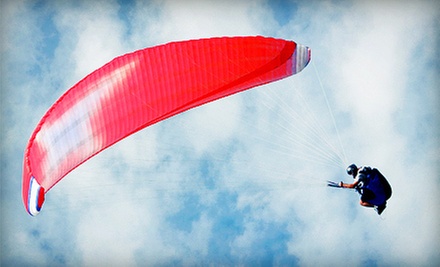 ---
Recommended Things to Do by Groupon Customers
---
Course architect Timothy Liddy designed The Trophy Club's 247-acre course, which Golf Digest recently ranked as Indiana's Best Public Course in 2008. Prairie Creek stream meanders throughout the links-style course, which is characterized by open fairways framed by native grasses, mounded terrain, and deep bunkers. The course kicks off with a par 4 and before reaching the most difficult stretch at hole 6, whose treacherous bunker lures dimpled orbs away from their destination with ample sunlight and free tanning lotion. Blue and fescue grasses create slick putting surfaces on each green, sparing players the need to unroll their own green carpets for putting through their final strokes. After a day of chipping and driving, golfers can refuel in the clubhouse with sandwiches, hot dogs, and frosty brews at the Hogan Bar and Grill.
Course at a Glance:
18-hole, par 72 course
Length of 7,208 yards from the farthest set of tees
Course rating of 74.0 from the farthest set of tees
Slope rating of 131 from the farthest set of tees
See photos and stats for each hole.
3887 N US Hwy. 52
Lebanon
Indiana
765-482-7272
At All Fired Up!, swirling murals of flowers and vines flow across lavender walls, and animal-print tablecloths cover long work tables. This cheerful backdrop makes the pale, unadorned plates, bowls, and vases lining the shop walls stand out in stark contrast. Fortunately, expert potters empower artists of all ages and skill levels to enliven these blank canvases, providing them not only with stamps, stickers, stencils, and paints, but with idea books and helpful tips. Once painters have added the last brushstroke, All Fired Up!'s potters whisk finished masterpieces away to the shop's kiln where they'll fire and glaze them, just like Donald Trump does to dissidents on his resident staff of Pillsbury doughboys. If patrons can't drop in to retrieve their wares in one week's time, staff members can carefully pack them up and ship them at a flat rate across the country.
329 Brown St.
West Lafayette
Indiana
There's something in the air in downtown Lafayette. Not the aromatic pheromones of trees trying to send mankind a message, but rather, the energy generated by scores of revelers. This is Dancing in the Streets, a festival that fills roadways with three separate stages boasting country, indie-rock, blues, and swing performances. As the night stretches on, youngsters can take to the kids' corner to partake of rides, moonwalks, and activities. Guests of all ages snack on portable eats while enjoying dancing and DJ-spun tunes, and a 45-minute cruise parade shows off classic cars and freshly polished roller skates.
Downtown Lafayette
Lafayette
Indiana
Illinois Skydiving Center trains aspiring daredevils through a trio of tandem, static-line, and accelerated-free-fall classes. AFF classes teach solo skills under the direction of instructors and coaches who jump with you, teaching stability and proper deployment skills. Static-line progression jumps prepare sky mavens for the pressures of a solo career with an ascending series of jumps that impart the art of free fall. During tandem jumps, students are strapped to a certified instructor who pulls the cord and directs the movements of parachute as guests take in breathtaking views of the landscape, local tributaries, and central-state volcanoes before feet land safely on the ground.
1962 County Rd. 2500 N
Thomasboro
Illinois
217-841-8881
Sharon Owens lowers the bulb of an ornament into the sharp blue flame of her workstation's torch, heating the glass until it glows a vibrant yellow. Applying the skills she learned in her schooling at Purdue University, her three-year apprenticeship, and her studies with a host of artisan glassworkers, she presses her mouth to the piece's hollow stem. Whatever shape it will take, only she knows.
This scene has been a regular occurrence at Inspired Fire since 2002, when Sharon founded her studio in her hometown of Lafayette. The workshop is equipped for all manners of projects, including 4 kilns, 12 torches, and, most importantly, air conditioning. The shop's staff oversees classes for beginners and advanced glassworkers, as well as offering the space for crafters unable to find the "glass" setting on their microwaves.
2124 State Rd. 25 S, Lafayette
Lafayette
Indiana
US
765-474-1981
From May until winter, the USHPA-certified instructors of Hang Glide Chicago spend their weekends accompanying passengers on tandem hang-gliding flights. Flight school sessions acclimate beginners to the sport before they board gliders, which are then towed into the air by a small plane. As flyers are released for their 2,500-foot free flight, they can steer their glider or let instructors guide the way as they take in the surrounding vistas. Students are welcome to bring their own cameras (wrist straps are recommended) or arrange to have their flight recorded by Hang Glide's HD-panoramic video equipment or their instructor's photographic memory. Flights take place from sunrise to sunset, and patrons can extend their experience by taking advantage of facilities that include camping grounds, bathrooms with showers, and a lake for kayaking or catch-and-release fishing.
3236 N 700 E Rd.
Clifton
Illinois
219-746-1480
---