Education & Classes in Darby
---
Education & Classes Deals
---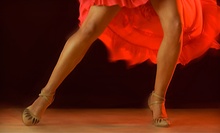 Thoroughly trained instructors teach dancing basics to boogying beginners during one-on-one classes
Use Today 4:15pm - 7:45pm
---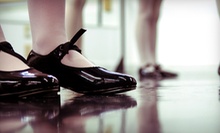 Use Monday 4:30pm - 7:30pm
---
Recommended Education & Classes by Groupon Customers
---
Seven days a week, First Position Dance Arts offers a Swan Lake's worth of dance classes for agility-seeking adults. Under the tutelage of the studio's graceful guides, students will take on the fearsome foes of rhythm, balance, and poise through a well-coordinated attack of box steps, chassés, and pops/locks. Class options include ballet, modern/jazz, and hip-hop, all of which can improve cardiovascular systems, aid in weight loss, and provide a good icebreaker should you happen to meet the ghost of Martha Graham.
10 E Athens Ave., Suite 204
Ardmore
Pennsylvania
Project Basho's experienced instructors cultivate creativity with a number of learning experiences for photogs of all skill levels. Start from pixel one with a three-hour primer course, such as the Digital SLR Tutorial - Basics, which imparts students with a better understanding of aperture and shutter speed to create stronger, more evocative pictures of people or department-store mannequins. Each session maintains a cap of 15 students, enabling participants to master ISO sensitivity, white balance, and focusing amid an intimate class atmosphere.
1305 Germantown Ave
Philadelphia
Pennsylvania
215-238-0928
Ornate railings flank the steps to one of BlueBallRoom Dance Studio's two spacious dance floors, whose hardwood-maple surfaces mask springy, joint-cushioning subfloors. The studio's team of talented teachers leads classes in a monthly rotation of social dances ranging from Argentine tango and various ballroom styles to intermediate touchdown dancing. Group classes encompass these styles as well as cardio-centric Zumba, famed for its easy-to-follow steps and driving Latin beats. Private-lesson subscribers, meanwhile, get closer attention and a chance to hone their footwork at regularly held free dance parties.
1601 Concord Pike
Wilmington
Delaware
Starting in 1998 in the Philadelphia suburbs, the women behind The Art of Exotic Dancing have strutted and hip-rolled their way to the forefront of a surge of interest in fun, sensual movement. At the foundation of heart-pounding routines drawn from floor work, belly dancing, and burlesque traditions is a philosophy of helping women of all ages and sizes shake hands with their inner siren. Dedicated to fostering a comfortable space where all participants feel safe, the certified instructors proffer encouragement and reassurance as they teach dances that emphasize self-expression, personal power, and natural movement. Pupils learn to dance to a full song during the 90-minute CoreMoves class, while the Signature Workshop fortifies confidence via flirtatious techniques such as sensual walking and slow-motion winking.
555 E Lancaster Ave.
Wayne
Pennsylvania
Atlantic Edge Dive Center's dive-masters might technically be classified as land mammals, but they spend enough time under water to earn the honorary title of amphibian. They spend days and nights teaching and leading dives, whether they're arming curious beginners with basic skills in one of their on-site swimming pools, or conducting open water certification tests off the coast. They go beyond simply certifying students for adventure: they provide rescue diving, dive master, and instructor training as well.
Their passion for the aquatic pastime draws them to all kinds of watery outposts. They lead excursions to the Florida keys to help rehabilitate the coral reefs surrounding the islands, and dive into the relatively calm waters of the tanks in the Baltimore National Aquarium, where they have a chance to see 53 species of fish feed in the secret underwater cafeteria.
601 Smithbridge Rd.
Glen Mills
Pennsylvania
Philadelphia calls Madame Saito the Queen of Sushi, and it's easy to see why. Armed with formal culinary training from Le Cordon Bleu and the Ritz Escoffier in Paris and experience from apprenticeships under premier Tokyo sushi chefs, she has committed the last 26 years to spreading her love for Japanese culture and contemporary fusion cuisine. Although she leaves time in her schedule to manage Le Champignon de Tokio—her sushi restaurant with French culinary influences—and to conduct an annual sushi-making competition, Madame Saito counts education as one of her highest priorities. She regularly commits her quadrilingual tongue to demystifying the art of sushi during classes for aspiring chefs and casual students alike, teaching them how to hand roll maki and slice fish into perfectly uniform dodecahedrons.
122 Lombard St.
Philadelphia
Pennsylvania
---