Things to Do in Darien
---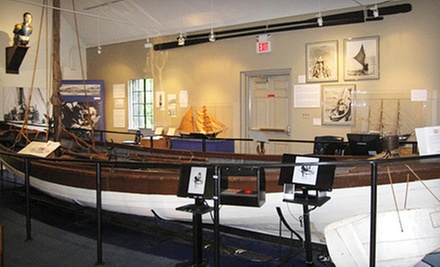 ---
Recommended Things to Do by Groupon Customers
---
A climber slowly ascends a steep rockface, supporting all his weight on the smallest of footholds. Ignoring the heights, he searches for another place to grasp, finding purchase on an oval stone. His final step to the top rewards him with the thrilling satisfaction of beating the beastly incline and views of children running across the floor.
Carabiner's Indoor Climbing rock gym, one of the tallest in New England, brings the sport of rock scaling to urban residents. Walls that range from 15- to 65-feet tall grant visitors of all skill levels climbing routes that strengthen muscles, improve body awareness, and serve as a training ground for the NYPD's Spider-Man division.
Certified climbers start visitors on their paths to climbing autonomy with personal belay classes that cover basics and safety tips. The gyms also offer grounded fitness with weekly yoga classes.
85 Mill Plain Rd.
Fairfield
Connecticut
The 20,000-square-foot facility showcases hands-on exhibits and simulators devoted to the importance of forests and their role in providing habitat, water, recreation, wood, and a number of other one-word wonders. With the family-plus membership, two adults and all children 18 and younger in the family are free to explore the museum's two floors for a year. The first floor focuses on the Pacific Northwest, entertaining visitors with interactive exhibits such as the Timberjack Harvester Simulator and River Raft Adventure, where visitors can take a simulated trip through class-IV rapids. On the second floor, guests can learn about forest art, history, and culture—hitching a jeep ride in South Africa, touring the Trans-Siberian railway, or swinging through the Amazon rainforest's canopy just like Tarzan did. A number of special exhibits are also available on a rotating basis.
4450 Park Avenue
Bridgeport
Connecticut
US
203-372-3521
Fairfield Hot Yoga's seasoned instructors gather yogis of all skill levels for 90-minute classes to burn off calories and pent-up stress in a 90- to 105-degree practice space. The studio's signature hot-yoga class revolves around a constant series of 26 poses students perform to sculpt muscles throughout the body. During power vinyasa, students work from pose to pose in the practice space, warming its floors with rising body temperatures as they use breathing exercises to transition from sun salutations, arm balances, and backbends. Throughout each workout, the studio's intense heat boosts blood flow and loosens ligaments to make the body more lithe than a pipe cleaner dancing Swan Lake.
85 Mill Plain Rd.
Fairfield
Connecticut
203-254-8199
After the birth of his third son, Jerry Petrini opened his own family fun center. Within 20 years, the space expanded into what My Three Sons Family Fun Center is today: a 22,000-square-foot family entertainment center that now employs his three sons and daughter. There, local youngsters descend from the two-level soft-play gym for a ride on the real working train below, fire 16 pedestal-mounted air cannons at targets in the black-lit balladium arena, and pursue opponents through the laser-tag arena flooded with fog imported from London. The mining expedition's thousands of balls in a wall-length trough conceal bounty that grants guests entry into the cave treasure room, where kids open chests growing on trees to obtain the redemption tickets inside. More than 100 games and video simulators dispense additional tickets for prizes, and the center's in-house pizzeria revitalizes visitors with slices of its old family recipe made from scratch.
62 Wall St.
Norwalk
Connecticut
203-838-3013
The din of go-kart buzzing floats through the air throughout Stratford Speedway, calling drivers to their destinies: some as race-day participants, and others as champs. Drivers taller than 54 inches take the helm of low-sitting crafts adorned with real corporate brands to mimic true racecars. As drivers zoom around the wide, road-size track, tires line each edge, helping to prevent detours and wrong turns. Races tend to last five minutes each, and cars speed around the grand prix-style track for 20–25 laps. The speedway also serves as a welcoming oasis for birthday parties and events, with the track available for private rental by the half-hour and hour.
725 Barnum Ave.
Stratford
Connecticut
203-375-1171
At Kids U, upbeat instructors camouflage learning as playtime. They invite youngsters and parents into a kid-size gym that jump starts imagination with vibrant colors and a multitiered PlayQuad. The 17-foot playground spans 2,000 square feet of indoor space, where children explore tunnels and soar in swings. At classes, teachers inject freestyle play with structure while still allowing for creativity. The small, laid-back sessions cover subjects that range from gymnastics to cooking and building with LEGOs, all while interweaving themes such as teamwork and motor skills. The instructors pioneer similar subjects in three-hour day camps, molded around the Summer Olympics. Kids U's parties combine the fun center's two signature styles of recreation—freestyle fun in the PlayQuad and ordered activities—according to chosen themes, which, like concepts kicked around for the White House Correspondents' dinner, include Rock Star and Pajama Party.
633 Hope St.
Stamford
Connecticut
203-358-9500
---