Shopping in Davie
---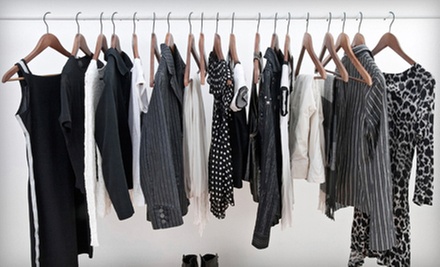 ---
Recommended Shopping by Groupon Customers
---
Since 1991, board-certified optometrist Gary Enker has performed more than 20,000 eye exams and 10,000 contact-lens fittings. He has also trained in emergency and pediatric treatment, as well as the fitting of specialty contact lenses and has been commended for his dedication to the field. Dr. Enker draws on that expertise at his eye-care center, where he and a skilled staff test patients' vision with advanced technology and old-fashioned care.
The technicians at the clinic's onsite eyeglass lab outfit guests with contacts or glasses in about an hour. Clients choose from more than 3,000 pairs of designer frames, which staffers then fill with the proper lenses to suit their needs. The team also offers free routine adjustments for the life of the glasses, from tweaking the fit to adding miniature telescopes.
6201 N Federal Hwy.
Fort Lauderdale
Florida
954-491-7141
Since 1980, Propane USA has been distributing its gaseous inventory for a wide range of applications, along with the appliances that harness the fuel's stockpiles of potential energy. Their team of technicians refills everything from 20-pound grill tanks to household units, travelling within Broward, Dade, and Palm Beach counties to service and maintain under- and above-ground tanks, oversee new construction projects, and preach the propane gospel over their truck's loudspeakers. At their storefront, a collection of propane-burning appliances transform the gas into a means to cook raw meat, heat homes, generate electricity, or light outdoor spaces.
2401 State Rd. 7
Margate
Florida
Flamingo Road Nursery owner Jim Dezell is used to the surprise on people's faces when they come to the nursery for the first time. "People commonly come in and say, 'Wow, I never knew there was a garden center like this,'" he says. Maybe they're wowed by the park-like landscaping, complete with display gardens designed to inspire shoppers with ideas for plant combinations. Maybe they're blown away at the fountains, statues, and thousands of pieces of pottery. Or maybe they've just seen the pond surrounded by colorfully painted "shops" and palm trees. It's a "true experience" that's as much about shopping as it is about creating "memory and traditions", wrote Today's Garden Center in 2011, when it picked Flamingo Road Nursery as the most revolutionary garden center in the nation. In addition to helping shoppers navigate the selection of flowers, trees, and other plants, the knowledgeable staff can also help them complete landscaping projects with outdoor artwork, waterfalls, and more. "It's professional advice here," says Jim. "We really try to understand our customers' needs and offer solutions that will both excite them and provide long-term enjoyment." He even recommends people bring in dimensions and photos of their space so the staff can get a better idea of what will grow well there. The staffers can even come to homes to install everything once it's purchased. Other garden-centric items, such as Big Green Egg barbecues, give customers more chances to enjoy their updated outdoor spaces. To help home growing projects succeed, one staff member, Jodi (who Jim calls their "garden gal") gives weekly talks on growing your own food at home without the hassle of planting notoriously difficult hamburger bushes. The nursery also hosts an on-site Farmers Market shop, which hosts a large assortment of fresh fruits, vegetables, and artisan foods—some of the produce is even picked at the nursery itself. On the weekends, a beekeeper visits the store to explain how bees make honey to visiting kids, using the in-store observation beehive as a teaching tool. The nursery holds seasonal celebrations as well, including an annual fall festival and a Christmas festival replete with sleigh rides, Santa visits, and a Christmas tree forest.
1655 Flamingo Rd.
Davie
Florida
At each of Advanced Vision Care's five locations, a team of optometric physicians examines peepers of all age brackets for signs of aberration or disease. They then furnish patients with prescriptions that can be formed into contact lenses or slung into stylish frames from the likes of Prada, Lacoste, and BCBG. The staff also performs Lasik consultations, in which they determine candidacy, recommend a Lasik doctor, and provide a series of post-op checks. Most locations house a multilingual team, who can answer questions or reflect on metaphysical quandaries in English, Spanish, or Hebrew.
2873 Stirling Road
Ft. Lauderdale
Florida
954-983-4969
The Christmas Palace first opened as a seasonal business idea 20 years ago. Today, the expansive holiday department store receives waves of visitors year round who stroll amid more than 30 styles of faux Christmas trees, shelves full of elegant ornaments, and novelty items such as a 38-inch Santa swinging on a hammock. Collectors stock up on train sets and Department 56 village-collection pieces, and gift givers load their sleighs with goods from Fontanini, a business that began sculpting nativity scenes more than 100 years ago in Italy.
9820 NW 77th Ave.
Hialeah Gardens
Florida
305-558-3231
Inside Learning Express Toys, children of all ages can find a host of entertaining and educational toys designed by brands such as Lego and Scientific Explorer. Seven days a week, staff members share their enthusiastic attitudes as they help children and parents peruse dolls and accessories, brain-stimulating word games, or science kits that fuel interactive learning. The store frequently holds special events for festive occasions, such as Father's Day and Lego Day, hosting such costumed characters as Santa Claus and welcoming royal delegates from the King of Legoland.
12801 W Sunrise Blvd., Suite 611
Sunrise
Florida
---