Restaurants in Daytona Beach
---
Recommended Restaurants by Groupon Customers
---
Though not traditionally considered a first-date food, a romantic pit-barbecue lunch or dinner functions as a relationship barometer, marking a milestone in your relationship's level of security and sauce. Take your saucy sweetie to Dave's Brick Pit BBQ for the restaurant's titular barbecue, made authentically in a brick pit over hickory and oak wood. Try a pulled-pork sandwich with house-made slaw, or a traditional cheeseburger with sweet-potato fries. Once the sun is hanging low and all the day's duels are done, start dinner off with appetizers such as fried pickles, fried corn nuggets, or fried mushrooms. Dinners come on plate-shaped pedestals, served with two sides and two pieces of garlic bread for sopping up loose sauce. Endulge in a tumbling-off-the-bone baby-back-rib dinner or brick-pit pork. Balance the scales with a tossed salad, then give up the battle altogether and indulge in a gooey dessert. A variety of libations are also available to cleanse barbecue-saturated palates; draft beer comes by the pitcher, or get fancy with a margarita or Jim Beam and coke.
445 State Rd. 13, at Racetrack Rd.
St. Johns
Florida
Though Brucci's Pizza owner Bruce Jackson was born in Syracuse, New York, his grandparents hail from Italy, and he grew up feasting on Italian recipes that had been passed down through generations. At his restaurant, the chefs follow the same timeworn recipes as his grandparents when dishing up Italian favorites with a New York–style flair. They whip up lasagna layered with meatballs and italian sausage, grill paninis, and hand-toss housemade dough for pizzas, strombolis, and calzones. Their specialty pies include the Brooklyn—topped with diced tomatoes and fresh basil—and the Syracuse Stuffer—laden with sausage, beef, pepperoni, and ham, as well as green peppers, onions, and mushrooms.
But Brucci's Pizza is more than just an eatery—it's also a gathering place. In addition to weekly specials, the three locations host regular events. The Ponte Vedra and Fruit Cove locations host a Monday kids' night, and the West Beaches location facilitates live music twice a week, played by bands that are not made up of animatronic rodents. The chefs also issue a standing challenge: if any guest can devour a double-thick, 16-inch Fuhgeddaboudit pizza—smothered in seven toppings and gobs of extra cheese—within an hour, it's on the house.
540 N State Rd. 13
St. Johns
Florida
Maria Bonita Mexican & Cuban Restaurant's chefs compose their savory dishes from scratch using fresh, authentic Latin ingredients. The dinner menu showcases a variety of Cuban entrees served with white rice, black beans, and a choice of yucca, sweet plantains, or tostones. The Cuba-Changa ($11.99) mingles slow roasted pork, shaved ham, and swiss cheese together in a fried flour tortilla kissed by melted cheese, a package so international that customs agents have it on speed dial. Mexican entrees, including the homemade tamales ($8.99 for two, $10.99 for three)—pork, chicken, or vegetarian bundles steamed in cornhusks and daubed with mole, salsa verde, or ranchero sauce—dance their way to the table with mexican rice and refried or charro beans. For lunch, cuisine crafters grill Cuban-style adobo-garlic steak for the palomilla ($6.95) before decorating it with caramelized onions. Toes tap to traditional music, while lips take a break from modeling for novelty telephones to sip a cold margarita, beer, or pomegranate mojito.
10615 East Colonial Drive
Orlando
Florida
407-282-1411
We're a gourmet popcorn shop with flavors from plain to insane! All your favorites and many you've probably never thought of. We offer popcorn by the bag, sampler boxes, gift baskets and tins. Plenty of free samples too!
601 North Primrose Drive
Orlando
Florida
407-897-7022
Pizza Fusion delivers pies in hybrid vehicles, uses eco-friendly cleaning products, gives discounts for recycled pizza boxes, donates to environmental causes, and uses utensils made from potatoes. Its planned moon base will have a limited delivery range but will be 100% carbon neutral.
7563 W Sand Lake Rd.
Orlando
Florida
Dixie Belle's early morning menu clears cobwebs from the crannies of sleepy appetites with generous portions of protein-packed morning egg combinations ($3.25–$6.99), three-egg omelettes ($4.29–$7.25), early bird egg, biscuit, and potato platters ($1.99), and home-style house specialties. Wake up your sensory makeup with a South of the Border omelette, stuffed with sausage, cheese, tomato, and onion and folded in a flour tortilla with salsa ($6.99), or sink your fork's sweet little teeth into three pieces of french toast ($3.99) or three pancakes ($3.99). When the breakfast bell starts to come down with the midday droopies, get your hands on some handheld lunch grub, such as a hamburger on a grilled bun with home fries ($6.50), a country-fried steak sandwich on a grilled bun with home fries ($5.99), or egg salad and bacon on toast ($3.50).
7125 S Orange Ave.
Orlando
Florida
---
---
Restaurant Deals - Recently Expired
---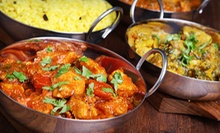 Indian dishes smother lamb, chicken, and shrimp in sauces blended with aromatic spices
---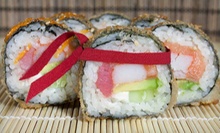 Customizable sushi rolls, wraps, and rice bowls from ninja-themed menu
---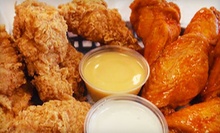 Chicken tenders and wings share the menu with sandwiches, salads, and wraps; dishes feature 100% halal meat
---
---