Dearborn Gyms and Fitness
---
Gym, Exercise, Weightloss Deals
---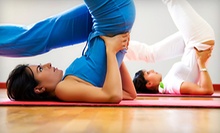 Class introduces students to the Iyengar method of yoga
Use Friday 2:45pm - 5:45pm
---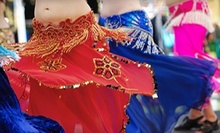 Use Monday 5:00pm - 8:00pm
---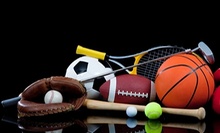 Casual athletics gather friendly group to play sand volleyball together with focus on workout & entertainment with lifetime membership
Use Friday 2:45pm - 5:45pm
---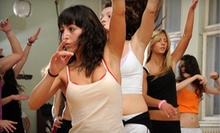 Use Friday 2:30pm - 5:30pm
---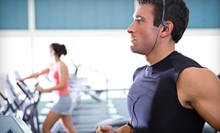 Certified personal trainers motivate clients to take charge of fitness goals with tailored programs & enjoyable, targeted exercises
Use Saturday 10:00am - 6:00pm
---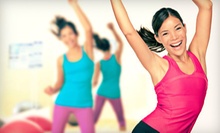 Martial artist and certified Zumba instructor helps guests shimmy off pounds with easy-to-follow Latin dance moves set to high-energy beats
Use Monday 3:00pm - 6:00pm
---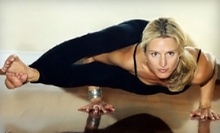 Breath, posture & concentration pervade asanas built upon Universal Principles of Alignment in class for beginners taught by certified yogi
Use Friday 2:00pm - 5:00pm
---
---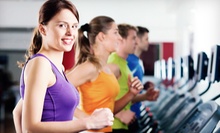 Use Saturday 10:00am - 2:00pm
---
Recommended Gym, Exercise, Weightloss by Groupon Customers
---
Upon entering Go Cycle Studios, it might feel like you've accidentally walked into a club: hip-hop, rock, and dance music streams from the expansive sound system, reverberating off the exposed brick walls and polished concrete floors. The cycling and fitness center's owners, Jimmy and Lisa, use this atmosphere to set the mood, but they're serious about exercise. They and the other instructors tailor spin classes and other fitness programs to challenge riders of all levels, from beginners to those who want to work up to jumping a police barricade. Under their instruction, riders sweat astride Keiser stationary bikes, each outfitted with monitors that display RPMs, heart rate, approximate calorie burn, and miles covered. Before or after class, students can head to the back patio to sip coffee in the fresh air or furtively discuss ways to hasten the comeback of handlebar streamers.
413 N. Main St.
Royal Oak
Michigan
Snap Fitness's convenient locations buff bods and tone cores with Matrix fitness equipment, free weights, and a cardio TV theater 24 hours a day, seven days a week. An all-access keycard grants unlimited opportunities to punch a bag instead of a time clock or swing a kettlebell without inadvertently granting wings to a down-on-his-luck angel. Clients can arrive at Snap super late and pretend to be working out in an Edward Hopper painting or pound the treadmill at 5 a.m. and get pumped for 6 a.m. Regardless of the when, the where of Snap's friendly, unintimidating atmosphere provides a refreshing change of pace from packed, worn-out gyms or tough elementary schoolyards.
23000 Woodward Ave.
Ferndale
Michigan
248-399-4030
When Kelle Ilitch turned her dream Pilates studio into a reality, she spared no consideration. The airy blue space is instantly calming, although its abundance of high-tech Reformer machines makes it clear that she and her fellow instructors mean business. The space accommodates many class styles, from classic mat Pilates lessons—including specialized sessions for seniors and kids—to ballet-barre-based workouts. Like Pilates and cummerbunds made of cement, the barre workouts strengthen cores while lengthening and toning thighs. The staffers also teach Kinesis, a form of strength training that allows for an entirely free range of motion, making it easier to tone muscle groups across bodies simultaneously.
7001 Orchard Lake Rd.
West Bloomfield
Michigan
248-862-2200
Pilates is an almost century-old workout style, which Stott Pilates—its younger, 20-year-old offshoot—updates with modifications grounded in fitness research. Equilibrium owner Nancy Hodari and her team of 26 instructors specialize in this modality, teaching the regimen's more than 500 exercises in a serene, 5,000 square-foot studio. Their workouts are open to all fitness levels and ages, and focus on enhancing posture, strengthening core muscles, and bolstering spinal health. While some of their sessions unfold on yoga-style mats, others center on the reformer, Pilates' signature resistance equipment designed to expand range of motion for increased semaphore skills. The instructors also venture beyond Pilates to teach Equilibrium's signature fitness classes, such as the dance-inspired Xtend Barre, intense HIIT55 interval training, and nonstop sessions of total body conditioning. Visitors burn calories and build flexibility as they take advantage of the studio's 27 pieces of equipment, including five spin bikes, ensuring that they'll never get bored with the same old workout.
6405 Telegraph, Building G
Bloomfield Hills
Michigan
248-723-6500
When Gina Wasserlein received a Bryan Kest yoga video from a friend, she had no idea it would change her life. After practicing its routines for several months, she felt tall, light, and happy, like a balloon giraffe filled with laughing gas. Drawing upon experience from the worlds of fitness and grade-school teaching, she founded Downtown Yoga Studio to help fellow yogis unlock the joy and wisdom that lie within. Knowledge gleaned from her teaching staff and mentors such as Jonny Kest has shaped her class lineup, which explores yogic traditions such as Ashtanga and Kundalini. Filled with basic poses and breathing exercises, beginners' classes build enough strength, flexibility, and focus to dance Swan Lake in cast-iron chainmail. Advanced practitioners can challenge their minds and bodies during hot power yoga classes, whose elevated temperatures promote deep stretches and toxin release.
315 Pelissier St.
Windsor
Ontario
519-254-3111
Real Ryder Revolution pedals circles around monotonous workout routines and spin programs with a fleet of 30 RealRyder bicycles stationed at each of its studios. The RealRyder design allows exercise bikes to tilt and bank laterally, adding another dimension to stationary-cycle workouts and engaging the entire physique. Pulsating music energizes visitors as they power through 45- to 60-minute Rydes at their own pace, following instructors' cues that challenge legs, cores, and comprehension of Simon Says rules. Real Ryder Revolution's staff emphasizes that anyone can attend the cycling sessions and adjust the intensity of their rides based on their own fitness level. Depending on the location, Real Ryder Revolution also offers group fitness classes on TRX suspension training, boot-camp drills, and boxing techniques.
555 S Old Woodward Ave., Suite 21 L
Birmingham
Michigan
---