Things to Do in DeBary
---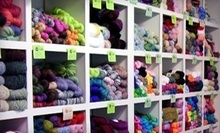 Use Saturday 9:00am - 3:00pm
---
Recommended Things to Do by Groupon Customers
---
Aloma Bowling Centers promotes friendly competition and pin-scattering fun with three locations that encompass at least 32 lanes apiece. The largest of the three strike-and-spare hotbeds, Boardwalk Bowl Entertainment Center, sports 80 lanes inside a massive facility that hosts more than 100 arcade games, a mini golf course, and a comedy club that features up-and-coming comedians or exiled dolphins practicing ultrasonic witticisms. At all three locations, guests can salute closed frames and lament gutter balls over a dish from the onsite grill or a beverage from the full-service bar.
190 E Airport Blvd.
Sanford
Florida
407-324-2129
Renowned golf-course architect Bobby Weed aims to fill his courses with the kind of rich details typically produced only by Mother Nature herself. His 2008 overhaul of The Deltona Club completely transformed the course: today, blowout-style native-sand bunkers bear roughly scalloped edges that call to mind a raw desert landscape, and the elevation rises in craggy steps as the course progresses, giving players a sense of conquering the land itself. The course's resulting beauty, sense of challenge, and secret bonus level snagged the club a spot on Golfweek's list of best Florida courses in 2012.
1120 Elkcam Blvd.
Deltona
Florida
386-789-4911
With more than 18,300 square feet dedicated to all manner of bounce, Rebounderz Indoor Trampoline Arena's original location in Longwood invites guests to leap and bound across more than 10,400 square feet of specially engineered indoor trampolines. After working up a sweat during rounds of air dodgeball or plunging into foam pits, bouncers can take a break with a game of ping-pong or hit the arcade games. A café refuels visitors and bakes up pizzas for birthday parties, which are an ideal way to celebrate kids for surviving this cruel world thus far.
480 S. Ronald Reagan Blvd.
Longwood
Florida
407-790-4945
SWAT team officers stormed the occupied warehouse, firing into the dark. They ducked for cover behind beams, barrels, and crates as the enemy returned fire. The enemy held the upper ground, and it quickly dawned on these officers that they were fighting a losing battle. Amid the sounds of combat, the squad leader called over a senior manager and asked him to tone down the difficulty—because the female laser-tag referees kept beating his squad.
Though Hard Knocks' skilled referees sometimes train local SWAT teams using laser tag, they also regulate matches between players of all ages in three indoor arenas spread across 30,000 square feet. As players fire, they duck behind cubicles, filing cabinets, and desks in a replicated office; dart through dining rooms, panic rooms, and kitchens in a replica suburban home; and battle inside a functional warehouse.
Players exchange infrared beams from a roster of replica guns, each designed to emulate real military weaponry in size, weight, and operation. Each gun blasts targets in limited rounds using eye-safe infrared light, a technology adapted from military combat simulations. Players test their marksmanship in 75 realistic laser-tag missions, some of which require them to practice espionage, defuse bombs, protect and rescue hostages, or chase squirrels out of their front yards. When not exchanging beams of light, players can engage in virtual melee or team skirmishes in a room filled with combat simulators or play pool and console video games in a 4,500-square-foot gaming lounge.
5707 Dot Com Ct., Suite 1025
Oviedo
Florida
---