Decatur, GA Health and Fitness
---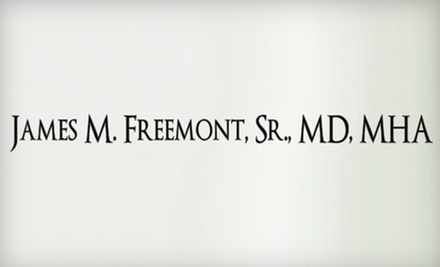 ---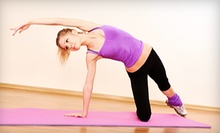 Bends, twists, and bows deepen breathing, stretching both muscles and meridians, the pathways along which energy flows through the body.
Use Tuesday 3:00pm - 6:00pm
---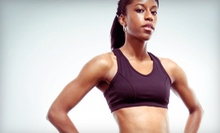 Morning sessions awaken muscles for a day of work with core-strengthening, flexibility-enhancing asana.
Use Thursday 6:30am - 9:30am
---
Recommended Health & Fitness by Groupon Customers
---
Choose from Gotta Dance's six sassy dance and fitness classes: Miami Bounce, Art of Seduction, Art of Femininity, Strictly Stiletto, Ms. Stiletto, and GO-GO Cardio Stiletto. Each of the stiletto classes combines high-energy dance workouts with gravity-defying heels (be sure to bring your own high heels) to sculpt sexy calf muscles while you sweat and swagger. In Miami Bounce, you'll learn to shake your booty independently from the rest of your body, burning calories and turning up the heat. The Art of Femininity is a hip-hop dance class that explores the strength, power, and beauty of women, whereas Art of Seduction teaches you to slow jam your way to sensual confidence with smooth, sultry moves. Classes are ongoing, with the routines changing constantly, so mix and match your classes or stick with one for all four sessions. If you can't decide, go ahead and observe a class before taking it. Pretty soon, you'll all be hired to perform at dance-centric celebrations, such as debutante balls, weddings, and Flag Day. Check out the online schedule to see when classes are.
1778 Ellsworth Industrial Dr.
Atlanta
Georgia
The CrossFit training program at the Northside Drive gym is a functional fitness regimen aimed at whipping you into a state of whole-body health through a series of fun, intense, and effective group classes. The classes are led by supportive and certified instructors and are divided into foundations classes, which introduce you to the core elements of the CrossFit program and the more-advanced workout of the day (WOD). You must complete the foundations course (a 4-day course during the week or a 3-hour course on a Saturday) before you are eligible to take part in the WOD; check online to see both the foundations and WOD schedules. The classes aim to incorporate CrossFit's 10 components of fitness (cardiovascular/respiratory endurance, stamina, strength, flexibility, power, speed, coordination, agility, balance, and accuracy) into workouts that are typically completed in less than 30 minutes. Your Groupon allows you access to as many or as few classes as suit your schedule and desire during your month-long membership.
1000 Northside Dr. NW, Ste. 400
Atlanta
Georgia
404-607-7424
Whether it's rooms, clothes, or pet hamsters, sisters share everything. For Faaridah, Leena, and Nahari, that transaction extends to their love and appreciation for belly dancing and the Middle Eastern culture. Eventually, their passion led to the shared ownership of Atlanta Fusion Belly Dance, where they—along with four other instructors—lead sultry, body-sculpting belly-dancing and Zumba classes.
Basic classes lay a foundation of arm and hip movements, and specialty sessions fuse belly dance with a number of other dance styles, including hip hop, blues, and Bollywood, for a dance mélange that tones muscles more effectively than waltzing with a Bowflex. Classes may cover traditional Egyptian, Turkish, Tribal, and Gypsy styles, while others create innovative choreography set to steam-punk-tribal fusion, Arab electronica, and tango fusion. Some even incorporate such props as fan veils, canes, and brass candleholders, all available for purchase so that guests can practice at home, or play makeshift games of Clue.
500 Bishop Street, Suite F6
Atlanta
Georgia
---