Deer Park, NY Drs and Health Practioners
---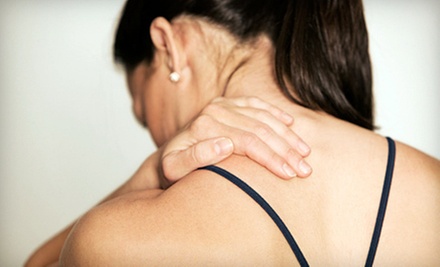 ---
Drs & Health Practitioners Deals
---
Recommended Drs & Health Practitioners by Groupon Customers
---
At Schlessinger Eye & Face, Dr. David Schlessinger goes far beyond eye drops and the Snellen chart. As a board-certified surgeon, Schlessinger offers three types of surgical treatments: oculoplastic surgery for instances of ptosis, skin cancer, or tearing disorders; neuro-ophthalmology, which covers all things relating to the eyes and brain, such as double vision or migraines; and, lastly, cosmetic procedures, including brow- and face-lifts and upper- or lower-eyelid surgery.
Supplementing Dr. Schlessinger's cosmetic procedures, his clinic's med spa also offers proven noninvasive beautification procedures. From within the med spa, his staff of licensed medical aestheticians battles the effects of aging and sun damage with chemical peels, microdermabrasion treatments, and custom European facials that leave faces beaming brighter than a headlight in a snowstorm.
75 Froehlich Farm Blvd.
Woodbury
New York
516-496-2122
This celebrated practice has kept patients free of periodontal troubles for more than 25 years. Its dental team includes Dr. Margolis, who graduated dental school with honors and served as deputy chief forensic dental consultant to NYC's chief medical examiner; Dr. Abbatiello, who graduated first in his Harvard and Columbia classes, and Dr. Toscano, who received Navy and Marine Corps Commendation medals for the life-saving medical work he did with them.
All three blend their educational and diverse career experiences to address dental disease, with the philosophy that dental and periodontal well being influences the body from head to brake lights. Though this perspective imbues their practice with a sense of immediacy and a high level of care, they are conservative with the treatments they recommend and suggest alternatives when possible. Laser dentistry, implants, cancer screenings, and tissue grafting are but a few of the techniques they employ to keep mouths smiling.
333 Glen Head Rd., Suite 170
Old Brookville
New York
516-484-4741
The realization of Dr. Alan Sherr's dream of a multidisciplinary holistic healthcare facility, Northport Wellness Center broadens the community's understanding of big-picture health concerns with alternative therapies ranging from acupuncture and massage therapy to art psychotherapy and breast thermography. Trained practitioners develop whole-body health strategies, combining their talents in fields that, like freelance presidents, usually work independently of one another. The tranquil clinic combines medical precision with the sprawling corridors of its homey office, where keepers manage an online shop that peddles natural supplements, eco-friendly BioPosture bedding, and library-ready books and manuals.
220 Fort Salonga Rd., 25A
Northport
New York
631-262-8505
I-ACT certified hyrdotherapist Zora Nemati leads a team of body harmonizers versed in the arts of quantum biofeedback, massage therapy, colon hydrotherapy, and integrated-energy therapy. Her services—from digestion-promoting, open-system colonics to depression-relieving posters of cats in flowerpots—are designed to keep bodies healthy and stress free, such as far infrared sauna treatments followed by showers, which aim to flush away toxins.
23 Green St., Suite 100A
Huntington Village
New York
631-923-2610
That Broadway Smile's team of dentists, orthodontists, and anesthesiologists thwarts cavities blooming in the tiny teeth of youngsters up to 25 years old and special needs patients. Enamel experts ward off impending issues with preventative exams and cleanings using fruit- and candy-flavored fluoride and toothpaste. Orthodontic gurus realign off-kilter ivories with braces or snugly fitted Halloween fangs before sending patients home with goodie bags. Tykes pass time by counting their own bicuspids or diving into a stockpile of colorful toys in the waiting area, bordered by a comfy black and red bench. Kids crowd into a pintsized movie theater to watch family-friendly films or crush opposition in a game room outfitted with Xboxes and TVs. Cartoon murals embellish treatment rooms, with whimsical themes such as "Wisdom Tooth of Oz" and "Pocahonteeth."
800 N Broadway
Massapequa
New York
516-753-5437
Dr. Anthony Foto has accumulated 13 years of experience in family medicine since graduating from the Philadelphia College of Osteopathic Medicine. Today, Foto uses his expertise to address his clients' aesthetic needs with safe laser technology. Dr. Foto also utilizes the short bursts of laser light to diminish the signs age and sunspots, remove unwanted hair, and vie for the MVP award at lagging disco dance parties.
20 Unqua Rd.
Massapequa
New York
516-799-9700
---