Things to Do in Deer Park
---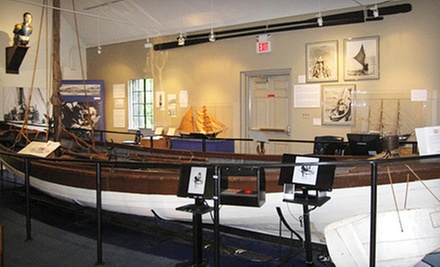 ---
Recommended Things to Do by Groupon Customers
---
At Cycle Evolution, fitness instructors lead groups during high-energy sessions aboard RealRyder indoor cycling bikes. Equipped with CoreBalance technology, RealRyder bikes tilt, turn, and lean in the same fashion as actual bikes, enabling users to ride fluidly in three dimensions. The dynamic and functional movements performed on the RealRyder bike throughout a session emphasize the activation of essential core muscles, especially, but the rest of the body receives a challenging workout, as well.
73 West Main Street
East Islip
New York
631-987-8441
Hampton Luxury Liner ferries its passengers around in a lavish motorcoach that boasts five flat-screen TVs, complimentary WiFi, and an on-bus library. The luxury buses travel to destinations ranging from the Hamptons to Atlantic City, with specific stops at wineries, resorts, and casinos. Reclining leather seats with space for laptops and maximum leg extension typify the cushy interior, and each road cruiser also comes equipped with a snack bar, library, and refrigerator, useful for storing steaks to distract the thousands of chasing dogs such a luxurious bus usually attracts.
56 Veterans Hwy.
Commack
New York
The instructors at Long Island Stand-Up Paddle Boarding Co. give visitors a lesson in Hawaiian athletic history, introducing them to one of the islands' oldest sports during standup-paddleboarding lessons. Guiding students of all fitness levels onto oversize surfboards that span 32–34 inches in width for enhanced stability, instructors unveil the thrill of gliding across the open water and low-fiving your own reflection.
Standup paddleboarding also imparts further health benefits to its enthusiasts, creating a steady, full-body workout that conditions the core and develops coordination. Beyond paddleboarding, the company's class offerings range from kayaking to windsurfing, beckoning beginner-level sportsmen to venture into the water. Long Island Stand-Up Paddle Boarding Co.'s team also leads tours, including sunset outings and eco tours.
76 W Main St.
East Islip
New York
631-650-1360
The phosphorescent indoor landscape at Monster Mini Golf immerses putters in an eerie universe that inverts the sun-soaked cheer of conventional courses. Rimmed in glowing barriers, 18 holes lure swingers of all sizes to challenge their coordination and resolve in the face of winged monsters, scowling animated trees, a creepy clown, and their opponents' shockingly dazzling smiles. Sheltered from searing rain and howling wind, the indoor course enables play around hazards such as a spell well and luminous, ghostly windmill at any time of the year. An in-house radio station and DJ mask the sound of pounding hearts with lively beats and course commentary, and golfers looking for additional glory can win prizes by participating in regular contests or at the on-site arcade.
410-C Commack Rd.
Deer Park
New York
A featured instructor for ESPN Radio and Long Island Golfing Magazine, teaching professional Peter Stern assists students with game improvement through lessons held at Indian Head Golf Park. Peter instills the fundamentals of a proper golf swing, which hold up from tee to green with a focus on helping pupils replicate perfected mechanics long after the lesson ends. While the body learns to become one with the club, a video camera records the session so that students can see weak points for themselves rather than trading bodies with a misunderstood sibling. All lessons evade the elements either in Peter's indoor studio or outdoor covered teaching booth.
400 Old Northport Rd.
Kings Park
New York
631-834-6169
The pulsing waves of the Atlantic Ocean rock boards, lulling riders into a state of reverie as salt-tinged air tousles their hair. Long Island natives and former lifeguards Johana and Billy fell in love with this sun-soaked state of meditation and now share it with others through tours, lessons, and rentals at Fire Island Kite & SUP. With origins in ancient Hawaii, standup paddleboarding offers a laid-back alternative to walking on water. Visitors skim over shallows teeming with fish, keeping eyes peeled for wildlife while slipping past towns such as Robbins Rest and Fair Harbor.
Kiteboarding, on the other hand, has its roots solidly in modern times and sates the cravings of adrenaline junkies. The sport blends the speed of windsurfing, the sweeping turns of snowboarding, and the gentle spray of being on Shamu's debate team. Under the eye of a certified instructor, gusts of wind fill sails and propel kiteboarders across the waters near East Island.
123 Woodhollow Rd.
Great River
New York
631-627-1646
---