Schools & Tutors in Deer Park
---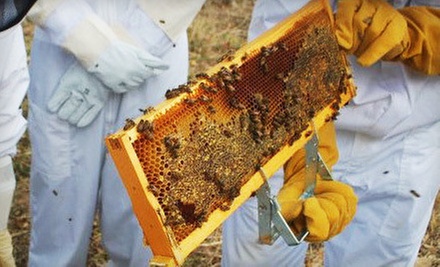 ---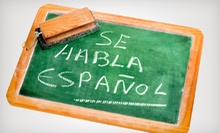 Full-day summer camps introduce children aged 6–10 to Spanish language and culture
---
Recommended Schools & Tutors by Groupon Customers
---
For more than 40 years, Gonzales School of Languages has unraveled an array of tongues with group and private language lessons for all ages, taught by native speakers. The staff of instructors gets novice linguists started on their paths to becoming master polyglots during interactive classes, sharing their own anecdotes and experiences while instilling knowledge of the target language's culture. Small-group classes allow for a variety of basic communications among students and their instructors, and the one-on-one nature of private courses provides a tailored experience for advanced students who are tired of practicing by shouting into caves.
7500 San Felipe St. , Suite 600
Houston
Texas
713-419-1035
Angela Henry, director of the Houston School of Floral Design, calls flowers "the physical manifestation of emotions." Within a spacious design studio, students learn to arrange flowery shoots and sprays to communicate these feelings. A cluster of azaleas symbolizes goodwill, while camellias convey affection. The classroom's individual design desks, prep and demonstration areas, and view of a nearby wooded ravine encourage creativity without the threat of tests or grades. Open for education year-round, the school rolls out new classes every month, covering subjects such as introductory floral design and special occasions, from weddings to bee birthdays.
2000 N Loop W, Suite 130
Houston
Texas
Overseen by head instructor Delfina Perka, the experienced coaches at both Bayou City Fencing Academy locations teach fencers of all skill levels to lunge and parry like the swordsmen of old. A master fencer with the United States Fencing Association, Delfina hails from Poland and represented the country at the 1980 Olympic Games. Today, she grooms her students to strive for the same level of success, helping them improve quickness, endurance, and the mental agility required to remember victory speeches from The Three Musketeers.
5310 Research Forest Dr.
The Woodlands
Texas
The professional teachers and staff at The Children's Courtyard nurture minds and nourish spirits in tots ranging from 6 weeks to 13 years old. Armed with training they receive at The Children's Courtyard's unique master schools, they lead engaging programs in interactive classrooms, most of which brim with computers equipped with up to 50 learning programs. Class participants play games, sing songs, and interact with friends, which allows them to learn valuable skills in cognition, conflict resolution, and academic performance through activities geared toward their age group. Regular programs inspire little minds in half- and full-day increments, and summer camps take kids on field trips to see new animals at the zoo, sing a song at a recording studio, and muse over the complex metaphors for the role of capitalism in a local fairy-tale play.
16255 Longenbaugh
Houston
Texas
877-624-2604
Operating under a new owner since January 2012, Spencer School of Real Estate helps aspiring and current real-estate agents and mortgage professionals develop their craft with online coursework and classroom coursework at an array of campuses. In addition to a background in real-estate brokerage, owner Bobby Bryant brings his two masters degrees in education to the school. Instructors aim to cap class sizes at 12 students so they can soak up lots of one-on-one attention, letting them get details specific to their intended career concentration and finally get an answer about the difference between a foyer and an entryway.
3303 Louisiana St., Suite 150
Houston
Texas
713-320-8784
Manhattan Elite Prep's staff of teachers and consultants carries firsthand experience navigating the complicated labyrinth of school admissions. Some were students whose high test scores and poignant essays got them into top PhD and Ivy League MBA programs. Some consultants served on admissions committees of coveted schools and know what experience, qualities, and acrobatic feats make student applications stand out. Now, this team of insiders at a firm with more than 10 years of experience pools its knowledge to help students who are serious about acing tests and placing in their top schools. They emphasize efficiency, packing as much information as they can into the time allotted, and exceeding beyond minimum requirements. Courses covering entrance tests teach students to work smarter, ruling out wrong answers and budgeting their time wisely, and essay consultants pare down applications to deliver rich content in a limited word count. Customers may complete classes online or interact in-person with their instructors as well as fellow students.
4800 Calhoun Rd.
Houston
Texas
888-662-6738
---