Things to Do in Deer Park
---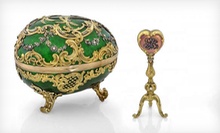 Collection of 350+ pieces from late 19th- and early 20th-century Imperial Russia, including opulent Easter eggs made for the Romanov family
---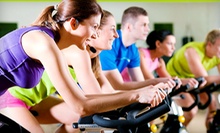 Seasoned instructors lead students through high-energy spinning classes that incorporate weight training and core exercises
---
Recommended Things to Do by Groupon Customers
---
Each year, the Houston Beer Festival attracts fans of libations, music, and merriment with an extensive lineup of breweries, food vendors, and bands. In years past, the gathering has attracted craft brewers such as Stone and New Belgium alongside such worldwide heavyweights as Anheuser-Busch and Guinness, whose creations flow from kegs into a variety of vessels, from 2-ounce samplers to 24-ounce glasses. On multiple stages, bands from Houston and abroad lay down a live festival soundtrack, as karaoke singers replace classic hits with lyrics from the Cheers theme song.
900 Smith St.
Houston
Texas
After retiring from his upholstering job at the Southern Pacific Railroad, John Milkovisch spent his free time building structures around his house and drinking beers with his wife Mary. But when he ran out of space for building, he decided to use up his extra beer cans to create a shiny siding for his structures and his house. He began in 1968, and within 20 years he had completely covered his property with an estimated 50,000 aluminum and glass cans. The result was both fashionable and functional, with swaying garlands tinkling in the breeze, strings of cans adding a luster to all surfaces of the house, and the protective weight of the cans even helping cut the house's energy costs. But you can't have a house this striking and not get noticed. So pretty soon people began making trips to see this can-covered house, and in 2007, it was moved into the Orange Show Center for Visionary Art. Now guests can peer inside the house and examine the structures without getting chased by the owner's beer can-covered dog. The house's guided tours also feature a documentary that covers the history of the project since its inception forty years ago.
222 Malone St.
Houston
Texas
Live! at Bayou Place sets visitors loose on a buffet of diversions including entertainment venues, restaurants, and bars. Sundance Cinemas blends a menu of pizzas and sandwiches with film showings, filling moviegoers' mouths with food to prevent them from shouting out bawdy limericks during love scenes. Diners slice into fine seafood and steaks at Samba Grill or stuff mouths with fresh sushi at The Blue Fish. The Verizon Wireless Theater hosts Live Nation shows that allow music fans to gaze at their favorite bands and performers without having to put a Bono mask on the beagle. Nightlife devotees cap off the late hours with jaunts to take in a bull ride at PBR Houston, absorb the summery atmosphere at Shark Bar, or revel in Chapel Spirits' 3,000-square-foot expanse, which encompasses a private DJ and glass-enclosed patio.
534 Texas St.
Houston
Texas
713-836-2277
---