Shopping in Deerfield Beach
---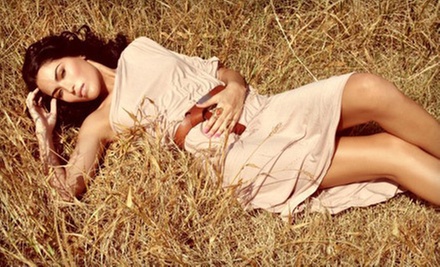 Royal Palm Civic and Shopping Center
---
Recommended Shopping by Groupon Customers
---
Since 1991, board-certified optometrist Gary Enker has performed more than 20,000 eye exams and 10,000 contact-lens fittings. He has also trained in emergency and pediatric treatment, as well as the fitting of specialty contact lenses and has been commended for his dedication to the field. Dr. Enker draws on that expertise at his eye-care center, where he and a skilled staff test patients' vision with advanced technology and old-fashioned care.
The technicians at the clinic's onsite eyeglass lab outfit guests with contacts or glasses in about an hour. Clients choose from more than 3,000 pairs of designer frames, which staffers then fill with the proper lenses to suit their needs. The team also offers free routine adjustments for the life of the glasses, from tweaking the fit to adding miniature telescopes.
6201 N Federal Hwy.
Fort Lauderdale
Florida
954-491-7141
Since 1980, Propane USA has been distributing its gaseous inventory for a wide range of applications, along with the appliances that harness the fuel's stockpiles of potential energy. Their team of technicians refills everything from 20-pound grill tanks to household units, travelling within Broward, Dade, and Palm Beach counties to service and maintain under- and above-ground tanks, oversee new construction projects, and preach the propane gospel over their truck's loudspeakers. At their storefront, a collection of propane-burning appliances transform the gas into a means to cook raw meat, heat homes, generate electricity, or light outdoor spaces.
2401 State Rd. 7
Margate
Florida
Though Florida spans nearly 60,000 square miles, Jane Thompson manages to fit most of it onto 10 acres. Throughout her plant nursery, Thompson—who claims certification from and affiliation with such agrarian societies as the Florida Association of Native Nurseries—and her team tend to more than 60 native species that range from beach-dune sunflowers to coffee trees. By specializing in these native species, Indian Trails' growers supply property owners with plants that readily adapt to Florida's climate so that they thrive with little to no irrigation. Thompson also helps homeowners plan their landscapes through onsite demonstration plantings or design consultations, in which she offers essentials such as plant selection, construction of retaining walls, and transition of plants from the nursery to preschool.
6315 Park Ln. W
Lake Worth
Florida
561-641-9488
A man enters a framing shop with a colossal photo depicting tiers of gleaming automobiles. After a brief search through a multitude of framing samples, the man comes to a decision. He wants his frame covered in blinking LED lights. Accepting the challenge, Picture Framing Warehouse and Art Gallery's owner, Karl Can, along with his brothers and son Ali, get to work on making the client's vision a reality. Since 1993, the warehouse's certified framers have fulfilled a variety of custom-framing orders, encasing items ranging from paintings to tubas to 7-foot-tall mirrors. Picture Framing Warehouse and Art Gallery's 6,000-square-foot facility stays loaded with frames made by brand-name companies including Larson-Juhl, Omega Moulding, and Engelsen, available in more than 2,000 colors. Since some orders can be completed the same day they're placed, customers can wait for their completed project while browsing the colorful paintings and artfully framed frames lining the walls of the warehouse's dedicated art gallery.
4100 N Powerline Rd., Suite A3
Pompano Beach
Florida
954-974-1069
At each of Advanced Vision Care's five locations, a team of optometric physicians examines peepers of all age brackets for signs of aberration or disease. They then furnish patients with prescriptions that can be formed into contact lenses or slung into stylish frames from the likes of Prada, Lacoste, and BCBG. The staff also performs Lasik consultations, in which they determine candidacy, recommend a Lasik doctor, and provide a series of post-op checks. Most locations house a multilingual team, who can answer questions or reflect on metaphysical quandaries in English, Spanish, or Hebrew.
5865 North University Drive
Tamarac
Florida
954-720-2720
The Christmas Palace first opened as a seasonal business idea 20 years ago. Today, the expansive holiday department store receives waves of visitors year round who stroll amid more than 30 styles of faux Christmas trees, shelves full of elegant ornaments, and novelty items such as a 38-inch Santa swinging on a hammock. Collectors stock up on train sets and Department 56 village-collection pieces, and gift givers load their sleighs with goods from Fontanini, a business that began sculpting nativity scenes more than 100 years ago in Italy.
800 NE 13th St.
Ft. Lauderdale
Florida
954-763-1403
---