Things to Do in Denton
---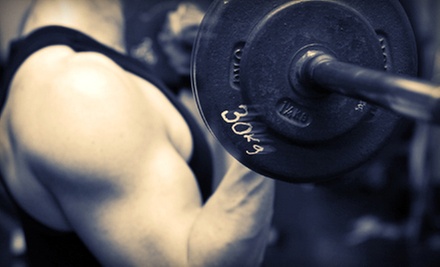 ---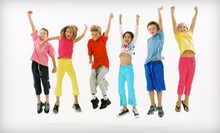 Kids burn energy in choice of themed half-day summer camps involving obstacle courses, gymnastics, playful pets, and water games
---
Recommended Things to Do by Groupon Customers
---
Turning Pointe Dance Studio reflects the culmination of a lifelong dream. Since she was 9 years old, Amy Allen has dreamed of establishing her own dance studio. She began her dancing career with the Metrocrest Civic Ballet before acting as the artistic director of a local performing group. Now at Turning Pointe, she passes on her years of training to young and adult dancers alike. She teaches kids the proper technique and vocabulary of tap, jazz, ballet, and hip-hop while nurturing their self-confidence. Her adult students can explore ballet and tap classes in a relaxed, noncompetitive setting or whip into shape in cardio classes, building the endurance to out-tap-dance a tap-dancing octopus. Her students respond to their instruction with graceful skill and style and have represented the studio in performances at the AT&T Cotton Bowl Classic halftime show, Six Flags Over Texas, and Walt Disney World.
2851 Cross Timbers Rd., Suite 101
Flower Mound
Texas
972-539-7017
Aromatic notes of spicy chai tea greet guests as they enter Studio's Samadhi's aqua-hued yoga haven, where students of all abilities work toward expanding and enriching their yoga practice under the tutelage of registered yoga instructors. Fueled by equal parts passion for holistic wellness and yogic expertise, the studio's team of registered yoga instructors coaches students in a variety of yoga modalities, from athletic Vinyasa yoga, where students transition from one balance-challenging pose to the next with carefully controlled movements, to slow-paced Yin yoga, whose long-held poses help students achieve deep stretches to release tension. After every stretch session, yogis can transition gently back into their day by chatting about sessions or chakra-opening experiences while sipping a complimentary cup of organic tea.
611 Dallas Dr., Suite 102
Roanoke
Texas
817-371-8821
Boasting more than 26 years in the aviation industry, Breeze Balloons' pilots expertly harness the wind to soar riders over north and east Texas in multihued hot-air vehicles. Pilots helm various sized balloons, which accommodate twosomes or let groups as large as 30 high-five Texan clouds. Pilots also do double duty as safety-training instructors, helping other hot air balloon pilots maintain Breeze Balloons' zero-safety-issue record.
3634 Long Prairie Rd.
Flower Mound
Texas
214-616-4651
Natural light spills through a large window in Inspire Yoga's practice space to warm and illuminate students as they balance on bare feet and gracefully sweep poses. Nearby, a wall of mirrors allows students to monitor their alignment down to the vertebra or furtively check their backs for "Kick Me" signs. The studio's specialty is athletic Vinyasa-style yoga, though the succinct class list offers a few other styles to mix things up. Two signature classes showcase the movement-based Vinyasa tradition: Inspire Vinyasa integrates breathing exercises, physically challenging poses, and mind-centering meditations, and Inspire and Renew follows a vigorous progression of poses with 30 minutes of deep, recuperative stretches. Inspire Yoga Studio also operates a teacher training program, hosts private small-group sessions, and offers life coaching.
1401 Shoal Creek, Suite 268
Highland Village
Texas
US
---