Denver Beauty and Salons
---
---
Denver Beauty Guide
Hairstyles are often an extension of character. In the rugged city of Denver, the best salons are ones that can capture that character with a few cuts and coloring. Numerous Denver hair salons are located throughout the city. Each offers its own method for styling the hair to match the person wearing it. In many cases, finding the perfect salon may mean venturing into an unfamiliar neighborhood within the city.
Clementine's in the Highland area offers cuts for the entire family. The stylists are well trained in the latest cutting techniques. They also specialize in hair extensions and Keratin treatments. The salon is a place to receive a cut and color without a lot of fuss.
The Bad Kittie Salon is a full service salon located in the City Park area of Denver. They are hair stylists with attitude and the skill to bring anyone's personality out through beauty. In addition to hair cutting and styling, the salon also does makeup and makeup lessons. They perform facials, manicure, pedicures, and waxing on any part of the body. Acne facials on the face and back are also a part of the Bad Kittie menu. It is one of several Denver salons known to do anything necessary to make a client beautiful.
Rockstar Industries is another salon that takes beautification seriously. Formerly the Blanc the Salon, the Cherry Creek salon specializes in cuts and styling performed by award-winning stylists. In addition to hair, nail, and facial services, Rockstar also provides tanning services to complete any look.
The beauty salons located throughout Denver are there to help bring the beautiful personality out of every patron. Don't settle for Denver hair salons that only do hair. Look for the full service studios that can pay attention to the skin and body as well. Doing so only ensure the best look possible upon leaving the salon.
Don't settle for Denver hair salons that only do hair. Look for the full service studios that can pay attention to the skin and body as well.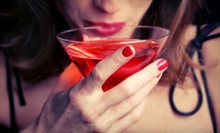 Cocktail hour and spa days mingle with martinis and express manicures at a vintage-themed saloon
---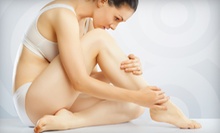 After a patient consultation, certified laser technicians zap melanin in hair follicles with noninvasive light waves.
---
Recommended Beauty by Groupon Customers
---
Kissing, toast, fries—some things the French just do better. Today's Groupon adds another to the list. For $65 you'll get two one-hour facials at Voila Salon, Spa & Parfumerie, a $130 value. Follow @Groupon_Says on Twitter.
2185 Broadway
Denver
Colorado
US
Your hands will de-bacterialized in a special soak, followed by shaping of your gnarly cuticles, moisturizing, and application of the polish of your choice. You can plop down on the retro chairs and get the same treatment for your toes, which will also include a light heel sloughing. Denver Nail Lounge aims for professional and sanitary service—you'll get to keep your files, birchwood sticks, toe separators, and feet after your treatment.
500 16th St., Suite 136
Denver
Colorado
Extremely sanitary manicures, pedicures and waxing!
1021 S Gaylord Street
Denver
Colorado
Denver Skin Aesthetics is a skin-care clinic staffed by a flock of medical doctors that remain on-hand at all times. Situated on the top floor of the Plastic Surgery Clinic, this federation of skin-health aficionados provides a variety of services to the Denver area. With today's Groupon worn as a sun visor, you'll receive a comprehensive face placation over the course of one hour. First, a member of the skilled staff evaluates your skin type to determine how best to tailor the treatment to the individual needs of each exterior. This analysis is followed by a facial cleansing and the Diamond Tome microderm itself. The treatment works to slough away the face's outermost layer of dead skin cells with the aid of a diamond-chip-tipped wand, which exfoliates to uncover an untapped trove of skin gold. Following the procedure, the aesthetician applies a soothing mask appropriate for your skin type, followed by about 10 minutes of hydrating steam and five minutes of showering you in compliments. Extractions are only taken if determined necessary; after a dollop of moisturizer and skin-smoothing product, you'll be sent home, visage agleam.
1578 Humboldt St.
Denver
Colorado
Designed to create a fun, relaxing environment for its clientele, A Little Off The Top is an upscale men's salon featuring services administered by a staff of licensed female stylists and massage therapists. During the one-hour massage ($99), the client will stretch out on a heated table in a candlelit, musically enhanced massage room for a customized massage based on the client's needs and favorite Bob Seger song. Available massage styles include deep tissue, therapeutic, sport, or Swedish. Once muscles have been fully untightened, clients will get head jungles tamed with a haircut. A professional consultation will determine hairstyle needs, with the stylist then delivering a precision haircut, complete with neck stubble being shaved away with a straight razor. With neck stubble eradicated, clients will then get a shampoo, a scalp massage, a steam-towel treatment, and, finally, a neck and shoulder massage, for the oft-forgotten neck and shoulder regions.
5 W Radcliff Ave.
Englewood
Colorado
303-806-5257
Board-certified surgeon Dr. Jeffrey Raval possesses a high level of skill when it comes to aesthetic procedures, even sharing his expertise by training other medical professionals in how to properly administer Botox. At Rocky Mountain Laser Aesthetics, he trains his own staff to perform a variety of revitalizing services, including laser hair reduction and Sciton laser treatments that reduce the appearance of veins or freckles caused by flying too close to the sun. Treatments specifically for the face, such as IPL photofacials and DiamondTome microdermabrasion, diminish wrinkles and signs of sun damage to leave the skin looking younger.
3773 Cherry Creek N Dr., Suite 132
Denver
Colorado
303-381-3223
---