Restaurants in Denver
---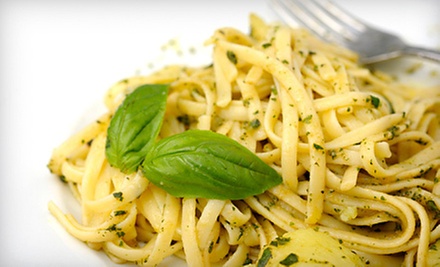 ---
Denver Restaurant Guide
Denver is a relatively young city, and its culinary scene reflects its age. Chefs there have a focus on locally sourced, organic produce and seasonal ingredients prepared simply for their patrons. The dishes in most Denver restaurants are approachable yet creative, without any of the stuffiness or pretension found in many east coast restaurants.
The critics at Zagat and Fodor's have chosen Mizuna as one of Denver's top restaurants. Located in the Capitol Hill neighborhood, Mizuna draws on chef-owner Frank Bonnano's Italian heritage for many of the dishes, although there are many classic American dishes served as well. Other top-rated Denver food venues include Rioja in Larimer Square and Restaurant Kevin Taylor in the downtown area.
People with a yearning for street food head to Biker Jim's Restaurant. The restaurant, which still operates food carts and trucks around the city, got its start on the streets of Denver, serving hotdogs that are locally produced and completely nitrate-, antibiotic- and hormone-free. Adventurous diners can be seen eating hotdogs made from wild boar, rattlesnake and pheasant, while the more conservative patrons feast on vegan, duck or bacon-wrapped dogs.
Some Denver dining venues lean towards the unusual. At Vesta Dipping Grill, for instance, it really is all about the sauce. The restaurant serves all of its dishes with a complementary dipping sauce, making Vesta a favorite for families with small children. Beatrice & Woodsley on South Broadway have brought the outdoors inside, with a design and architectural touches that are second only to the food.
Denver's restaurants encompass many world cuisines. Trillium on Larimer Street specializes in Scandinavian cuisine, Cuba Cuba Cafe and Bar in the Golden Triangle neighborhood features authentic Cuban food and Domo Restaurant in Lincoln Park is decidedly Japanese. New Saigon on South Federal Boulevard specializes in unusual Vietnamese dishes, best eaten by adventurous foodies.
The dishes in most Denver restaurants are approachable yet creative, without any of the stuffiness or pretension found in many east coast restaurants.
Recommended Restaurants by Groupon Customers
---
Wild Bangkok's team of chefs employs award-winning expertise gleaned from multiple continents to fashion a menu that offers authentic Thai fare made with healthy, organic, and locally derived ingredients. A full bar shines behind the marigold- and purple-hued dining space, with barkeeps standing by to uncap beers or pour, shake, and stir a variety of classic cocktails. The dining area's shoulder-stimulating booths accommodate both romantic dinners and group outings.
1630 Welton St.
Denver
Colorado
303-623-4999
Bisque combines organic, free-range, and local ingredients wherever possible to create a fusion of American favorites with French and Italian classics. Serving breakfast, lunch, and dinner items, Bisque's menu provides sustenance for each of the four human stomachs. Pair mimosas ($8) with fluffy strawberry-vanilla pancakes ($8.50), or spike taste buds with silky cream-touched shrimp bisque ($7 for a cup). The tender Midwest Angus beef burger is topped with aged cheddar, smoked bacon, and roasted garlic mayo, and shares a cozy bungalow with pommes frites ($14). Many menu options are also gluten-free.
224 Union Blvd.
Denver
Colorado
303-985-4151
Sample varieties of cheese and salumi while sipping and studying selections from Sketch's well-curated wine library. The Mediterranean-styled café houses more than 40 wines available by the bottle from all over the world. The intro to wine course covers a wide range of topics including grape varietals, the production process, and correct food pairings. Each session is overseen by a certified wine specialist who is well versed in all aspects of wine from production to pairing. Sketch's interior features a hand-painted ceiling, wooden beams, and hand-troweled Venetian plaster walls, which collectively set the stage for suitable sipping of wine and knowledge. Reservations are required, so call ahead to reserve a spot.
11 W 1st Ave.
Denver
Colorado
---