Restaurants in Denver
---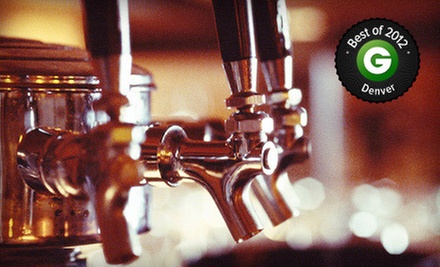 Central Business District
---
Denver Restaurant Guide
Denver is a relatively young city, and its culinary scene reflects its age. Chefs there have a focus on locally sourced, organic produce and seasonal ingredients prepared simply for their patrons. The dishes in most Denver restaurants are approachable yet creative, without any of the stuffiness or pretension found in many east coast restaurants.
The critics at Zagat and Fodor's have chosen Mizuna as one of Denver's top restaurants. Located in the Capitol Hill neighborhood, Mizuna draws on chef-owner Frank Bonnano's Italian heritage for many of the dishes, although there are many classic American dishes served as well. Other top-rated Denver food venues include Rioja in Larimer Square and Restaurant Kevin Taylor in the downtown area.
People with a yearning for street food head to Biker Jim's Restaurant. The restaurant, which still operates food carts and trucks around the city, got its start on the streets of Denver, serving hotdogs that are locally produced and completely nitrate-, antibiotic- and hormone-free. Adventurous diners can be seen eating hotdogs made from wild boar, rattlesnake and pheasant, while the more conservative patrons feast on vegan, duck or bacon-wrapped dogs.
Some Denver dining venues lean towards the unusual. At Vesta Dipping Grill, for instance, it really is all about the sauce. The restaurant serves all of its dishes with a complementary dipping sauce, making Vesta a favorite for families with small children. Beatrice & Woodsley on South Broadway have brought the outdoors inside, with a design and architectural touches that are second only to the food.
Denver's restaurants encompass many world cuisines. Trillium on Larimer Street specializes in Scandinavian cuisine, Cuba Cuba Cafe and Bar in the Golden Triangle neighborhood features authentic Cuban food and Domo Restaurant in Lincoln Park is decidedly Japanese. New Saigon on South Federal Boulevard specializes in unusual Vietnamese dishes, best eaten by adventurous foodies.
The dishes in most Denver restaurants are approachable yet creative, without any of the stuffiness or pretension found in many east coast restaurants.
Recommended Restaurants by Groupon Customers
---
Wild Bangkok's team of chefs employs award-winning expertise gleaned from multiple continents to fashion a menu that offers authentic Thai fare made with healthy, organic, and locally derived ingredients. A full bar shines behind the marigold- and purple-hued dining space, with barkeeps standing by to uncap beers or pour, shake, and stir a variety of classic cocktails. The dining area's shoulder-stimulating booths accommodate both romantic dinners and group outings.
1630 Welton St.
Denver
Colorado
303-623-4999
Hickory House Ribs is named for its signature racks of baby-back ribs, a combination of high-grade meat imported from Denmark and specialty sauce made in-house. The ribs have claimed numerous awards and accolades for their succulent flavor, which begins with pork ribs from hogs fed all-natural and lean diets. The ribs then spend hours slow-smoking in a combination of hickory and oak. Once they get to Hickory House Ribs, chefs coat them in thick housemade sauce, made from scratch. The restaurant also serves up other classic barbecue fare, from certified Angus steaks to smoked pork shoulder. Each kind of barbecued meat is seasoned and smoked daily, and served with baked beans and coleslaw each made fresh every day.
10335 S Parker Rd.
Parker
Colorado
For the four Denver residents who founded The LocaL, their community is the driving force behind their hearty eats. The team's commitment to all things local begins in their kitchen, where chefs forge Mexican-inspired cuisine classics for breakfast, lunch, and early dinner using locally sourced ingredients whenever possible. Throughout the day, the staff brews coffee made with Denver-roasted Pablo's beans, arranges strips of antibiotic- and hormone-free bacon alongside local eggs, and grills burger patties formed from The Local's proprietary blend of local beef.
Within their welcoming dining space, cheery green walls and a '50s diner–style counter set the scene for leisurely feeding frenzies. On the outdoor patio, guests can sample the diner's 12 flavors of housemade ice cream under the protective cover of umbrellas.
2217 East Mississippi Avenue
Denver
Colorado
303-425-6225
---