Tours in Depew
---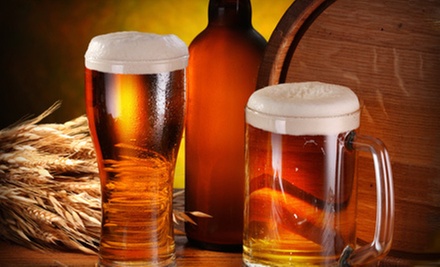 ---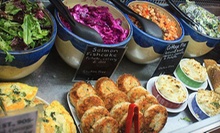 Local jams, imported cheeses, and rich fudge tantalize groups of up to 12 during a 2.5-hour cultural stroll through the historical downtown
---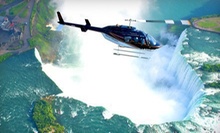 20-minute flight takes in historical sights and breathtaking scenery of Niagara Falls and surrounding wine country in Ontario
---
Recommended Tours by Groupon Customers
---
A fleet of segways ferries tour takers to scenic outposts in downtown Houston and along the historic bayou during four tours, seven days per week. Guides lead groups of up to eight riders in snapping sunset pictures during the Twilight Bayou tour and spout off historic anecdotes during the Houston History tour. In addition to tours of the city and scenery, friendly guides can travel with a brigade of segways to a client's home or office to teach friends, families, and coworkers how to navigate the two-wheeled steeds more effectively than a renowned segway whisperer.
617 Main St.
Buffalo
New York
US
716-852-3300
Founded by the architectural adepts of Preservation Buffalo Niagara, Buffalo Tours educates residents and visitors alike on the architectural heritage of the city and simultaneously raises funds for ongoing preservation efforts. More than 20 available walking tours, which vary seasonally, highlight such treasures as Buffalo's most hallowed restaurants. The Parkside Neighborhood tour grants glimpses of an angular abode designed by Frank Lloyd Wright, who often used 1:16 models of his old projects as straight edges when designing his new ones. A historical Crime & Scandal tour explores Prohibition-era haunts and old presidential philandery. Boat, bus, and bike tours, alternatively, give hooves a break while their owners cruise down the Buffalo River, visiting War of 1812 battlefields or four of Buffalo's museums.
Tours operate year-round, exploring city hall and downtown by winter and other locales daily from May to October. Members gain access to members-only events, often at a discounted rate, as well as a regular newsletter, which bestows information about the area's history, updates from the organization, and detailed landscaping horoscopes.
617 Main St.
Buffalo
New York
US
716-852-3300
A 1968 photograph of Joel Dombrowski shows him as a small boy, peering over a guardrail at Niagara Falls. Awestruck by the crashing waters, he looks as if he's trying to taste the mist. Exciting that sense of wonder in others would later become his profession. Today, Joel escorts first-timers through Niagara Falls State Park as a popular tour guide. He draws upon his training in journalism, experience as a standup comedian, and a lifetime obsession with history to share the story of the park with wit and elegance. For more than 10 years, his approach⎯merging stray historical facts with compelling anecdotes and comical accounts of waterfall lore⎯has made experiencing the Niagara landscape doubly memorable for his tour companions.
Prospect St. & Old Falls St.
Niagara Falls
New York
716-222-2432
---