Things to Do in Des Moines
---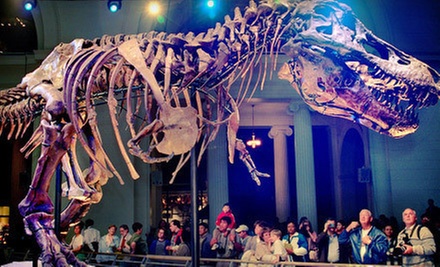 ---
Des Moines Things To Do Guide
Des Moines, Iowa, has a strong local economy and is consistently ranked as one of the best places to live in the U.S. One of the reasons for the city's appeal is the wealth of things to do in Des Moines. The city offers a vibrant art scene, an amusement park, a zoo, unique parks, and exciting nightlife. The Civic Center of Greater Des Moines is the place to go to see Broadway-caliber shows and other live performances. In addition, the Civic Center offers pleasant surroundings and comfortable seats. Local theater fans can also see shows at the Des Moines Community Playhouse. Founded in 1919, this theater showcases local talent in professional-quality productions. Another of Des Moines' attractions is Adventureland. Adventureland offers more than 100 rides, shows, and other activities. It's a classic amusement park that's fun for all ages. The
Blank Park Zoo
offers more than 800 animals, along with education programs and a petting zoo for little ones. The Iowa State Fairgrounds also hosts events throughout the year, though the main event is the State Fair in August, which is one of the most popular events in the city. Those that enjoy the outdoors will find plenty of stuff to do in Des Moines. Pappajohn Sculpture Park offers more than 20 sculptures in tranquil surroundings, and Gray's Lake Park is perfect for walking or biking. It covers 167 acres and has well-lit trails. The Des Moines Botanical Center has more than 1,000 exotic plants, a herb garden, and a nationally recognized bonsai collection. Des Moines activities also extend into the evening. One of the best local haunts is the Mars Cafe, which offers an extensive beer and wine menu and live music, making it the perfect destination to unwind after a busy day. It also offers a weekend brunch. The Royal Mile is another popular spot, offering an excellent beer selection with the ambiance of a British pub. Enjoying a pint with friends is one of the best things to do in Des Moines.
The city offers a vibrant art scene, an amusement park, a zoo, unique parks, and exciting nightlife.
Recommended Things to Do by Groupon Customers
---
Sticks sprung from humble origins when, in 1992, Sarah Grant began carving ornaments and candlesticks from birch, poplar, and driftwood in a small studio in Des Moines. As her work began to attract national interest and demand for it grew, Sarah enlisted the aid of other local artists and expanded her inventory to include handcrafted heirloom-quality furniture, whimsical sculptures, and intricate keepsakes.
Today, the artists' work is showcased in more than 100 galleries across the country. Their installation projects have even decorated the walls of Blank Children's Hospital, the Animal Rescue League of Central Iowa, and the student center at Iowa State University.
Sticks artists can often be spotted by the shores of local rivers, gathering driftwood for their work. They assemble the wood into custom-designed tables, beds, and armoires within their spacious, light-filled studio before painting them with colorful, whimsical designs, from smiling suns and moons to lush landscapes. The versatile artists even take their tools and paintbrushes to homes, businesses, and underground mad-scientist labs to craft custom art installations and interiors.
5445 Mills Civic Pkwy.
West Des Moines
Iowa
515-222-5930
"This is an art party—not an art class," cautions Glazed Expressions on its canvas-class page. The classes' genial atmosphere, upbeat music, and frequent BYOB options aren't the only things that turn these educational courses into rollicking celebrations, either. Rather than teaching the dry topics of theory and composition, instructors at each art-filled get-together simply guide painters through the steps required to re-create the image chosen for the session. Though all of the paintings end up looking essentially the same, each painter's individual creativity still comes through, whether in the shape of a tree branch, the hue of an ocean wave, or the size of Anne Boleyn's neck tattoo.
8826 Swanson Blvd.
Clive
Iowa
515-224-4700
---
---
Things to Do Deals - Recently Expired
---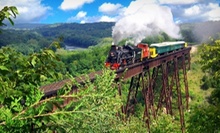 Explore Des Moines River Valley from a 1920s locomotive before delving into Iowa's railway history through the museum's train exhibits
---
---