Shopping in Desert Hot Springs
---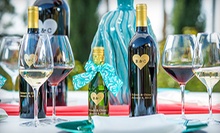 Engrave bottles of wine to celebrate special occasions; choose between chardonnay, cabernet, and merlot
---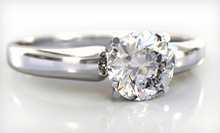 Jewelers tout large collection of ready-made and custom-crafted diamond and gemstone adornments
---
Recommended Shopping by Groupon Customers
---
Specializing in outdoor products, Adventure 16 provides daring travelers with a large selection of high-quality apparel and gear that is not only built to last, but also designed to be as environmentally friendly as possible. Trailblazers can charge confidently through cactus fields or scorpion pits with a pair of durable The North Face Paramount convertible pants ($65), which can be morphed from pants into shorts. Protect built-in binoculars with a pair of Native polarized sunglasses ($89) and further deflect UV rays with a fashionable Tilley Airflo hat ($76). Spelunkers will be glad for the company of a Nalgene Tritan water bottle ($9.50) that keeps thirst quenchers tightly bottled, as well as a Black Diamond Cosmo headlamp ($29.95) to light the way out of any cave, dense rainforest, or haunted house.
2002 South Coast Hwy.
Oceanside
California
Since 1977, Running Center has attested that no one should have to "break in" new shoes. Staff members endeavor to find pairs that suit sprints immediately, adjusting their picks based on the size, width, and pronation—a joint's habit of rotating past a neutral position—of each client's feet. They haven't learned this science simply by training; the employees are all athletes themselves, and they rely on a common passion for fitness rather than a commission goal as they recommend footwear. They help customers avoid injuries by answering questions on the shop's stock and on running in general, addressing common topics such as gait and how to stave off coffee spills on your morning jog.
Specialty shoes range from trail-running sneakers to racing flats and cross-country spikes. With choices from Nike, New Balance, Asics, and other brands, customers can experiment with different support systems that align with their body and lifestyle.
2584 El Camino, Suite B
Carlsbad
California
World Discoveries amplifies the imaginations of little ones with a selection of classic and eclectic board games, science kits, dolls, and other interactive distractions. Its junior versions of Monopoly and Scrabble prepare tykes for the cutthroat world of spelling bees and elementary-school property disputes, and its Jenga Max tower tests the patience of wee players with perpetual rebuilding projects. A set of Blendy pens encourages kids to mix and match colors, and Scientific Explorer kits demonstrate modern science in action with chemistry sets, mock volcanoes, and baking-soda-fueled rockets.
1448 Industrial Park Ave.
Redlands
California
909-792-8995
More than 3,000 styles of shoes from cobblers such as Nike, Jordan, Converse, Skechers, adidas, and Puma reside at WSS Footwear. A 58-store southern California footwear chain, WSS allows customers to browse their extensive shoe selection online and find a store nearby. New styles, such as Nike Running shoes, arrive daily alongside classic Vans Authentics, which come in sizes to accommodate the feet of both adults and future adults. Women's fashion shoes ready feet for prom, weddings, or walks in the park, and WSS also offers trendy clothing and accessories such as hats, backpacks, and sports balls.
14070 Perris Blvd.
Moreno Valley
California
951-247-9515
Babydollz Lingerie suits up shoppers in alluring lingerie and come-hither costumes from more than 150 designer brands and custom creations crafted by the pair of seamstress owners. Co-owner Heather draws on her Fashion Institute of Design & Merchandising degree to outfit customers in a classy selection of corsets and bustiers or sequined, rhinestone, and pinup-style high heels. The owners design their own line of custom tutus to fit adults and adult-size performing seals, and they make custom bridal garters and lingerie upon request to celebrate wives-to-be. A variety of costumes—ranging from pirates to princesses—can spice up a costume party, and the adult toy room stocks amorous accessories such as massage oils, accouterments for bachelorette parties, and furry handcuffs, ideal for apprehending bank-robbing ewoks.
41377 Margarita Rd., Suite F105
Temecula
California
Baby Genius's award-winning children's products teach babies and toddlers essential skills through the power of music. Based on a bounty of research, the company's DVDs enrich the learning experience by merging classical pieces and familiar songs with vibrant images, keeping kids entertained for hours. Parents can sit back while animated animal educators teach pocket-size pupils better motor skills, dictionary-defying vocabularies, vampire-free counting, and nap-inducing dance moves that ready little ones for kindergarten and beyond.
601 West 2nd Street
San Bernadino
California
USA
---