Hair Salons in Detroit
---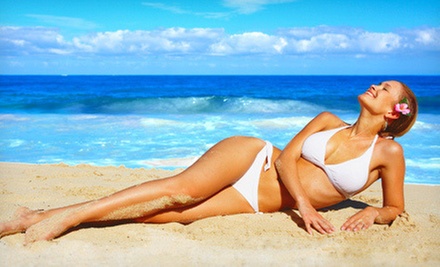 ---
Detroit Hair Salon Guide
For most, the days seem to blend together, as the same routine is followed day after day. It's always great to add a little spice and pizazz to life, to break from the usual routine. In Detroit hair salons, changing the  hairstyle or making a brand new look is easy. Detroit beauty salons also cater to clients who want to have manicures, their make-up or transform their entire look to feel like a brand new person.
Haircuts come in all sizes, shapes, and styles. There is nothing wrong with being daring, but when it comes to donning a new look, it's important to figure out specific beauty goals before the stylist starts chopping away. Find a new look online, in a magazine, or take a picture of someone showing off the style that is wanted and bring it to one of many qualified stylists in the Detroit area. Good stylists only need a visual to make their clients hair look just like the picture. Whether someone only wants a trim or they've decided to take the plunge and opt for a short and sassy new cut, the qualified professionals in the hair salons in Detroit are ready to make any desires a reality.
Get a full range of salon services including haircut and style, manicures, pedicures, and even hair removal for those stubborn areas, at the Flip. The Flip Detroit hair salon offers a trendy new look while making clients feel like a million bucks. With beauty and spa services, the Antonio Salon and Spa offers divine relaxation using tranquil, harmonious music and sweet chamomile aromas to transition their clients into a dazzling new look. These are only a few of the great hair salons in Detroit.
Take on a new look and watch as heads turn and the compliments start flowing freely with a vibrant burst of energy.
Detroit beauty salons also cater to clients who want to have manicures, their make-up or transform their entire look to feel like a brand new person.
Recommended Hair Salon by Groupon Customers
---
Not only does Images International cut hair, it also grows it. The LaserTek 9000 Hair Therapy laser emits low-level light, causing a chain reaction of cell repair. This microscopic round of dominoes eventually leads to hair regrowth, and Image International's team of tight-knit technicians has revitalized dozens of scalps on both men and women. Once clients have thicker heads of hair, stylists can cut it into chic styles and use the trimmings to make friendship bracelets. The salon's other treatments for hair loss include permagraphs, prostheses, and professional wigs customized to each scalp.
30400 Telegraph Rd., Suite 133
Bingham Farms
Michigan
248-540-0900
Within a chic space done up in globe lights and black-framed mirrors, staff members at Joseph Ryan's Hair Designs beautify bodies from head to toe, offering hairstyling services as well as manicures and pedicures. They employ an arsenal of brand-name products including Paul Mitchell shampoos, Biomega moisturizers, and OPI nail polishes in a kaleidoscopic array of colors. In addition to cropping locks, beauticians elongate 'dos using 100% human-hair extensions and a saltwater-taffy-pulling machine.
21427 Greater Mack Ave.
St. Clair Shores
Michigan
586-773-2620
Behind the pink curtains that accent Salon Miracles' storefront windows, proprietor Judy Moon has created a tranquil haven for beauty and spa services. Stylists perform haircuts, color, and texturing treatments as aestheticians manicure fingers and toes, wax away unwanted body hair, and administer high-tech anti-aging treatments and reviving facials. In addition to her work at Salon Miracles, Judy offers spiritual readings and organizes open-mic nights at her adjacent business, Angel Moon Café. Judy also creates handmade angel and cross jewelry.
3209 W 12 Mile Rd.
Berkley
Michigan
248-336-0105
Behind her chair within Youssef's Hair Boutique, stylist Andrea pampers hair with an array of salon services. After trimming split ends and designing face-flattering new 'dos, she accentuates existing shades with highlights or douses strands in new hues to complement skin tone or the current colour of each client's mood ring.
1040 Lesperance Rd.
Tecumseh
Ontario
519-735-1244
Owner Tracy Jay draws on 30 years of experience as he leads a team of experienced stylists within Iconic Salon's spacious interior. Hair experts craft functional styles to suit each client's face shape, eye color, and skin pigment while wielding products by Sahag, Dikson, and J Beverly Hills. When they aren't working with patrons, stylists participate in shows and host in-house training sessions to help raise industry standards and show how to make a grilled cheese sandwich with a curling iron. Iconic Salon has also joined forces with About Face Beauty, giving clients the chance to obtain makeup and body treatments.
400 S Washington Ave.
Royal Oak
Michigan
248-543-4266
The vivid blue walls, red furnishings, and dynamic artwork of Salon Alliance illustrate the stylists' commitment to color—a commitment further emphasized by Redken Color certifications, ammonia-free coloring solutions, and skill at smoothing and covering gray hair. Stylists Jonna and Chad also expertly tend to curly hair, add eye-catching highlights, and otherwise flatter the features of their clients.
3329 Hillton Road
Ferndale
Michigan
248-505-2808
---