Shopping in Detroit
---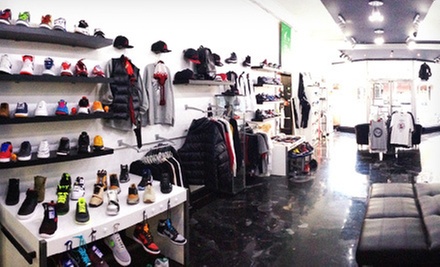 ---
Detroit Shopping Guide
Detroit has a burgeoning fashion district, where upscale urban malls and quaint, vintage renewal centers sit in beautiful harmony with one another. Some of the best Detroit shops take up space in large entertainment complexes, where it's possible to shop, dine, see a movie, and go out on the town, all in the same location.
The GM Renaissance Center is the place for shopping and living it up all in the same facility. The center has a cinema and several outstanding restaurants, and even offers indoor and outdoor live music concerts throughout the year. It's fun to explore the nearby Detroit Riverwalk, or take the glass elevator up to the 72nd floor of the Detroit Marriott Hotel for a 360-degree view of the city.
One of the most popular Detroit shopping areas is the Greektown Merchants Association. This eclectic alternative to traditional Detroit malls features charming markets, bakeries, and cafes set in the middle of an authentic, ethnic neighborhood. Historic churches anchor the district, and the People Mover links the Merchant mart to downtown hotels and casino gaming. Here, the world's largest indoor waterfall greets shoppers and diners with a spectacular sight.
The best place to score vintage apparel in Detroit is at stores like Rachel's Place, where steals on clothing from high-end department stores can be found at incredible savings. Purses, accessories, furniture, and even home goods wait to be given new life and new homes.
Another unique shopping venue in Detroit is Pewabic Pottery, a national historic landmark where the art form of pottery began in 1903. Pewabic Pottery features a gallery and learning center, and is a great place to find beautiful pieces for the kitchen or patio. There is even a tile showroom that provides ideas and services for home remodeling or decorating needs.
There are more ways than ever to uncover great deals, finds, and treasures in Detroit shops!
Here, the world's largest indoor waterfall greets shoppers and diners with a spectacular sight.
Recommended Shopping by Groupon Customers
---
Baby Genius's award-winning children's products teach babies and toddlers essential skills through the power of music. Based on a bounty of research, the company's DVDs enrich the learning experience by merging classical pieces and familiar songs with vibrant images, keeping kids entertained for hours. Parents can sit back while animated animal educators teach pocket-size pupils better motor skills, dictionary-defying vocabularies, vampire-free counting, and nap-inducing dance moves that ready little ones for kindergarten and beyond.
8699 Robert Street
Taylor
Michigan
US
For the past 45 years, Duru's Custom Shirts and Suits has fitted patrons with custom suits and professional attire spun from the finest fabrics, building a client list of notable gents such as actor and director Michael Keaton and Illinois governor Pat Quinn. From coordinating cufflinks to hemming slacks, the shop's team of experienced tailors and knowledgeable sales associates work closely with clients to fashion ensembles that reflect their persona and strike a memorable impression on peers, superiors, and roving groups of supermodels wandering around the neighborhood.
715 E Maple Rd.
Birmingham
Michigan
248-642-6662
Founded by car enthusiasts, Detroit Motor Apparel outfits bodies in screenprinted duds that espouse a love of all things motorized and Michigan. Featuring the graphic designs of Michigan-based artist Chris Weber, shirts and decals boast cleverly reinterpreted classic logos or original illustrations that celebrate the state's automotive heritage or decry the idea that Michigan is just Indiana's hand puppet. T-shirts, sweatshirts, and team apparel can also sport custom-ordered designs limited only by the imagination of the requestor and the fact that Detroit Motor Apparel does not yet deal in tutus.
706 S Washington
Royal Oak
Michigan
---