Shopping in Diamond Springs
---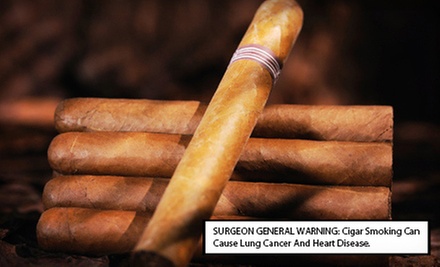 ---
Recommended Shopping by Groupon Customers
---
Located just west of Marshall Park, Cuffs stocks one of a kind vintage finds alongside independent and local designs, offering everything from tops, bottoms, and shoes to one-piece rompers and hand-made accessories. Suit up for summer in the color-splashed old-flame sundress ($48) or pay homage to childhood in the sand-and-sun romper ($46). Cuffs' chunky faux-leather, zip-back in-the-nude heels in taupe ($48) will match every color in your wardrobe or suitcase, and the vintage time-tested pocket watch ($32) will add a touch of Victorian class to your finest hooded gowns. Cuffs caters to the body-covering needs of both men and women, so update your beau's clothes with a long-sleeved day-one shirt ($38), or liven up a languid relationship by adorning the familiar face with chunky walk-this-way specs ($22).
2523 J St.
Sacramento
California
Walls garnished with thought-provoking masterpieces make living rooms into museums with couches where friends and family love to lounge. Ki Gifts and Custom Framing has acted as a secondary curator to museums with couches all over the city by offering always-friendly and knowledgeable art advice. The charming shop's custom-framing services take the guesswork out of border binding your beautiful prints, paintings, and more. Digitally overlay frames and mats onto your masterpiece through Wizard's Integrated Framer software, which allows you to see the final product before its analog conception. Although pricing varies based on quality of frame, mat, and glass, complete pieces start at around $60 for 11"x14" and $160 for 24"x36".
1425 14th St., Suite A
Sacramento
California
916-444-5442
Since 1976, the environmentally conscious staff at The Futon Shop has stocked futons, furniture, and frames built from chemical-free cotton, natural latex, and hybrid soy foam, among other virtuous ingredients. Cushy mattresses, vibrantly shaded futon covers, and platform beds preserve the earth's bounty as effectively as they accommodate human bodies and under-the-bed monsters. Homeowners can also illuminate domiciles with eco-friendly Eangee lamps, which have a carbon footprint of nearly zero and are manufactured by workers who earn a living wage. Even little ones can enjoy the environmentalist furnishings by napping on an organic crib mattress nestled in a bunny white baby crib.
2011 Arden Way
Sacramento
California
916-927-2290
Ground Zero Clothing and Boardshop's adroit staff has been equipping athletes with apparel and gear for skateboarding, snowboarding, and wakeboarding since 1997. Harnessing the style and proven functionality of such top-tier brands as TOMS, Volcom, Nike SB, and Burton, they swathe bodies from head to toe in shoes, jeans, and T-shirts. Their collection of Spy and Electric sunglasses protects peepers from whipping winds, and their skateboard decks by Real and Creature help guests skim across surfaces with the speed of an over-caffeinated zamboni operator. Though their selection of boards and accessories rotates frequently, they typically have skimboards, wakeboards, and snowboards in stock to help their guests defy gravity in style. Additionally, skilled staff members recalibrate scuffed boards or grant patrons a chance to test pilot new ways to commute to work with their equipment repair and rental services.
3642 N Freeway Blvd., Suite 215
Sacramento
California
916-928-7001
Launched more than three decades ago, Site for Sore Eyes now operates to more than 40 showrooms throughout the Bay Area. Staffers at every location share their dedication when pairing customers with head-turning eyewear and contacts. The company secures all of its products with a warranty, replacing broken frames for free and furnishing half-price replacements for glasses that are lost, stolen, or transformed into an acorn squash. In case eyes require prescription tweaks, each shop sits next door to California-licensed Sterling VisionCare doctors of optometry.
2563 Fair Oaks Blvd
Sacramento
California
916-480-9985
Master bespoke tailor Peter Navin exacts true fabric mastery in every handcrafted shirt, tie, and suit by using precise customer measurements and an extensive selection of fine Italian and English fabrics. For more than four decades, Navin has orchestrated thousands of custom outfits without the aid of premade patterns or outsourced labor, and his meticulous measuring techniques ensure that customers feel welcome inside their new body abodes. After a measuring session, customers can peruse more than 350 fabrics for each suit and more than 200 fabrics for each shirt, enough to plan a multitude of combinations to coordinate with the outfit of a date or with the hues of a shoulder-riding pet chameleon.
324 K St.
Sacramento
California
916-448-5688
---