Downers Grove, IL Drs and Health Practioners
---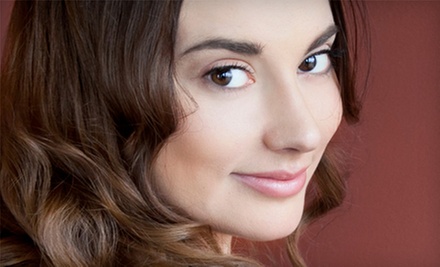 ---
Drs & Health Practitioners Deals
---
Recommended Drs & Health Practitioners by Groupon Customers
---
Experiences gained during a decade of work as a chiropractor guide the steady hands of Dr. A. S. Jaber, who works to ease patient discomfort and promote wellness in Ridgeland Health's twin offices. Dr. Jaber's skilled team assists clients in their struggles with headaches and stress, helps relieve musculoskeletal pain, treats childhood injuries, and provides relief for carpal tunnel, a disorder people often acquire by frequently googling "How to tell if you have carpal-tunnel syndrome."
9900 Southwest Hwy.
Oak Lawn
Illinois
708-636-0901
By sharing duties between two locations, Chiro-Med Health & Wellness Centers' chiropractors, Eric Miller, John W. Revello, are able to work double-time on fostering healthy bodies and minds. Thanks to advanced equipment and tried-and-true chiropractic techniques, the duo is able to reduce stress on each client's nervous system, which allows the body to naturally heal from within and, in turn, avoid the use of medications, surgery, or back-up bodies. During their first visit, patients can ask if they need chiropractic services; if so, the staff can create a personalized chiropractic game plan that can include regular adjustments, acupressure massage, and rehabilitation from auto accidents and other injuries.
13703 South Cicero Avenue
Crestwood
Illinois
708-385-4416
Three decades of experience make Dr. David Loiterman the choice for patients looking to scare away spider veins, as well as for the Chicago Medical Society, for whom he has served as president. Specializing in circulation disorders, Dr. Loiterman has spent 26 years in sclerotherapy, laser therapy, and vascular surgery. He belongs to national medical boards and organizations and has taught universities and hospitals how to properly lure veins off legs through well-reasoned debate.
7 N Grant St., Floor 1
Hinsdale
Illinois
708-354-8881
When Dr. Mary Peterson examines a patient, she doesn't see a person with an ailment but instead sees "a person wanting to take back control of their temple, their body." Keeping her patients' feelings in mind helps the doctor personalize treatment plans that will comfortably address their problems. These plans usually incorporate a blend of chiropractic care and acupuncture to improve nerve function and boost the body's innate ability to heal itself. Inside Dr. Peterson's private treatment rooms, a staff of aestheticians complements the doctor's curative therapies with relaxing massages, rejuvenating facials, and comforting bear-hugs.
12717 South Ridgeland Avenue
Palos Heights
Illinois
708-371-6114
Some people have always known their calling, but many find it only when they're searching for something else. Dr. Victor Manzo found his passion for chiropractic medicine while pursuing his business degree. After a family chiropractor relieved uncomfortable symptoms that were interfering with his life, he was inspired to take a new path and share that same healing with others.
Today, Dr. Manzo serves as Dimensional Family Wellness's owner, chiropractic doctor, and wellness coach. He frees clients of pain and health concerns through a range of services, including chiropractic care, corrective exercises, lifestyle and nutrition advice, and massage therapy. Dr. Manzo's approach seeks to remove impediments to natural healing instead of relying on outside treatments such as medication and scaring problems away. His methods have helped patients with maladies ranging from allergies and bodily pain to osteoporosis and headaches.
47 South 6th Avenue, Suite L
La Grange
Illinois
708-497-2441
Both a licensed massage therapist and licensed aesthetician, Keina Quinn aims to de-stress and beautify the body with various massage modalities, facials, and depilatory services. Working as an independent contractor out of Body Sense Wellness Center's second-floor studio, Quinn draws upon her education from the Cortiva Institute and Naperville Skin Institute as she administers pampering therapies from head to fully relaxed toe. Deep-tissue, Swedish, and hot-stone massages relieve tension and improve circulation, and waxing and threading banish unwanted hairs. Quinn's expert hands customize each treatment to the client's individual needs, making the session a unique and healing experience.
311 S Naperville Rd., Suite D
Wheaton
Illinois
630-484-5424
---