Things to Do in Drexel Heights
---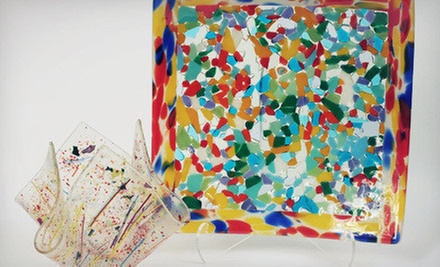 Grant Square Shopping Center
---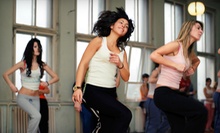 Brazilian Samba classes help improve dancing ability, rhythm, and posture and also help tone the legs, glutes, and core
---
Recommended Things to Do by Groupon Customers
---
Paint your own ceramics studio offering parties, fundraising ideas, classes for children and adults, after school programs and more!
5870 E Broadway Suite 260, Park Place Mall
Tucson
Arizona
520-790-1100
On October 2, 1964, Sarah and Nelson James' nanny dropped them off at Farmer John's Meat Packing Plant for a visit with their father, the plant's owner. When she returned to pick them up, the children had vanished. Less than a month later, their father's body was discovered in the plant's recesses, but mystery still surrounds the actual series of events that led to all three disappearances.
The Slaughterhouse invites guests to experience the eeriness that has plagued the plant ever since, all for the benefit of charitable causes. By hosting haunted houses and spooky events, The Slaughterhouse has raised more than $40,000 for organizations such as the American Diabetes Association. Visitors interested in befriending the venue's mischievous specters can embark on ghost tours, which explore the premise's haunted depths. Alternatively, on-the-go partiers can select from a rental fleet of trailers packed with haunted-house-style frights or sound-system-equipped hearses, ideal for proving coolness to judgmental teenage vampires.
1102 W Grant Rd.
Tucson
Arizona
Grand Cinemas, originally opened in 1998, has two second-run theaters, Crossroads and Oracle View, in its movie-watching network. Films may be a few months old by the time they reach Grand Cinemas's 35-foot screens, but Dolby surround sound and a unique snack bar keep the experience from going stale. Their managing staff is always eager to accept suggestions for feature films both large and small, and their modest ticket prices and membership packages grant visitors a bigger budget for snacks, offering discounts of up to $2.50 on a single item and diamond-studded soda glasses. See independent films from Hollywood and Sundance at the Crossroads location at a discounted rate.
---
Grand Cinemas's rates fluctuate throughout the week.
4811 E Grant Rd., Suite 150
Tucson
Arizona
520-326-2929
When the piñata refuses to break and the cake's been dropped, in walks a Tucson Party Time costumed character for the win. Kids pose for photos as huggable icons interact and celebrate with tykes of all ages. A famous yellow bird, a well-known inquisitive monkey, a bob wearing a specifically geometric style of pant, and other recognizable characters liven up all manner of festivities such as bar mitzvahs and holiday office parties as teams of lawyers peep out from behind potted plants.
6010 N Oracle Rd.
Tucson
Arizona
520-477-1057
---