Druid Hills, GA Indoor Activities
---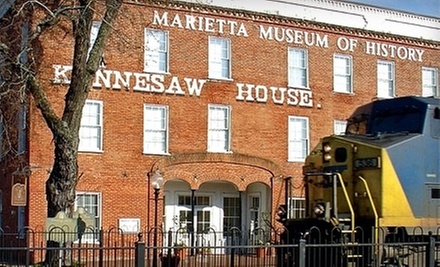 ---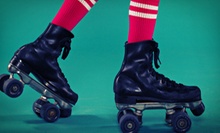 Pairs of partiers whiz around the glossy rink as popular music thumps and tinted lights dye the space pink and green
Use Sunday 2:00pm - 7:00pm
---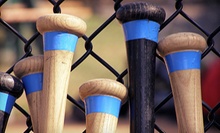 The mechanized arms of pitching machines hurl balls at up to 100 mph as hitters unleash their hardest, fastest swings.
Use Sunday 11:00am - 6:00pm
---
Recommended Indoor Activities by Groupon Customers
---
For nearly seven decades, the Atlanta Symphony Orchestra has bridged musical gaps with an extensive catalog of Grammy-winning recordings that include symphonies, operas, and gospel and classical choral works. Once helmed by the chorale superstar Robert Shaw, the orchestra has produced six Grammy-winning releases in its 12 years under current director Robert Spano. Its allied institution, the Atlanta School of Composers provides training, support, and ear massages for hardworking contemporary artists.
4469 Stella Dr.
Atlanta
Georgia
Click above to buy tickets to see Grey Gardens on a Wednesday, September 2 at 8 p.m. or September 9 at 8 p.m.; Thursday, September 3, 8 p.m.; Sunday, September 6 at 5 p.m. or September 13 at 2 p.m. Click on the links below for tickets on other days.
887 W Marietta St. NW
Atlanta
Georgia
US
Housed in a 3,300-square-foot facility bedecked in comforting hues of lime green, white, and blue, Stability Pilates and Physical Therapy is an ideal place to extend the limbs, tauten the muscles, and purify the mind-matter. With an expansive class schedule led by a brood of friendly instructors, fitness enthusiasts looking to create creek-crossing backbend-bridges have one month of unlimited access to an assortment of yoga sessions, including Ashtanga and power flow, as well as any level of Pilates mat courses. Customers seeking solid cores can undertake the mat class for a challenging workout that uses the body as resistance against the tyrannical polished floor below, while a tender-footed yogi may wish to instigate more spiritual stress destruction in the basics yoga course, where an instructor leads a tranquil journey through breathing exercises and signature backbends and inversions.
5975 Roswell Rd., Suite C-333
Sandy Springs
Georgia
404-303-9153
MatzoBall has been helping single Jewish people (age 21–49) matchmake, babymake, and network for 23 years at its annual parties in 11 cities. Its sponsor, the Society of Young Jewish Professionals (SYJP), has sparked more than 1,000 marriages, thousands of friendships, and even a few bar mitzvahs. This year's Atlanta event will take place at Halo, a cavernous 3,000-square-foot lounge that can comfortably accommodate the entire ATL diaspora and then some.
817 W Peachtree St Nw
Atlanta
Georgia
US
The community-focused Theatre in the Square fetes playhouse enthusiasts with riveting tales from classic, modern, and local scribes. Bursting onto the 225-seat MainStage is The Little Foxes, a familial yarn about trickery surrounding a husband's fortune. Recommended for ages 14 and up, the story brims with deceit, humor, and the complicated trappings of family life, especially for siblings that have trouble sharing stage props. Meanwhile, Circle Mirror Transformation examines the inner workings of acting class participants as they delve into their created characters while excavating the artifacts of their own personality. An off-Broadway hit, the play provides theater-goers with an amusing peek into the intricately convoluted minds of scene crafters.
11 Whitlock Ave.
Marietta
Georgia
US
How many times have you wound up to whack a golf ball only to completely miss because your rotational mobility isn't up to par? If you answered "often," get today's Groupon, a 50-minute one-on-one Pilates or GYROTONIC session from CORE for $37 (51% off a $75 value). While most people think about Pilates in the broader sense of improved fitness and flexibility, CORE knows that both Pilates and GYROTONIC can be applied to improve your golf game; GYROTONIC improves the range of motion in your swing and Pilates helps improve balance and strengthen core muscles.
1218 W Pases Ferry Rd. NW, Suite 208
Atlanta
Georgia
678-973-4845
---