Professional Services in Dublin
---
Professional Service Deals
---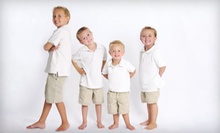 Professional photographers capture families, babies, and individuals with custom backgrounds, props, and variety of poses
---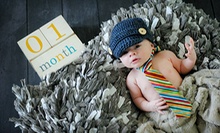 Photographer Jessica Nash harnesses natural light to create color, black-and-white, and vintage-toned images of up to four subjects
---
---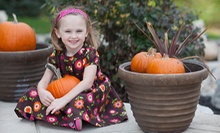 Studio or on-location shoot captures up to six family members or charming children's portraits
---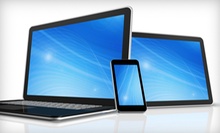 Gadget gurus repair cracked screens on laptops, iPads, and smartphones brought into the store or shipped via mail
---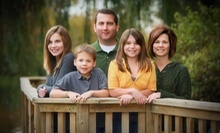 Seasoned photographers capture individuals and families during on-location shoots
---
Recommended Professional Services by Groupon Customers
---
Located a stone's throw from the Ohio State University campus, Blue Bubble Express Laundromat houses an extensive fleet of clothes-cleansing equipment that thoroughly washes and dries the garments of students and locals alike. Front-loading washers hold 18- to 80-pounds, and efficient dryers carry equally hefty loads. Express washers digitally display the remaining time in each cycle, and many of Blue Bubble Express Laundromat's Energy Star– and CEE–certified machines use less gas and electricity than regular devices. Wash-and-fold service lets customers drop off bundles for pickup about two days later, or they can wait for clothing to dry on-premises while gazing into three LCD televisions, perusing the information superhighway with free WiFi, or reading a flipbook on the history of fabric softener.
2380 N High St.
Columbus
Ohio
Each year, nearly 3,000 families with hospitalized, seriously ill children stay at the Columbus Ronald McDonald House, the second largest in the world. Located directly across the street from Nationwide Children's Hospital, the House provides a comfortable respite for families just steps away from a hospitalized child. Family members can stay in one of 80 guest rooms or 10 continuing-care suites while their children are hospitalized. In addition to a dedicated volunteer staff, amenities include private rooms and baths, fully equipped kitchens with dining areas, plus laundry, meditation, and exercise rooms. Although guests are asked to donate $20 per night, no families are ever turned away due to an inability to pay. Each night, the estimated cost of housing a family is $100, and housing costs are largely funded by community donations and fundraising efforts.
711 E Livingston Ave.
Columbus
Ohio
The American Community Gardening Association strives to increase and enhance community gardening and greening across the United States and Canada. Its binational network of professionals, volunteers, and supporters of community greening help promote and support all aspects of community gardening, urban forestry, and preservation of open spaces. The association supplies community groups and schools with information and education to boost children's interest in fruits and vegetables and increase their relationship with nature, recognizing that community gardens work to stimulate social interaction, beautify, and promote sustainability.
1777 E Broad St.
Columbus
Ohio
Publisher Emeritus of CIO magazine Gary Beach founded Tech Corps in 1995 to build technology infrastructures in public schools. Since its inception, it has organized more than 10,000 volunteers to help institute new technology in K–12 schools. Programs including a computer grant, afterschool clubs, and a summer Techie Camp provide youth with access to technological resources and train them in modern skills that will help make them competitive in the workforce. Techie Camp and Techie Club immerse elementary- and middle-school students in hands-on curricula that teaches them to build or work with Lego Mindstorms NXT robots, expanding their knowledge of topics related to the fields of science, technology, engineering, and math.
112 Jefferson Ave.
Columbus
Ohio
Eleven years ago, Randy Elkins and Chris Ratchford pooled their collective video expertise to open Keepsake Solutions, and today their staff continues to transfer outdated media to future-friendly formats. Services include video transfers, in which up to two hours of taped sports games or home movies emerge from their old-format cocoons as beautiful DVD butterflies or powerful DVD velociraptors.
Photo-to-DVD transfers and slide scanning keep memories alive with a modern format and user-friendly layout, and video-editing services boost school presentations, demo reels, and company instructional videos, relying on programs such as Final Cut Pro, Encore, and an industry-specific version of Minesweeper.
950 Taylor Station Rd., Suite K
Gahanna
Ohio
614-751-9222
Big things can grow from small beginnings. Just ask Zoe, the cartoon (and real) canine mascot of The Laptop Guy. The computer-repair shop began with a rented counter in a toy shop, where the company's founder and his dog sold laptops to passersby. His dedication to his customers and Zoe's playful nature brought in more and more customers, until the repair and sales shop could no longer fit next to the action-figure aisle. More than 10 years later, The Laptop Guy has grown into a three-store business that solves customers' smartphone, Apple, Android, and PC issues with online support, in-house repairs, or onsite troubleshooting. Cartoon Zoe and her owner still greet customers on the company's website, and the real-life versions can be found in one of the repair shops on any given day.
980 Claycraft Rd., Suite A
Columbus
Ohio
614-500-4380
---