Concerts & Events in Duluth
---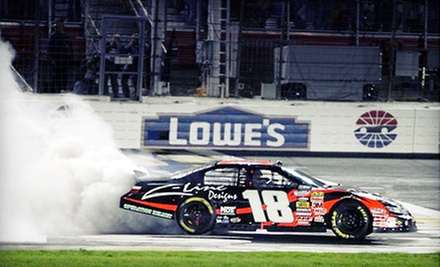 Tara Place Condominium At Atlanta Motor Speedway
---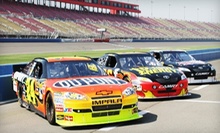 Tara Place Condominium At Atlanta Motor Speedway
Professional drivers sate passengers' need for speed in stock cars during exciting ride-alongs and racing experiences
---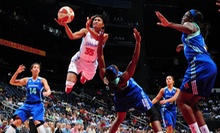 Superstar Angel McCoughtry leads the Dream into a new season as the team pursues its fifth straight playoff appearance and first WNBA title
---
Recommended Concerts & Events by Groupon Customers
---
Established in 1982, Kennesaw State's athletics program first competed in the National Association of Intercollegiate Athletics. In the mid-90s, the Owls migrated to the NCAA, where they claimed 7 Division II championships in activities as diverse as men's basketball, cheerleading, and women's soccer. Just as a real owl hones its night vision until it stops stubbing its talons on branches, the school continued its ascent until it joined the Division I Atlantic Sun Conference, netting two national tournament appearances in women's soccer as well as championships in men's track and field and women's cross-country.
1000 Chastain Rd.
Kennesaw
Georgia
The Atlanta Chef's Expo plates up a citywide taste test, showcasing local culinary artists while raising proceeds for Susan G. Komen for the Cure. Throughout the event, chefs from area eateries including Baraonda, Thrive, and Clement Catering Co. sling edible specialties from one of four neighborhood-themed divisions, including Restaurant Row, the Sugar Shack, and Catering Alley, where food is delivered hot and garages are built from soup crackers. Emmy-nominated television personality Holly Firfer and food blogger Broderick Smylie dish out awards with a panel of judges, and cooking demos from such celebrity chefs as Scott Serpas and Joe Arvin reveal professional methods and tricks of the trade. The beats of DJ Joel Rabe of Lethal Rhythms Entertainment punctuate the event, adding rhythm to exploratory bites and attempts to translate satisfied "mmm"s into English.
916 Joseph E Lowery Blvd.
Atlanta
Georgia
For nearly seven decades, the Atlanta Symphony Orchestra has bridged musical gaps with an extensive catalog of Grammy-winning recordings that include symphonies, operas, and gospel and classical choral works. Once helmed by the chorale superstar Robert Shaw, the orchestra has produced six Grammy-winning releases in its 12 years under current director Robert Spano. Its allied institution, the Atlanta School of Composers provides training, support, and ear massages for hardworking contemporary artists.
4469 Stella Dr.
Atlanta
Georgia
---