Duluth, GA Health and Fitness
---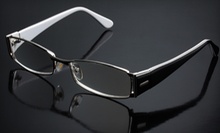 Frame brands such as Prada and Gucci complement facial structure while lenses block harmful UV radiation or correct astigmatisms
Use Thursday 10:00am - 11:00am
---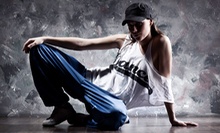 Bodies bounce through warm ups, jazzy floor work & ultra-modern dance progressions intended for those with intermediate skill-levels
Use Wednesday 5:30pm - 8:30pm
---
Recommended Health & Fitness by Groupon Customers
---
For $40, you get 10 classes at Trinity Fitness, located at 828 Ralph McGill Blvd. At just $4 per class, that's an unbeatable 60% discount off the $100 value. Trinity is an all-women fitness center with a variety of classes, many focusing on martial arts. Drop in on group exercise classes, including:
828 Ralph McGill Blvd. NE
Atlanta
Georgia
US
Eating a spicy burrito or betting a pristine collection of Choose Your Own Adventure books on a poker hand may work up a sweat, but it doesn't qualify as proper exercise. BTB CrossFit & BootCamp provides a vibrant environment where upbeat members benefit from a training program that incorporates multiple disciplines. Eager clients trim their figures and harvest their muscle farms through gymnastics, weightlifting, and plyometric training, as their muscle fibers and muscle ears absorb encouraging words. Workouts are quick and intense, like a game of Galaga, and mimic everyday movements such as pushing, pulling, running, throwing, jumping, dragging, and mixing cake batter while shouting at a perched phone.
696 A Cleburne Terrace
Atlanta
Georgia
At Total Boxing, students study under experienced athletes and instructors, learning the swift leg strikes, powerful blocks, and delicate balancing skills of Muay Thai. Adults and children alike hone their agility, strength, and speed during invigorating lessons, safely sparring with other fighters, or practicing fist and footwork on the gym's ample collection of specially-designed training bags. In addition to perfecting a blinding flurry of high-kicking feet, visitors to Total Boxing turn abs and core muscles into rippling sinew, and learn effective self-defense strategies.
The part-gym, part-dojo operates with its own in-house graduated belt system to mark students' progress and development, shunning the meaningless belt-doling and cupcake-gifting of corporate academies.
2880 Holcomb Bridge Rd.
Alpharetta
Georgia
---