Restaurants in Duluth
---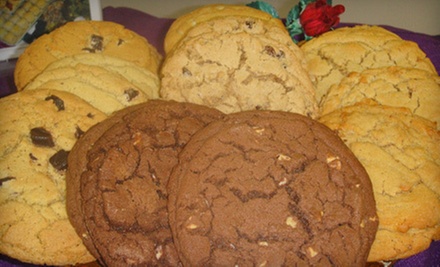 ---
Recommended Restaurants by Groupon Customers
---
Moe's guests file along the cafeteria-style line instructing the meal-makers on the preferred type of bean or meat. Banish beany burrito cravings by indulging in an Art Vandalay ($5.49, $4.49 for junior size), a culinary hug for herbivores stuffed with traditional meat-free fixings, or opt for the fresh-pressed John Coctostan quesadilla ($6.09), filled with the grilled meat of your choice, beans, and shredded cheese. Shareable selections, such as the Billy Barou nachos ($6.59) loaded with tender meat, beans, queso and jalapeños, make excellent paperweights, while the under-12 crowd can nosh the hard or soft Power Wagon taco ($4.49).
3500 Peachtree Rd., 3rd Floor
Atlanta
Georgia
Grape Wine Bar and Bistro's resident culinary mastermind and wine-whisperer, Lavender Morrison, perfectly pairs crafted sips with their gastronomic soul mates to entice visiting palates. Every month, a host of new and unusual wines are showcased in the Discover Wine special, which lets guests sip, sample, and savor sweet nectars selected by region or varietal. These handpicked vinos arrive in 3-ounce flights for optimal grape-blood supping and enthusiastic slurping. This month's toothy tribute to wines of Italy showcases an upstanding cast of key players, including Casteggio Pinot Grigio, Contisssa Vermentino, Masseria Salice Salentino, Gran Sasso Sangiovese, and Casteggio Moscato. Sippers keen for nibbling will be privy to a weekly rotating selection of gourmet small plates, with recent offerings including charcuterie and cheese, porcini-rubbed hangar steak, and a daily flatbread of the chef's selection.
3500 Peachtree Road
Atlanta
Georgia
678-990-9463
Long after dinner hours, guests at Taverna Plaka may feel as though they've stumbled into a Greek wedding party. Ouzo and wine flow as belly dancers swivel to Mediterranean techno spun by a DJ on the outdoor patio. Meanwhile, staffers lead revelers in throwing napkins, breaking plates, and cheering Greek chants. These festivities align with the restaurant's name, which pays homage to the ancient Plaka neighborhood in Athens, which, according to mythology, was the earthly place where gods once drank, danced, and exchanged balloon animals with mortals.
Proprietor Stelios Kyriacou's menus are equally authentic, anchored in old family recipes. Tzatziki, hummus, and eggplant spreads complement orders of horiatiki salad, lamb kabobs, and grilled salmon with lemon potatoes and spinach, as do specialty beverages such as the Greek Crush—a blend of Level vodka, blue curacao, and pineapple juice. Servers ferry flavors across stone-tiled floors between exposed brick walls and a bar backed by rows of Mediterranean spirits and neoclassical columns.
2196 Cheshire Bridge Rd. NE
Atlanta
Georgia
Order a hot cup of special-roast java, hand-roasted in small batches to ensure high quality (traditional brewed coffee starting at $1.65, lattes and mochas starting at $3, and signature coffees starting at $3.50), as you peruse the menu. Third-shifters and breakfastaholics can order a $4.50 daybreaker like the Catalan (a Spanish omelet with sliced potatoes and onions), while daytime diners who insist upon chronologically appropriate fare can have a Cubano panini (ham, pork, swiss, and Cuban sauce, $7.50). To keep a meal flavorful, light, and healthy, follow the happy-heart icons to a grilled treat like the Taaza Tango, a grilled Indian chicken kebab over a cold bed of mixed greens, spiced pecans, fruit, cucumber, and mango vinaigrette ($8.50, $5.50 for salad without kebab). Smoothies like the Caribbean Tango (mango, passion fruit, and bananas, starting at $3.95) cap off a meal and relieve sunburned mouths.
3280 Peachtree Rd. NE, Suite 187
Atlanta
Georgia
Alcove's menu offers homemade baked goods such as biscotti, muffins, scones, cookies, and cakes, as well as more-savory options. Try a signature sandwich such as a prosciutto and goat-cheese panini with red peppers on ciabatta ($6.95), a chicken-salad sandwich on multigrain ($7.25), an albacore-tuna sandwich ($7.25), or a fresh mozzarella, sundried tomato, and pesto panini on focaccia ($6.25). Alcove also offers soup ($3.25–$4.25), salads ($4.95–$6.95), and snacks such as the hummus plate ($6.95) or the cheese plate ($7.95), served with fruit, nuts, and breads. There are also many healthy and vegan options on the menu. You may purchase an unlimited number of Groupons, and there's no limit to the number of Groupons used per order.
4135 Lavista Road, Suite 550
Tucker
Georgia
Divan Restaurant & Hookah Lounge serves Persian-influenced Mediterranean feasts amid exotic artwork, plush pillows, and flowing curtains. Hooded lanterns cast a warm glow on murals depicting a sultan's court, colorful modern canvases, and tucked-away corners where diners share mezzes amid crimson cushions or chairs wrapped in silver cloth. As they dine upon dishes such as duck confit with black-currant relish and grilled lamb with pomegranate-mint demi-glace, guests enjoy the comforts of the hookah⎯a traditional water pipe that relaxes users with smoke that combines a touch of tobacco, sweet notes from fruit molasses, and a dash of wispy ghost.
As wispy tendrils of hookah haze dissipate overhead, diners clink glasses filled with drinks such as fruit-flavored martinis and sup on plates of blackened salmon, garlic-butter grilled shrimp, and molten chocolate cakes with hints of tarragon and raspberry sauce.
3125 Piedmont Road
Atlanta
Georgia
404-467-4297
---