Duncan, BC Outdoor Activities
---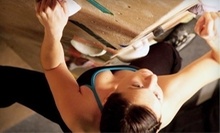 Adult adventurers learn effective ways to safely climb rock walls & belaying basics during group night classes
Use Monday 4:00pm - 7:00pm
---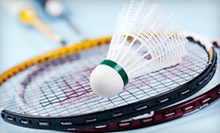 Badminton enthusiasts can drop in to play among internationally ranked coaches on 1 of 12 courts
Use Today 9:00am - 12:00pm
---
Recommended Outdoor Activities by Groupon Customers
---
On September 9, 1979, more than 100,000 Whitecaps fans lined Robson Street to salute their hometown club. That day, the Whitecaps returned home after becoming Vancouver's first professional sports team to win a major North American championship: they had just defeated the Tampa Bay Rowdies to claim the North American Soccer League title.
Since that first one, the franchise has won six additional titles–including four in a row from 1988–1991 while playing as the 86ers in the Canadian Soccer League. In fact, the club competed under that 86ers moniker until 2000. That year, spurred by public support and an unexplainable 'Caps logo beamed into the night sky, it re-emerged under its original Whitecaps identity. Today, the 21st-century incarnation of the club continues to battle for its first championship as part of Major League Soccer, where it began play in 2011.
2901 E Hastings St.
Vancouver
British Columbia
Rows of sleek, black SODI GT5 go-karts vibrate at the start of TBC Indoor Racing's 1/5-mile track. Drivers hover 2 inches above the ground, anxiously awaiting the moment they can slam down the gas pedal and accelerate their vehicle capable of reaching speeds of up to 75 km/h. Everyday from 10 a.m. until midnight, an adrenalin-fuelled parade of karts hugs the course's 13-turns as drivers 11 and older flex their navigational muscles and best their times using a high-tech digital timing system. In between laps, video games and air hockey occupy fingers itching for the steering wheel. The family-friendly environment, kept fume-free via the karts' clean air exhaust systems, hosts solo riders, as well as groups that can rent out the full service banquet meeting room to celebrate a birthday or conduct field research about popular carpet fabrics.
2100 Viceroy Pl.
Richmond
British Columbia
604-232-9196
When it comes to winter sports, Mt. Seymour doesn't discriminate. Skiers can speed down slopes that see more than 1,000cm of snow in an average year, then zip back to the top of the runs on a quad chair lift that reduces travel time from 12 minutes to 4 minutes. Elsewhere, Seymour Park dares snowboarders to tackle the 30 trick features of its well-lit terrain. Soar across two jumps and grind on a 30' single rail.
3662 Mt. Seymour Pkwy.
North Vancouver
British Columbia
Hundreds of marine vendors and yacht brokers set up temporary homes on floating platforms at Mosquito Creek Marina for the Boat Show at the Creek. Along with family-friendly events during each of the fest's days, guests can attend daily boating seminars aboard the Celebration on Water, a refurbished BC ferry. A beer garden and food court are open every day, and guests are welcome to arrive by boat, bring their canine companions, or have the family dog drive the boat before hanging out in the beer garden.
415 Esplanade Ave. W
North Vancouver
British Columbia
604-987-4113
Rustic wood cabins interconnected by wooden walkways and viewing platforms stand amid a network of gurgling fountains, mountain streams, and small waterfalls. Dense forest and blooms of emerald ferns that grow no actual emeralds spread out in all directions. The whistle of a train and the beating of drums echo through the trees. Inside Klahowya Village in Stanley Park, natural scenery opens up to authentic representations of British Columbia's First Nations and Métis cultures through its attractions, performances, and artisan marketplace. As guests arrive, knowledgeable First Nations guides in native dress usher guests into the park, where they can start by taking in the sights or boarding the miniature covered Spirit Catcher train for storytelling journeys past forest tableaus.
Young dancers and actors in traditional dress stage cultural performances every Friday through Sunday throughout the summer, and coffee by Spirit Bear Coffee Company keeps visitors warm year-round. As visitors come up in the indoor marketplace, First Nations and Métis artisans proffer pieces of handmade visual art, jewellery, apparel, and other crafts. The nonprofit Aboriginal Tourism Association of British Columbia operates the park as part of its aim to create a sustainable and educational showcase of Aboriginal culture for visitors and local residents.
610 Pipeline Road
Vancouver
British Columbia
604-921-1070
Home to the state's largest freestanding bouldering island, New Jersey Rock Gym houses 12,000 square feet of vertical terrain to climb as well as 41 top roping stations. Armed with either day passes or membership, guests scamper up the gym's synthetic summits, hoping to ask questions of the learned ceiling light sequestered at the top of the mountain. While gear is included with some membership options, guests can opt to bring their own materials or rent the individual shoes ($5), harnesses ($4), or chalk bags ($2) they need from the pro shop. New Jersey Rock Gym offers a collection of educational course work in the vertical arts, teaching belay technique to beginners or advanced skills to adults. Children can also take advantage of youth climbing programs, mini camps, and birthday parties before retiring to private refreshment chambers to absorb bottles of electrolyte-infused refreshment. The nearby pro shop outfits climbers with name-brand gear for purchase, while a WiFi lounge transmits terabytes of data into nearby electronic devices or unsecured cyborg brains.
231 W Patison St.
Port Hadlock
Washington
US
360-385-4900
---