Duncanville, TX Outdoor Activities
---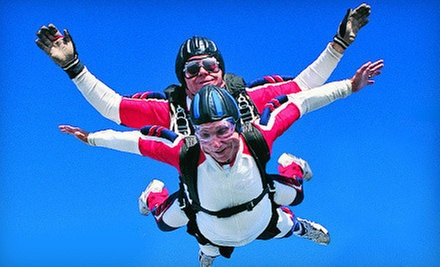 ---
Recommended Outdoor Activities by Groupon Customers
---
Choose from the following games:
1600 Lone Star Pkwy.
Grand Prairie
Texas
972-504-9383
A fleet of nine carriages bearing the NorthStar insignia clips and clops through the city streets of Dallas and Fort Worth, ferrying riders through historical tours and evenings filled with romance. Passengers watch the city skyline pan past their open-top carriage or opt for shelter beneath a cloth canopy as they visit historic locales. Ahead of them, a professional driver sports a white tuxedo shirt, boots, and Western hat, and his noble steed, trained at the company farm to be gentle and politely decline drag-race challenges, maintains a natural grace. Since its establishment in 1990, the company has had the honor of participating in a number of special local events, including football-victory parades and the Adolphus Children's Christmas Parade.
1800 N Market St.
Dallas
Texas
The self-guided tour of Cowboys Stadium starts at the arena's pro shop and grants unfettered access to the field below for children (up to a $14.50 value), adults (up to a $17.50 value), and seniors (up to a $14.50 value). Once there, visitors are free to throw passes, snap some photos, choreograph their own hubris-riddled touchdown dance, or pose proudly on the famous Cowboys star while staring skyward at one of the largest video screens in the world. The tour also makes numerous behind-the-scenes stops, including the Cowboys' locker room, the postgame interview room, the players' game-day entrance, the Miller Lite Club, the cheerleaders' locker room, and the secret robot-player underground laboratory.
900 E Randol Mill Rd., Gate A
Arlington
Texas
Boneyard Haunted House has been featured in numerous local media outlets, including in a story on CBS 11 news exploring whether or not the space is actually haunted. Rumors swirl that the large, formerly abandoned building that operator Dan Hall has converted into a haunted house harbors some very real ghosts. To give his guests a proper Halloween fright, Hall has outfitted the building's downstairs area with more than 40,000 square feet of realistic-looking skeleton scenes, elaborate designs, and passageways that reduce one's line of sight to up the surprise factor. But, as Hall told CBS 11, other unintentional things have been happening inside the haunted house. Rolls of receipts have rolled across the floor and trash cans have accelerated across the room, all seemingly of their own volition. The phenomena have even caused paranormal investigators to come in with recording technology to try to contact the spirits of any lingering souls or prolific Ouija boards that might be stuck on the premises.
For guests who have walked through the haunted house in previous years, every season brings new and scary surprises. A writer from the North Dallas Gazette reported on the effort, noting that "each year, the haunt is completely taken down and the team starts fresh building exclusive rooms and new props." The attraction also boasts an indoor festival area with games, music, concessions, and vendors.
2921 E Division St.
Arlington
Texas
As the centerpiece of a 270-acre complex in Arlington, Rangers Ballpark has played host to the city's professional baseball team since 1994. In center field, a four-story office building serves as one of the most unique backdrops in baseball, and in right field, a home-run porch and two-tiered seating section harken back to the structures of classic parks. Before the 2011 season, the stadium was outfitted with new video boards, adding state-of-the-art flair to the building. The Captain Morgan Club, which made its debut in 2012, brings a two-story sports bar and restaurant to center field. The adjacent Kids Zone features interactive areas for kids of all ages, with video games, kid-sized concessions and Rangers merchandise.
1000 Ballpark Way
Arlington
Texas
817-273-5222
At Dallas Heritage Village at Old City Park, visitors step back in time more than 100 years, immersed in the buildings and lifestyles of those who populated the land from 1840 to 1910. These historic structures have been slowly relocated over the last century to represent north-central Texas's storied past in one location: Dallas Heritage Village, the town's first city park. Spanning 20 acres, the village is populated by 38 historic structures including a railroad complex, farmstead, church, and pioneer and Victorian homes, where actors donning period clothing await to educate guests on their customs while making them wonder if they accidentally traveled back in time. The site hosts regular student history hunts and seasonal learning programs, such as Plow, Plant, and Shear and Civil War on the Homefront.
1515 S Harwood St.
Dallas
Texas
214-421-5141
---
---
Outdoor Activity Deals - Recently Expired
---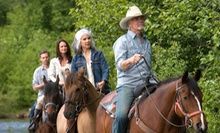 Three-hour horseback trail rides through idyllic Texas pasture and woodlands, with a break for dinner
---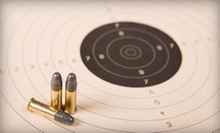 State-certified instructors help students qualify to apply for a Texas concealed-handgun license through class and range training
---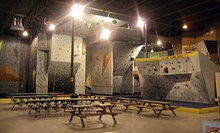 Air-conditioned 16,000-square-foot rock-climbing center with walls as high as 25 feet and 2,000 square feet of bouldering space
---
---