Things to Do in Durant
---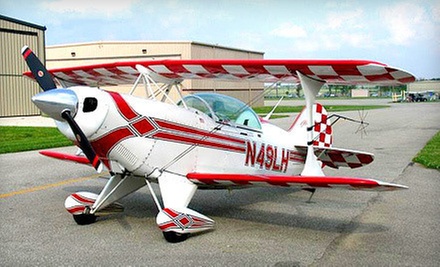 ---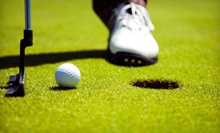 Solo shankers ride over rolling hills & pastoral greens in rental cart, arcing shots over 18's water hazards & practicing with range balls
Use Today 10:30am - 3:00pm
---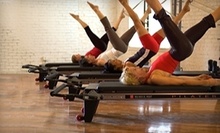 Certified instructor fosters fitter frames & stronger cores with slow, isometric Pilates movements tailored to individuals
Use Tuesday 2:30pm - 5:30pm
---
Recommended Things to Do by Groupon Customers
---
Drag Racing every Friday and Saturday. Fantastic food concessions. Fun for the whole family. Kids 12 and under get in free.
3236 Memory Ln.
Denton
Texas
US
940-482-9998
Bessie Heard dedicated years of her life to philanthropic efforts throughout the McKinney area, helping plant hackberry trees along downtown streets and establishing an American Red Cross chapter during World War I. However, she accomplished her greatest feat in 1967 when the Heard Natural Science Museum & Wildlife Sanctuary opened to the public. With 289 acres of rolling space, the sanctuary functions as a testament to the diversity of local flora and fauna, educating visitors and urging them to protect those species for future generations.
More than 6.5 miles of unpaved hiking trails wind throughout the sanctuary, allowing visitors to immerse themselves in habitats that range from tall-grass prairie to limestone slopes. The grounds shelter more than 150 varieties of wildflowers and plants, as well as more than 240 species of birds, mammals, reptiles, amphibians, and carnivorous shrubs. In addition to the trails, the sanctuary also features an extensive garden of native trees, grasses, and perennials, as well as a treetop ropes course (reservation required; additional fees apply). Indoors, interactive exhibits and collections impart valuable information on north-Texan geology, marine life, and venomous snakes.
1 Nature Place
McKinney
Texas
972-562-5566
Painting with a Twist pairs instructional art with friends, wine and a lively instructor to produce individual works of art.
3201 Hardin Blvd., Suite 204
McKinney
Texas
As one of the original 10 members of the MLS when it began in 1995, FC Dallas has had plenty of time to build a few storied rivalries. Every year, the team faces off against its Texan brethren, the Houston Dynamo, and competes in the heated (and fan-promoted) Brimstone Cup with the Chicago Fire—a tradition ignited in the days when FC Dallas was known as the Dallas Burn. The shouted blessings of steadfast supporters echo among the 20,500 seats of FC Dallas Stadium, which has had attendance records broken last year and season ticket holders double each of the last two years. The club's stars dismantle opponents with the spectacular footwork that earned them a trip to the 2010 MLS Cup and an honorary stint in Riverdance.
9200 World Cup Way
Frisco
Texas
214-705-6700
Nicole Shaw and Brandon Hartsell opened the studio in an effort to create a consistent, reliable stretching space for students of all skill sets, as well as a yoga program that combines hot yoga with regular yoga in a delicious yoga ratatouille. Bending beginners learn the ropes in introductory lessons that take students through a condensed syllabus of basic poses and essential yoga etiquette to avoid duels. Beginner-friendly Fire is a 90-minute course that will help you perfect 34 postures in a climate-controlled studio. Newbies can also try the Earth session, a high-energy power-yoga course that concludes with an optional 30-minute restorative wood series. Yoga veterans can challenge themselves to the Metal class, which helps hone movement and breath and moves at a more vigorous pace. View a list of all courses here, with specifics regarding temperature, humidity, duration, and skill level.
3180 W Eldorado Pkwy., Suite 100
McKinney
Texas
According to the Dallas Morning News, sewing and handwork gave Laura Kay Houser's life "balance"—guiding the stay-at-home mother through life's daily challenges as well as more trying ones, namely her son's illness. In 2006, Houser and two partners turned that restorative hobby into a business venture. Houser now spends most of her days behind the counter, eyes figuratively glued on her latest project.
Inside the colorful shop, shelves overflow with fabrics by brands such as Andover, Benartex, and Marcus Brothers, as well as with books, kits, and experimental needlework patterns inspired by the paintings of Jackson Pollock. Experienced teachers pop in to lead a variety of classes, ranging from sewing basics to workshops with renowned authors and designers. As the culture of quilting has always involved gifting quilts to those in need, the store publicizes volunteer opportunities involving quilting and other crafts.
217 N Kentucky Street
McKinney
Texas
972-542-8839
---