Durham Drs and Health Practioners
---
Recommended Drs & Health Practitioners by Groupon Customers
---
Dr. Brian Kelleher and his dedicated staff provide general, cosmetic, and surgical dentistry in a relaxing environment. He furthers fosters patients' ease by employing efficient technology, including digital x-rays, which provide quick readouts while exposing recipients to 80% less radiation than standard scans. He also employs noninvasive ViziLite screenings to look for early signs of oral cancer.
While Dr. Kelleher is skilled in identifying and treating everyday issues and more serious concerns, he's also passionate about perfecting smiles to boost his patients' confidence. He can fit teeth with porcelain Lumineers to correct conditions ranging from discoloration to chips and gaps. In-office teeth-whitening treatments provide an alternate means of erasing enamel stains.
2609 Glenwood Ave.
Raleigh
North Carolina
919-782-4444
At Chiropractic Wellness at Brier Creek, you can align your body-buttress with the steady-handed skill of a force-utilizing X-wing pilot moonlighting as a professional Jenga-stacker. In addition to obtaining a Doctorate of Chiropractic from Palmer College of Chiropractic, Chiropractic Wellness's Dr. Craig T. French has 16 years of experience in the field. Utilizing his many years of backology experience and strong, walnut-crushing turkey stencils, Dr. French steamrolls stressed back areas with the speed of a mechanical dog-racing lure.
2224 Page Road , Suite 101
Durham
North Carolina
At Ananda, each person is guided along the journey to healing and blissful existence by the experienced hands of Anisha Desai, a licensed acupuncturist, yoga teacher, and medical Qi Gong therapist. Patients first receive a consultation that addresses their health concerns, teaches them about Chinese medicine, and evaluates their wellness level through a physical examination. Then, during a comfortable 90-minute acupuncture session, stress is relieved by the loving energy manipulations of small, thin needles. For no additional cost, patients may request cupping, which places vacuum suction cups that would put even the most talented octopus to shame on qi pathways in the back for five to ten minutes in order to diminish pain, or Qi Gong therapy, a movement technique said to aid in restoring the balance of all-important qi.
4610 Altha St.
Raleigh
North Carolina
Founder and medical director Jeffrey W. Scales, MD, not only treats a wide range of skin conditions in children and adults, but also specializes in issues common among people of color. Using his years of experience—which began after he graduated from the University of Pennsylvania's prestigious Perelman School of Medicine—Dr. Scales works with his medical team to administer microdermabrasions, chemical peels, and other treatments designed to boost epidermal health. Clients also come in for complexion-smoothing injections of Botox Cosmetic and Juvéderm, which help temporarily reduce facial lines developed from years of trying to appear wiser.
6216 Fayetteville Rd., Suite 102
Durham
North Carolina
919-484-9551
The Body Mind Spirit Expo travels across the country to showcase advancements in alternative health, shining a spotlight on personal growth and metaphysics. During the celebration of all things holistic, visitors amble through the event space on a day-long jaunt as they munch on sample Luna bars and stop to match wits with astrologists, aromatherapists, natural healers, psychics, and mediums. Throughout the jam-packed agendas, speakers populate podiums for lectures that cover a hodgepodge of holistic subjects, ranging from theories on Atlantis's location to a speech on how to master life planning without making a to-do list on one's birth certificate.
1025 Blue Ridge Rd.
Raleigh
North Carolina
A Duke University School of Medicine graduate, Dr. Adam Stein supplemented his education by completing a fellowship in facial and plastic surgery. Today, the board-certified facial plastic surgeon uses his 20-plus years of surgical experience and instinctive artistic aptitude to carefully enhance patients' appearances. Dr. Stein utilizes a unique computer-imaging system that allows patients to see how they'd look after a face-lift, nose job, or third-eye augment. Patients also visit his earth-toned, artwork-laden office for nonsurgical treatments, such as wrinkle-smoothing beauty injections and skin-rejuvenating laser resurfacing treatments.
4301 Lake Boone Trl., Suite 309
Raleigh
North Carolina
919-261-7099
---
---
Drs & Health Practitioners Deals - Recently Expired
---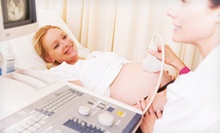 Registered sonographers capture detailed images of babies in 10- to 15-minute ultrasound scans, arranging best images into a keepsake album
---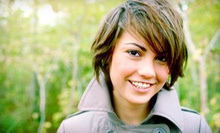 Dentists aim to make patients ultracomfortable as they examine, x-ray, and clean teeth; new location on Falls of Neuse Road
---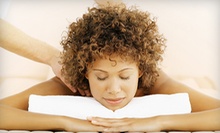 A licensed therapist uses a consultative approach to work stress and tension out of patients' muscles
---
---