Shopping in East Bridgewater
---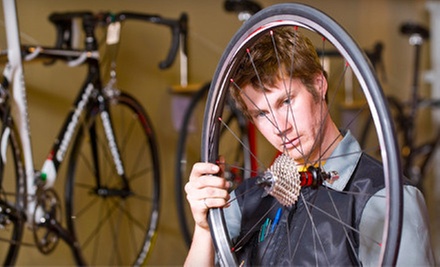 ---
Recommended Shopping by Groupon Customers
---
Tiny's Flowers at 54 Porter St. in Stoughton is having a Groupon customer appreciation day this Sunday, May 3rd in store from 10am - 4pm. They will have coffee and finger foods while you shop.
54 Porter St.
Stoughton
Massachusetts
US
The staff at Greater Boston Running Company—the Northeast operation of the national and online retailer Running Company—hopes customers are not misled by the name. They'll custom fit everyone for shoes that support their pursuits, whether they be marathoners, CrossFitters, or a nurse who has to stand all day. The process starts with talking to guests about their average workout or day, followed by a meticulous measuring of their feet. Staffers then have guests walk, jog, or run on a treadmill equipped with slow-motion-capture software, which lets guests see things such as how their arches react when striking and lifting from the ground. Armed with this wealth of information, Greater Boston Running Company's team can narrow the expansive shoe stock down to just a few recommendations.
Beyond an armory of footwear, Greater Boston Running Company stocks athletic apparel and accessories from brands such as New Balance, Garmin, and SmartWool. This gear is matched by a wealth of educational resources, both online and at the store level. Regularly posted web articles cover topics from how the seasons impact nutritional needs to how rubbing your body in bacon attracts wild animals and boosts your desire to run.
At individual locations, each store's staff works with local running clubs, high-school teams, and charities—making them especially adept at pointing runners toward fellow runners and trainers who will help them reach their goals.
94 Derby Street #213
Newburyport
Massachusetts
Peter H. Reynolds, co-owner of The Blue Bunny Books and Toys, knows his books—he's even a published author, with his illustrations adorning popular children's titles such as the Judy Moody series and several Judy Blume novels. That love of the printed word is reflected in his family's store, filled with an array of books for children and grownups. In addition to literature, customers can peruse a selection of DVDs and children's diversions such as albums, sticker books, craft kits, lunchboxes, and puppets that can be trained to bark on command. The Blue Bunny also hosts special events, such as workshops, preschool story hours, and book signings from celebrities such as Diary of a Wimpy Kid author Jeff Kinney.
577 High St.
Dedham
Massachusetts
781-493-6568
Furniture from more than 15 national and international sources fills Northeast Furniture Direct, a store that sells home furnishings at factory-direct prices. Shoppers can peruse memory-foam mattresses, leather sofas, formal dining sets, and more, all still wrapped in their factory packaging and bearing their manufacturers' full warranties. Each week, the store announces its public business hours; patrons can also visit during scheduled one-on-one appointments.
292 Page St., Suite H
Stoughton
Massachusetts
781-626-0843
By answering any and all questions about their erotic wares, the staffers at Amazing Intimate Essentials have helped promote safe and sensual trysts for more than 40 years. Their selection of massage oils, lubricants, and adult toys—which occupies stores spread throughout the Northeast and Texas—contains goods from such established brands as We-Vibe, Jimmyjane, and K-Y. They staff female-friendly merchandise, as well as products that help couples create more sparks in the bedroom than a master metalworker soldering a "do not disturb" sign to the door. The staff stresses openness and acceptance in regards to romantic endeavors, an attitude that also fuels their unwavering support of the LGBT community.
59 Eastern Ave.
Dedham
Massachusetts
781-320-9377
In 1934, Ben and Lena Rosen realized their humble dream of opening a mom-and-pop hardware store on Norfolk Street. As business flourished, customers began to request items beyond the scope of the shop's plumbing supplies, such as paint, window treatments, or tools to convert Cold War bomb shelters into Y2K panic rooms. Over the years, Norfolk Hardware & Home Center has responded to demand by expanding into a 40,000-square-foot store and warehouse manned by more than 50 employees. Their helpful, honest advice—along with their stockpile of appliances, paint, tools, hardware, and other home supplies—makes DIY home makeovers a breeze.
981 Morton St.
Boston
Massachusetts
617-296-2100
---